ETX Capital
ETX Capital | 年に設立 England, 1965 | 規制当局 FCA
長所
Very competitive costs
Wide range of products
Great education section
短所
Research offering lacking
Somewhat slow banking processing times
出金オプション
Wire transfer
Credit cards
Debit cards
Review
はじめに
ETX Capital has been around since 1965, originally being founded as the Monecor London Limited Company and they are based in the United Kingdom. It was in 1995 that they became authorized by the Financial Conduct Authority (FCA) the leading financial authority in the region.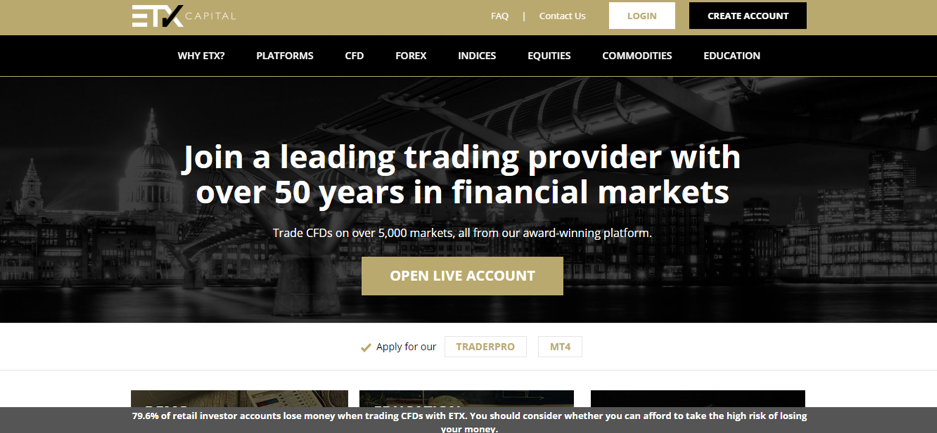 The ETX brand first came to light in 2008 and they are now part of the London Stock Exchange. This allows them to have direct access to the markets on this exchange in addition to their other offerings. Their website is very clear and easy to use and caters to a number of languages.
取引条件
As ETX Capital is regulated by the FCA, there is a lot of protection placed upon customer accounts. All of the funds of their clients are kept in a bank account that is segregated and each of these accounts are with top tier banks.

There is no scalping allowed when trading and there are varying types of minimum trade sizes depending on the type of account you choose. Compared to the rest the industry, their entry level rates are generally a bit lower and as their levels of leverage depend on the specific case of a given client, there is no one size that fits all approach.
商品
ETX Capital has a wide range of investment products for you to choose from. They are particularly focusing on CFD and forex traders on a worldwide scale. They provide access to more than 6,000 CFDs through 23 different exchanges across the world.
You have access to almost 60 currency pairs and they recently added cryptocurrency pairs to their offering. The only type of major shares which they do not cater for is Japanese shares.
規制
ETX Capital is chiefly regulated by the FCA in the United Kingdom. This is one of the leading authorities in the world and it helps to protect the funds of brokerage clients as best as possible.
They trade under the name of Monecor Limited and their company number is 00851820. Their number for their FCA affiliation as part of the Financial Services Register is 124721.
As they are listed on the London Stock Exchange, they are also held accountable to these rules and regulations. Therefore, they are across the board well regulated by authorities in the United Kingdom.
プラットフォーム
ETX Capital has two main trading platform offerings for their customers. They offer the industry standard MetaTrader 4, which most experienced traders will be familiar with. They also have their own proprietary platform called Trader Pro.
Their software underwent a makeover in 2017, with a lot of fundamental changes made to allow it to perform better. One of the main changes was changing over from Flash to HTML 5, which makes the whole trading experience a lot more seamless. This software has a number of advanced features which is well suited to experienced traders. There are 14 different drawing tools you can use and almost 60 indicators so you should have all of the tools you need.
モバイル取引
There are two different trading apps available as part of the ETX Capital offering. One of these is the MetaTrader 4 app which works on both Android and iOS devices. They also have a mobile app for their Trader Pro platform.
This app is working a lot better since the major 2017 overhaul as a ton of the bugs and responsiveness issues have been fixed. The charting options are now usable and there are 8 different drawing tools and six different indicators you can use through this app. They are eyeing up their competition by attempting to bring a strong mobile offering to the table.
価格
The entire forex offering from ETX Capital is free from commission across each of their platforms. Therefore, your cost for trading will be solely focused on the bid/ask spread. This spread of course will change depending on which if the platforms you are using.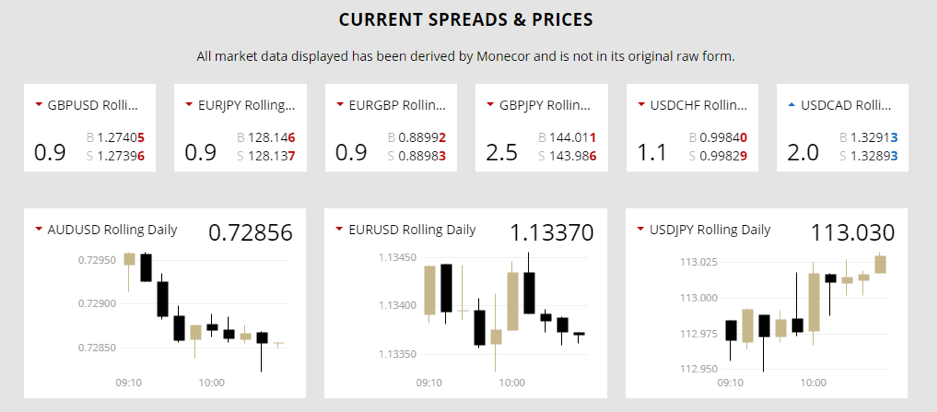 For EUR/USD the spread average is around 1.03 for the MetaTrader 4 platform. In comparison, for the same watch period, the average spread for this pair was 0.83 pips through the Trader Pro platform.
Comparing ETX Capital's fee structure with their competitors, they certainly are ahead of a lot of them thanks to the zero commissions for forex trading
入出金
You can deposit to your ETX Capital account through a bank or wire transfer, with the deposits processing usually in about 24 hours. If you withdraw using this method, you will be looking at 2-3 working days before the funds process.
You can also use an online bank transfer which will also have the same times. They also accept all of the major credit and debit cards. These funds will process to your account within 24 hours and it can take 3-5 working days for withdrawals to process.
There may be a fee charged by your bank when making bank transfers. There is no charge for making as many as five withdrawals in a month with ETX Capital, once they are worth at least £100. There will be a charge of £15 otherwise for each withdrawal. If you have not placed a trade in your account within a year, there will be a monthly inactivity fee levied.
カスタマ-サポート
If you want to get in touch with a member of the customer support team at ETX Capital, you can use their Freephone number if you are in the United Kingdom or their international number otherwise.
They also have an email account you can send correspondence to. The customer support team for new accounts only works Monday through Friday from 7:30am until 9pm London time. If you are an existing account holder, they have 24/7 support for your needs. They also have a live chat option and they cater for as many as 20 different languages.
リサーチ&教育
The research department at ETX Capital is somewhat lacking. They do have daily news deadlines through their MetaTrader 4 platform. They also hold weekly webinars whereby market analysts talk about current conditions in the market.
They also have a premium research offering for those customers that deposit at least £10,000. This is called TraderCast and is a dedicated client portal. Otherwise, they do not offer much else in the form of research.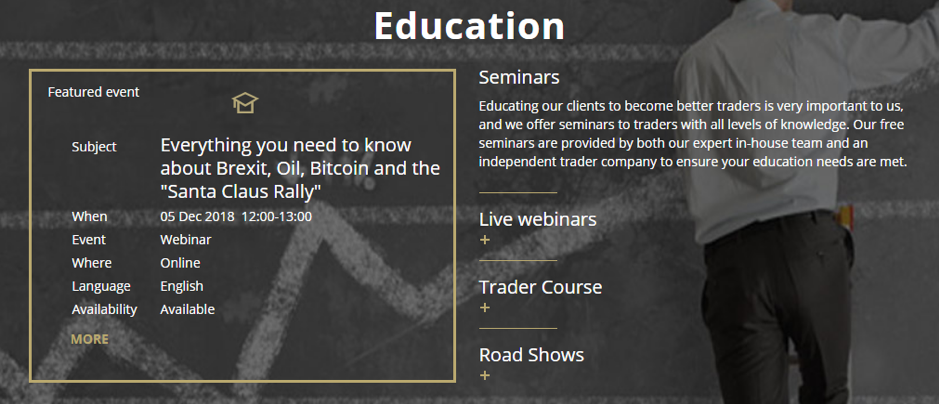 They do have a comprehensive education offering and this extends to traders of all different types of experience level. They have regular fee seminars and webinars. They also have training programs and mentoring sessions available.
注目すべき点
ETX Capital has won many awards over the years for their services. They are seen as being one of the equality offerings and they regularly get nominated for the "Best Trading Platform" award.
They also have won awards for their educational offering and spread betting features. Since their overhaul of their proprietary trading software, it is much easier to use. They cater to almost 20 languages and they are well respected throughout the industry.
結論
ETX Capital is undoubtedly one of the leaders in the space. They have a massive range of investments to choose from and very good cost structures as they do not charge commission. They are well regulated by the FCA and are also part of the London Stock Exchange.
They cater for 20 different languages and both of their trading platforms are easy to use and offer plenty of features for all types of experience levels. They have responsive mobile apps and a strong education section. They do fall down somewhat with their research options, but they make up for it in other ways. Overall, this is a great all-round broker that will be suitable for all types of traders.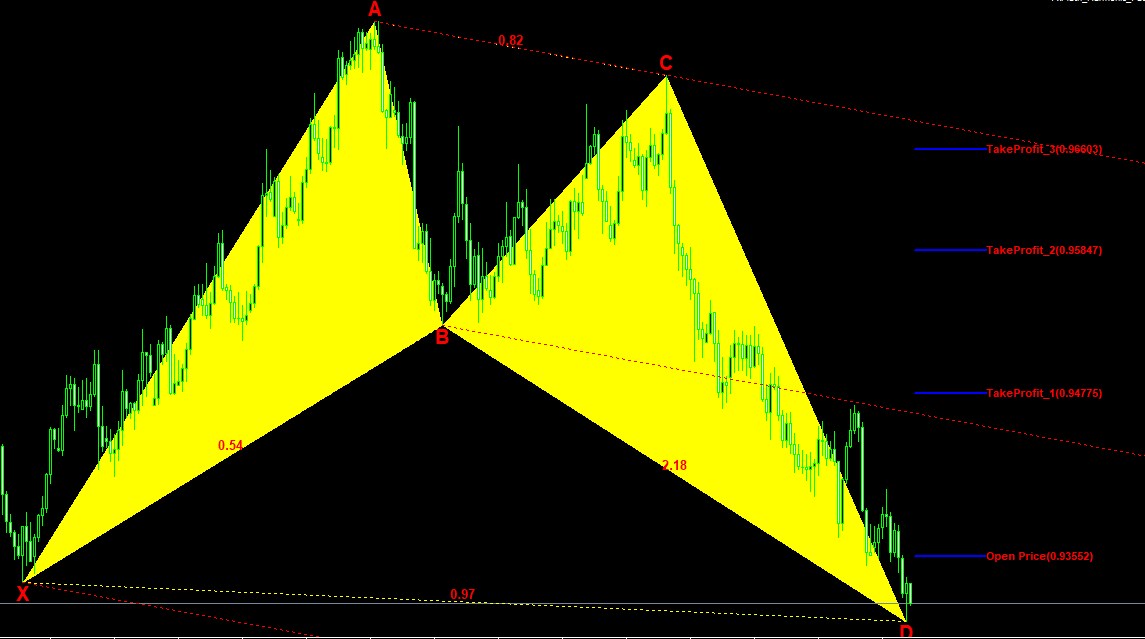 比較
Broker Comparison Maecenas porta rhoncus dui ut congue. Donec luctus non sem eu euismod. Ut rhoncus mauris non bibendum congue. Donec maximus ipsum a lectus sollicitudin.