Hantec Markets
Hantec Markets | 年に設立 Egypt, 2003 | 規制当局 ASIC and FCA
長所
Rapid withdrawals
Personal account manager
Segregated accounts
短所
The brokerage does not accept traders from the United States.
Institutional offering is scanty; competitors have a better ECN offering.
Restrictive suite of trading platforms (only MT4 and Currenex provided).
出金オプション
Visa
MasterCard
Bank Transfer
Neteller
Skrill
Review
はじめに
Hantec Markets is a forex trading brand that is owned and operated by the Hantec Group. Hantec Markets was started in 1990, and the brokerage brand operates in several countries. However, the headquarters of its dealing operations is located in London. Other offices are operated in Australia and Mauritius, and there is a regional centre located in Dubai which serves the MENA region. Local offices have also been opened in Sydney, Auckland, Tokyo, Hong Kong and Lagos.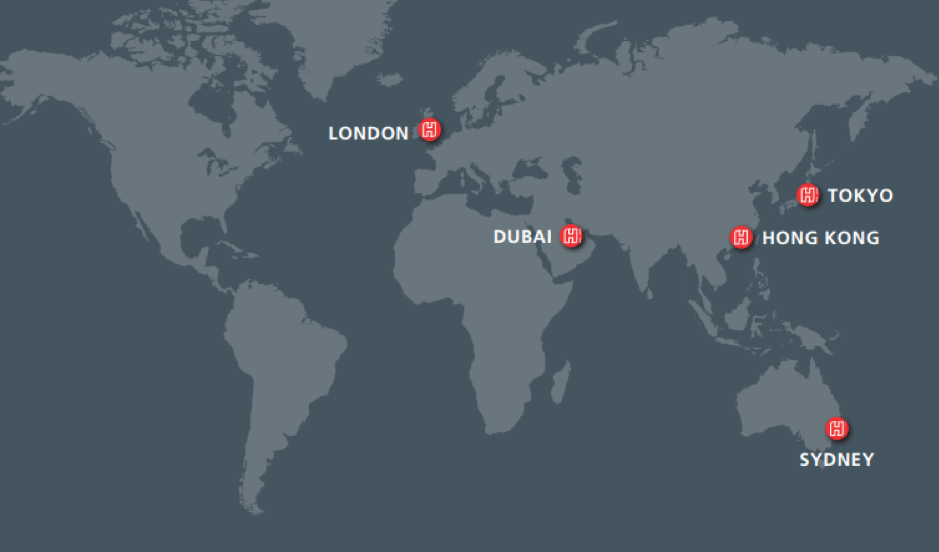 All offices maintained by Hantec Markets in various jurisdictions are regulated and authorized by the respective regulatory agencies. Hantec Markets is therefore licensed and regulated in the UK, Mauritius and Australia by the FCA, FSC and ASIC respectively.
Hantec Markets has won a number of awards for its work in the forex brokerage arena. Some of these awards are:
a) KINGDEE Asia Pacific Best Customer Service Award for 2004.
b) 2004 Award from Economic Digest as the Hong Kong Outstanding Enterprise.
c) 2012 Outstanding Customer Service Award from Quamnet.
d) 2012 Best Online Trading Platform Award from e-Zone.
e) Metro Box's 2013 Diamond Award for Corporate Social Responsibility.
f) The company was also awarded the 2012/13 prize as the Most Active Loco London Gold/Silver Dealer by The Chinese Gold & Silver Society.
Hantec Markets offers its products to a very diverse population. Therefore, languages in which Hantec Markets operates are diverse as well. You will see English, Mandarin, Polish, Portuguese, Spanish and French, as well as Japanese and Korean.
The website and trading platforms of Hantec Markets are user-friendly.
取引条件
What trading conditions can clients of Hantec Markets expect to encounter when they start trading with this broker? This is discussed below.
Execution speeds for trades will depend on the location of each trader. Those located closer to the London servers or the other execution servers of Hantec Markets will undoubtedly have faster execution speeds than traders located a bit far off from these servers. Traders who use the retail platforms (MT4) will experience some slippage when trading very major news items. Institutional-level platforms such as the Currenex Classic usually present faster execution speeds.
With the passing of the ESMA regulations in Europe, leverage provided on Hantec Markets UK has been reduced to a maximum of 1:30 for forex pairs, 1:20 for CFDs and 1:2 for cryptocurrencies. Hantec Global (Mauritius) continues to offer leverage of up to 1:500, while Hantec Markets Australia offers a maximum leverage of 1:200 for currencies.
The FCA and ASIC prohibit issuance of bonuses, so you are not likely to get any bonuses from Hantec Markets.
Commissions are charged for CFD trading and on trading with the Pro account on Hantec Global (Mauritius). Minimum trade size is 0.01 lots. No promotions are given by Hantec Markets.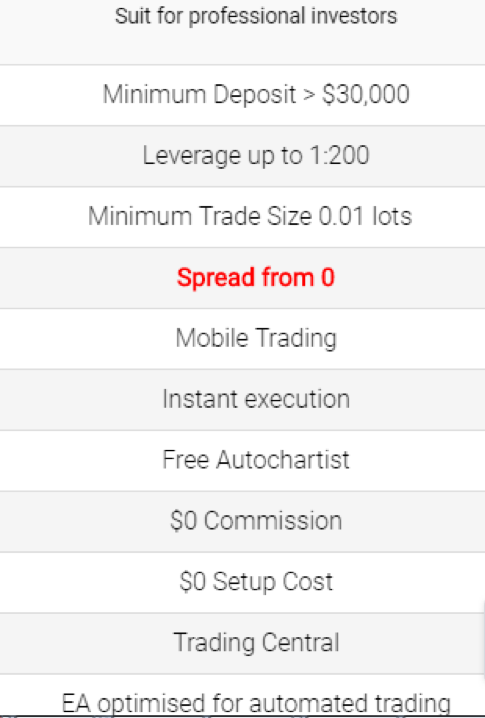 The Account Types offered by Hantec Markets are:
- Standard Account (all brands)
- Pro Account (Mauritius)
- Platinum Account (Australia)
The standard account is the starter account; suitable for newbies. It can be operated using a $50 minimum deposit. Platinum and Pro accounts are for professionals. Pro account has lower spreads, higher trade size minimums and commissions are payable. Premium account type has high minimum deposit requirements.
商品
Broker products refer to the assets that traders are able to trade on the various platforms of Hantec Markets. So what assets can traders on Hantec Markets trade?
Hantec Markets offers more than 100 assets, split as follows:
>50 forex pairs. Users of the Currenex platforms are offered 30+ forex pairs.
13 stocks CFDs.
25 futures CFDs spanning indices and commodities.
Cryptocurrency CFDs
Bullion.
規制
Hantec Markets UK is the operational headquarters of the Hantec Markets brand. The various licenses held by Hantec Markets are as follows:
a) In the UK, the company operates as Hantec Markets Ltd and is authorized and regulated by the Financial Conduct Authority (FCA) with license number FRN 502635.
b) In Mauritius, the company operates as Hantec Global Ltd. The license provided to the company by the Mauritius Financial Services Commission (FSC) is C114013940.
c) In Australia, the company operates as Hantec Markets Australia Pty Ltd. It is licensed by the Australian Securities and Investment Commission (ASIC) with AFSL number 326907.
プラットフォーム
Hantec Markets offers its traders the MT4 platform as well as the Currenex series.
The MT4 is a retail forex platform that is easily the most recognizable in its category. Hantec Markets offers its version of the MT4, which comes in desktop, web-based and mobile versions. A multi-terminal for account managers as well as those who trade multiple accounts is also provided.
Aside from the MT4, the Currenex platform is also provided for traders of Hantec Markets (Australia) who use the Interbank Direct product. Interbank Direct is the Electronic Communication Network model of trading which provides direct market access to pricing and execution from liquidity providers. Currenex platform provides access to this market and is for high-end, institutional-level trading.
Trading tools that are offered include:
- Ability to use EAs and custom indicators by MT4 connectivity to the MQL marketplace.
- Economic calendar for news trading
- Trading Central's technical analysis suite.
- Live news feed, which is important for news traders wishing to get the numbers for economic news releases.
Indicators available on the platforms include the regular trend indicators (moving average, parabolic SAR), momentum indicators (CCI, Momentum, Stochastics oscillator, MACD, On Balance Volume) and volume indicators. The MT4 also provides the Bill Williams indicators as well.
Newbie traders are best served using the MT4, as it provides charts, tools and indicators which are easy to use. The platform itself is very easy to use and new traders can actually learn to trade with the MT4 in a day. The Currenex platform is for advanced traders. It features tools which can only be used by experienced professionals.
Hantec Markets has opted not to offer a proprietary platform, preferring to use the MT4 and Currenex platforms which are turnkey and customizable. The platforms are offered in several languages: English, French, Mandarin, Korean, Japanese, Polish, Portuguese and Spanish.
モバイル取引
The Hantec Markets website is mobile friendly; it actually has a version optimized for mobile devices. The MT4 has a mobile version, allowing traders to trade on smartphones and tablets. There is no branded mobile platform; traders have to use the generic, unbranded MT4 app for Android and iOS devices.
The Currenex platform also has a mobile version which can be downloaded from the Google Play store and the Apple Store. The mobile apps have charts with limited functionality. The desktop versions should be used if more comprehensive technical charting is to be done.
価格
Hantec Markets offers competitive spreads and commissions (Pro accounts only). Spreads for the EUR/USD are as low as 0.2 pips on a Pro account, and even 0 if you have more than $30,000 to open a Platinum account with. Such spreads are indeed very enticing and compete with what any other broker can offer. Regular account types on Hantec Markets attract an average spread of 1.2 pips for major currency pairs.
Spreads tend to widen during very major news trades such as the NFP. Otherwise, it is not very common.
The Platinum Account is the ECN account which attracts zero spreads and zero commissions.
入出金
The deposits & withdrawals on Hantec Markets are offered using different methods. The availability of each method depends on the Hantec brand used for the trading business. The following methods are available for deposits and withdrawals:
a) Local and International bank transfers
b) Credit/debit cards
c) China UnionPay (especially for Chinese users of Hantec Markets Australia)
d) BPay
e) Skrill and Neteller (UK and Mauritius only).
The Minimum Deposit is $50, but for wire transfers, the minimum deposit is 500 units of the base currency of the account. There are no deposit fees. Processing times for deposits are fastest with card deposits and e-wallet methods (Skrill and Neteller), and slowest with bank wires.
Hantec Markets localizes some of its payment methods to match the regional needs of clients. For instance, domestic bank transfers and use of China-friendly payment methods is something Hantec Markets Australia provides for its client-base.
Minimum withdrawal is $100. Fees are not covered. Withdrawals are fastest with cards (instant) and e-wallets (1 day), and slowest with bank wires (2-7 days). No complaints about delays or non-fulfilment of withdrawals have been made against the broker.
カスタマ-サポート
Multilingual support is available to all clients 24/5 on live chat, email, contact form and telephone. Live chat is only available via the website. Live chat provides instant support, while emails are generally answered within 1 business day. Customer support on Hantec Markets is good.
リサーチ&教育
Basic educational materials in the form of reports and analysis are available to all traders. Live webinars and seminars are also provided. Newbie traders will need supplementary content as educational material will not cover all they need to know.
注目すべき点
Hantec Markets has a good reputation. When using the ZuluTrade platform, a beneficial algo trading tool is available for use. A lot is spent by the company in offline marketing (radio and TV) as well as online marketing. Hantec Markets is reliable as there have been no cases of fraud or pending investigations reported.
結論
Hantec Markets offers a good product offering for retail traders, but its institutional offering is a bit too scanty. This brokerage best serves intermediate and advanced traders, and clients with at least $5000 investment capital because of ESMA leverage rules. Hantec Markets is regulated and safe to use. Traders on the retail side of the market will find them to be a good fit for their trading adventure.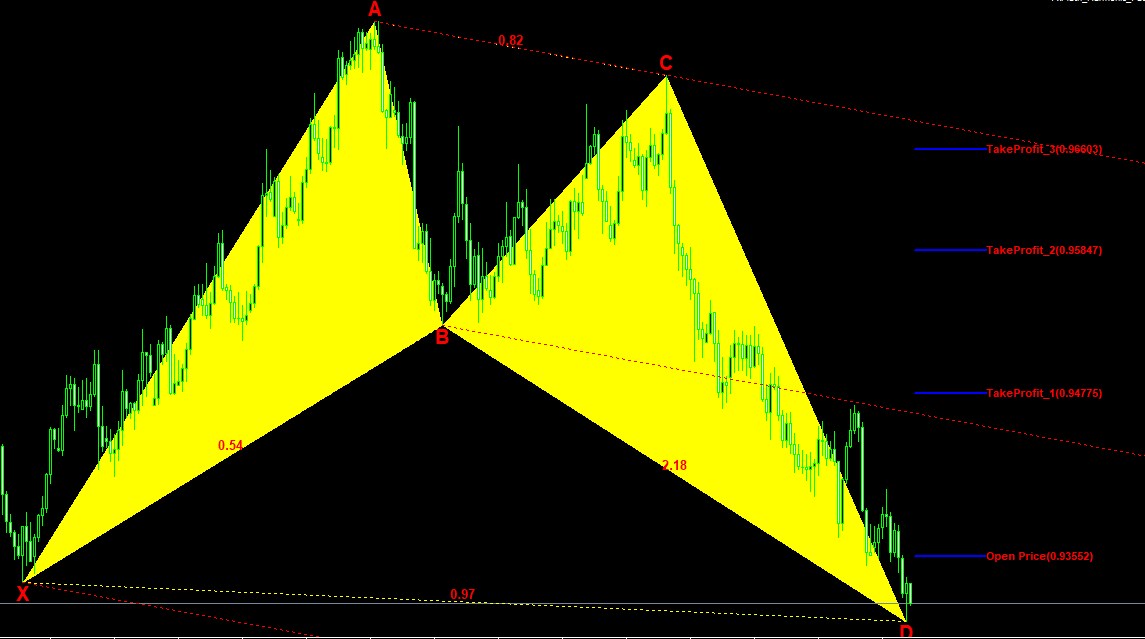 比較
Broker Comparison Maecenas porta rhoncus dui ut congue. Donec luctus non sem eu euismod. Ut rhoncus mauris non bibendum congue. Donec maximus ipsum a lectus sollicitudin.