Henyep
Henyep | 年に設立 Hong Kong, 1977 | 規制当局 CySEC, DFSA, CIMA and FCA
長所
Low and competitive spreads
Fast MT4 execution times
Multi-regulated brokerage
短所
The brokerage does not accept traders from the United States.
Only the MT4 platform is offered. There is no ECN offering.
Asset index is quite limited when compared to other brokers.
ボーナス
10% (Cayman Islands branch only)
出金オプション
Visa
MasterCard
Bank Transfer
Neteller
Skrill
WebMoney
Review
はじめに
Henyep Capital Markets is the capital markets trading brand of the Henyep Group. With headquarters in Hong Kong and regional offices in Dubai, Cyprus and London, Henyep Capital Markets (HYCM) offers traders the opportunity to trade in forex, and CFDs on stocks, indices and commodities. The latest addition to the CFD class of assets has been cryptocurrency trading.
As required by the laws in the countries where it operates, Henyep Capital Markets has the necessary authorizations and licenses to operate. HYCM is therefore licensed and regulated in the UK, in Cyprus/Europe and in Hong Kong by the FCA, CySEC and CIMA respectively. It is also licensed by the DFSA in Dubai.
Henyep has won about 15 global awards for its brokerage services. Some of these awards are:
a) 2nd Saudi Money Award for Best FX Mini account provider, 2012.
b) 2014 FX Report Award as Best Broker in Northern Europe.
c) 2017 Global Banking and Finance Review as the Best Forex Broker in the UAE.
d) 2017 Global Brands Magazine award for the Best Forex Broker Dubai.
e) FXDailyInfo 2017 Award for Best Forex Broker Europe.
f) 2017 Best FX Broker Middle East and Best Mobile Trading Platform, both awarded by World Finance.
g) 2015 Best Retail Platform award by FX Report.
Henyep Capital Markets operates in English, Mandarin and Arabic languages. The website and trading platforms of Henyep can be considered to be user-friendly, with easy navigability and extra pages that explain many parts of the process of using the company's services.
取引条件
What trading conditions can clients of Henyep expect to encounter when they start trading with this broker? This is discussed below.
Execution speeds for the HYCM MT4 is 12ms. However, slippage during high impact news events could occur, which delays execution times.
HYCM provides leverage of 1:200 for forex pairs and 1:20 for all CFDs (indices, stocks and cryptocurrencies).
No bonuses are provided by HYCM (Europe) Ltd and Henyep Capital Markets (UK). This is because the regulators in those areas expressly ban the use of incentive bonuses. However, a 10% bonus (up to a maximum of $5000) is provided by the Cayman Islands-based HYCM Limited.
Commissions are charged on the Raw account. This is fixed at $4 for each round of trade entry and exit. Minimum trade size on all accounts is pegged at 0.01 lots. No promotions are available on HYCM.

Traders on Henyep Capital Markets can choose from any of three account types:
a) Fixed Account
b) Classic Account
c) Raw Account
The Fixed and Classic accounts can be used by beginners in forex and CFD trading. They both feature a $100 minimum deposit, while the Raw account features a $200 minimum deposit and has features more adapted for use by intermediary and advanced traders. The Classic account offers a spread of 1.2 pips for the EUR/USD. However, spreads are variable and widen during news releases. The Fixed account offers 1.8 pips as its lowest spread, while the Raw account offers spreads of 0.2 pips, but also comes with a commission of $4 for every round trade (i.e. $2 on trade entry and $2 on trade exit).
商品
Broker products refer to the assets that can be traded on HYCM. The asset index is listed below: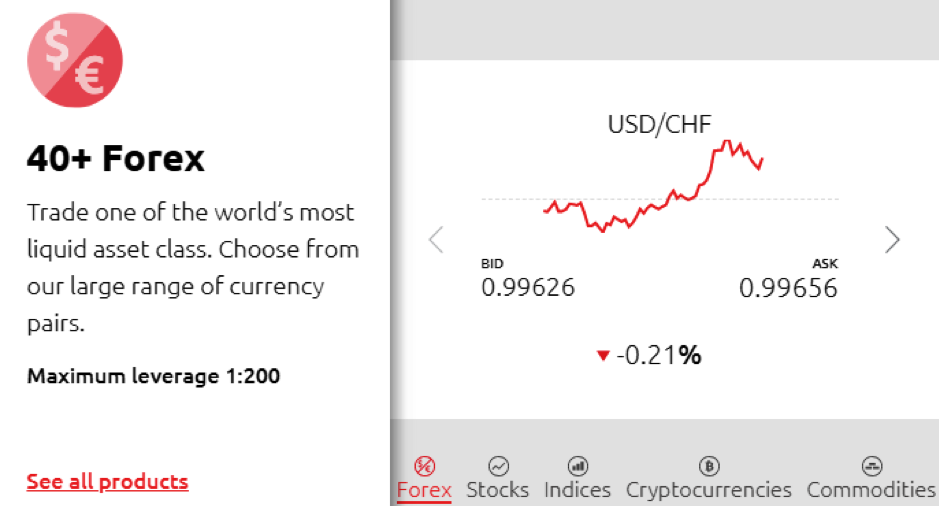 Henyep offers more than 100 assets, split as follows:
47 forex pairs. This comes with a 1:200 leverage provision.
16 index CFDs with a 1:20 leverage provision.
10 stock CFDs with a 1:20 leverage.
5 Cryptocurrency CFDs, also with a leverage provision of 1:20.
4 Commodities
規制
Henyep Capital Markets (UK) is where the capital markets division of the Henyep Group operates from as its headquarters. Other offices are found in Dubai and Hong Kong. These are the various licenses that are operated by the group.
a) Henyep Capital Markets (UK) Limited is licensed and regulated by the Financial Conduct Authority (FCA) with licence number 186171.
b) In Dubai, the company operates as Henyep Capital Markets (DIFC) Limited. It is licensed and regulated by the Dubai Financial Services Authority with license number F000048.
c) In Europe, the company operates as HYCM (Europe) Ltd. The European license is issued by the Cyprus Securities and Exchange Commission, with license number 259/14.
d) Recently, the company added another regulatory license to the existing ones, operating under the Cayman Islands Monetary Authority license number 1442313. Here, the company operates as HYCM Ltd.
プラットフォーム
Henyep offers its traders the MT4 platform with some unique features.
The HYCM MT4 comes in desktop, web-based and mobile versions. There is no multi-terminal for account managers. The MT4 comes with the following features:
a) Execution speeds of 12ms.
b) 9 time frames (M1, M5, M15, M30, H1, H4, D1, W1, M1).
c) 30 technical indicators featuring trend, momentum, Bill Williams, volume and custom indicators.
d) 23 analytical objects.
Other trading tools that can be used are:
- EAs and custom indicators
- Various trading tools and strategies from the MQL marketplace.
- News feed from Trading Central
- Charts
It is unknown if live news feeds are sent to traders on the platform.
The HYCM MT4 is easy to use and is adapted for use by traders at all levels, and most especially by beginners.
Henyep does not offer a proprietary platform for its retail traders. The MT4 platform is trilingual and is offered in English, Arabic and Mandarin.
モバイル取引
The Henyep Group website is optimized for mobile use and can therefore be accessed on mobile devices such as tablets and smartphones. The MT4 has a mobile version which can be downloaded from the iOS and Google Play stores. The MT4 Mobile is unbranded and has shed some features to make it more mobile compliant. HYCM does not have a branded mobile platform.
価格
Henyep Capital Markets offers its traders some of the most competitive spreads and commissions (Raw accounts only) in the industry. Spreads for the EUR/USD are as low as 0.2 pips on a Raw account, 1.2 pips on the Classic and 1.8 pips on the Fixed account.
Spreads tend to widen during very high impact news and this will affect the spreads on the Classic account, as these are variable and can widen during times of high volatility trading.
入出金
Deposits & withdrawals on HYCM can be performed using the following methods:
a) Wire transfers
b) Credit/debit cards (VISA, MasterCard). Virtual cards can also be used. For each method, a selfie with the card to be used for the deposit/withdrawal (with segments of the card numbers blocked out) is required.
c) China UnionPay (works well for users in Hong Kong).
d) E-wallets such as WebMoney, Skrill and Neteller.
The minimum deposit is $100, but for wire transfers, the minimum deposit is $500 (or 500 units of whatever base currency is used for the account). HYCM charges no fees for deposits and withdrawals. Processing times are fastest for the card methods, followed by the e-wallet methods and the bank wires, in that order.
Minimum withdrawal is $100. Fees are not covered. Withdrawals are fastest with cards (instant) and e-wallets (1 day), and slowest with bank wires (2-7 days). No complaints about delays or non-fulfilment of withdrawals have been made against the broker.
カスタマ-サポート
Trilingual support is available to all clients 24/5 via the following channels:
a) live chat
c) Phone: +442088167812
d) Live chat is only available via the website. Live chat provides instant support, while emails are generally answered within 1 business day. Customer support on Henyep is good.
リサーチ&教育
HYCM offers trader education in the form of online webinars and offline workshops. Newbie traders will need to study other trading materials as well as not enough trader education provided by HYCM.
注目すべき点
One standout feature offered by HYCM is the negative balance protection feature, which ensures that traders do not suffer losses on their account balance during extreme slippage. Furthermore, several calculators (currency converter and pip calculator) are available. Henyep has not been tainted by any cases of fraud, and no pending investigations have been reported.
結論
HYCM has really upped its game and is competing with the big brokers that have traditionally dominated this space. Traders who use HYCM can be assured of trading under regulated conditions, which will ensure they get the best FX and CFD brokerage services possible.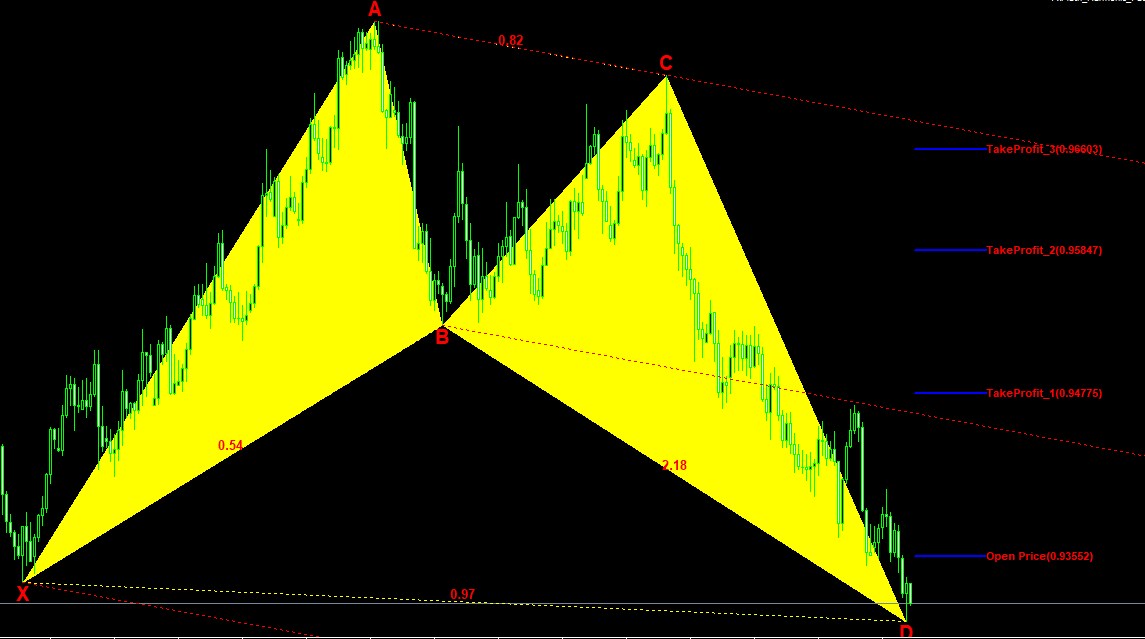 比較
Broker Comparison Maecenas porta rhoncus dui ut congue. Donec luctus non sem eu euismod. Ut rhoncus mauris non bibendum congue. Donec maximus ipsum a lectus sollicitudin.