HighLow Markets
HighLow Markets | 年に設立 Australia, 2010 | 規制当局 ASIC
長所
Possibility of 200% payouts.
Clients' funds are segregated.
Regulated brokerage.
短所
Very limited tools for performing price analysis.
Trades are unleveraged.
By law, can only be offered to Australian citizens and residents and a few other countries.
最大レバレッジ
出金オプション
Visa and MasterCard
Bank Transfer
Neteller
Poli
Sofort
PaysafeCard
GiroPay
SporoPay
Abacooq
And many more!
Review
はじめに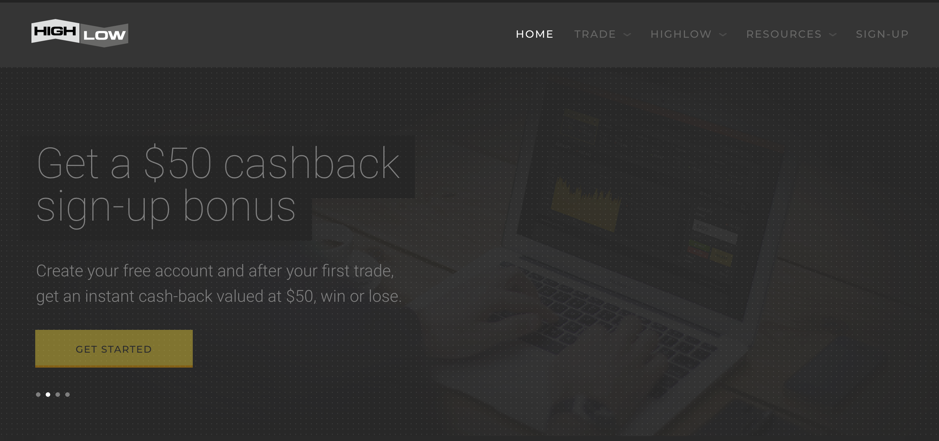 HighLow Markets is owned and operated by the HighLow Markets Pty Ltd. It is an Australian company with headquarters in Sydney, Australia. There is a regional office located in London, but this office only handles payment processing and is not involved in the core brokerage business of the company.
As required by Australian law, HighLow Markets has an Australian Financial Services License (AFSL) to operate as a financial services company.
There is no information on any industry awards given to HighLow Markets. That may be due to the perception generally given to the digital options market by industry watchers.
HighLow Markets Capital Markets operates in English, Japanese and Mandarin. The HighLow Markets website and trading platforms are intuitive and user-friendly, making it easy to navigate around.
取引条件
What trading conditions can clients of HighLow Markets expect to encounter when they start trading with this broker? This is discussed below.
Execution speeds for the platforms are about 15ms. There is no reported incidence of slippage.
HighLow Markets offers digital options, which is an unleveraged market.
No bonuses are provided by HighLow Markets because of regulatory restrictions. Rather, traders get a $50 cashback bonus. This is different from the incentive bonuses given by other brokers as it is not a locked amount that is dependent on attaining certain volume requirements before the trader can access it. It is paid directly to the trader's account as a reward for trading a live account.
The trade types found on HighLow Markets are the HighLow option, HighLow Spreads, Turbo and Turbo Spreads.
There are no spreads attached to trading assets on HighLow Markets. You only pay a small mark-up on prices which HighLow Markets obtains from its price feed partners (FXCM, BitMEX, Leverate Financial Services and Bitfinex).
Traders on HighLow Markets are only offered a single account type. There is no account differentiation.
Minimum trade size is $10/10 AUD. Maximum trade size is pegged at 2,000 USD/AUD
商品
Broker products refer to the assets that can be traded on HighLow Markets. The asset index is listed below:
HighLow Markets offers trading on 34 assets:
17 forex pairs.
10 indices.
4 cryptocurrencies.
3 commodities.
規制
In a market space where regulation is a major challenge, HighLow Markets has distinguished itself as a company that wants to play by the rules. Therefore, the company has acquired the requisite license to operate its digital options business.
The company operates its headquarters in Australia as HighLow Markets Pty Limited, and is licensed and regulated by the Australian Securities and Investment Commission (ASIC) with AFSL licence number 364264.
プラットフォーム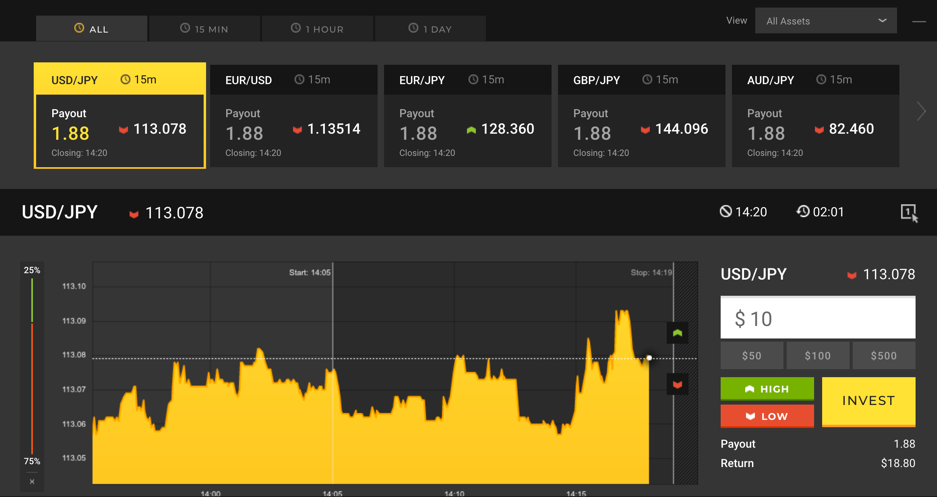 Trading on HighLow Markets focuses on allowing traders to be able to trade from anywhere, without the encumbrance of using heavy, downloadable programs. The HighLow Markets platforms come in the following versions:
a) Desktop web app: This is a browser-based streamlined platform that can be accessed from a unique, secure URL on desktops, laptops and tablet devices. It features an easy-to-use interface which can easily be navigated by new traders.
b) Mobile web app
c) Android native app
The platforms can be used by traders at all levels. The great thing about these platforms is that they are generally fast. Execution times average 15ms with virtually no requotes. The web apps also feature the following:
a) Expiry times that are spread across several time frames.
b) Technical indicators are lacking, and charts are of the shaded line variety (also known as area charts). There are no candlesticks or bar charts.
Live news feeds are provided on the main website, but these are delayed and help very little in fast-paced trading.
HighLow Markets offers a proprietary platform for its web-based apps, as well as a native app on the Google Play store. The trading platform is trilingual and is offered in English, Japanese and Mandarin.
モバイル取引
As mentioned earlier, the HighLow Markets mobile trading suite is of two types.

The web-based platform has been optimized for mobile use and can therefore be accessed on mobile devices such as tablets and smartphones. This is the mobile web app, and is available on both iOS-based and Android devices. No downloads are necessary.
There is also an Android native app which can be downloaded from the Google Play store. This is a branded app which has to be downloaded and is a lighter version of the regular apps.
These apps are best used for trading. Analysis of the assets to be traded cannot be done from these apps (as you would have in an MT4 environment).
価格
HighLow Markets offers digital options. Therefore, no spreads are charged. Rather, the broker's compensation comes in the form of mark-ups of prices obtained from external pricing servers. Therefore, traders do not have to contend with widening of spreads during high impact news.
入出金
Traders on HighLow Markets can perform their withdrawals and deposits using the following time-tested methods:
a) Credit/debit cards issued by VISA and MasterCard. This comes with a $50 minimum deposit. Card verification may be required for some users.
b) Bank wire transfers. There is no maximum withdrawal amount.
c) E-wallets such as Poli, Sofort, PaysafeCard, GiroPay, SporoPay, Abacooq and Neteller.
The minimum deposit on e-wallet options and wire transfers is $50. Skrill comes with a $10,000 withdrawal maximum. There is no minimum withdrawal amount for all methods. Transaction processing is fastest with card methods, followed by the e-wallet methods and the bank wires, in that order.
Withdrawal fees are charged by the processors and not by HighLow Markets. They generally do not exceed 2% of withdrawn amount. Due to the very strong regulation by ASIC, there have been no complaints about delays or non-fulfilment of withdrawals against the broker.
カスタマ-サポート
How can customers and prospects alike get across to the team at HighLow Markets? This can be done using the trilingual support channels. These are available to all clients 24/5 via:
a) Phone: 1300-870-442. Available between 8am and 6pm (AEDT time).
b) Online contact form.
Customer support on HighLow Markets is ok, but the lack of a live chat service is a minus for this brand.
リサーチ&教育
Educational resources on HighLow Markets comes in the form of a platform walkthrough, a quick demo of the trading platform as well as a page dedicated to basic explanations of the trading process on HighLow Markets. This is considered a very basic form of trader education and does not compete favourably with many other digital options providers that are not as well regulated as HighLow Markets. The company therefore needs to up its game in the area of trading education and research.
注目すべき点
HighLow Markets has not been tainted by any cases of fraud, and no pending investigations have been reported. This is largely due to its regulated status with ASIC. ASIC has a reputation of demanding accountability from its regulated entities.
Worthy of note is the fact that trader's funds are segregated with a top national bank. This ensures that there is no mixing between traders' funds and the brokerage's operational funds. Over time, it has become a standard procedure for ensuring trader protection in the unlikely event of liquidation of any financial brokerage.
結論
The world of digital options has been heavily tainted by scandal in the last three years. HighLow Markets has avoided all the scandals by ensuring compliance with the regulatory protocols of ASIC. This has positioned it as a viable option for those traders seeking to trade digital options under transparent trade conditions.
HighLow has also made great strides in platform development and by making it easy for deposit and withdrawal transactions to be performed by its clients who are outside Australia.
However, the brokerage needs to modify some of its operations if it hopes to become a global leader. It needs to boost its trading education provision, and it needs to become more global in its focus.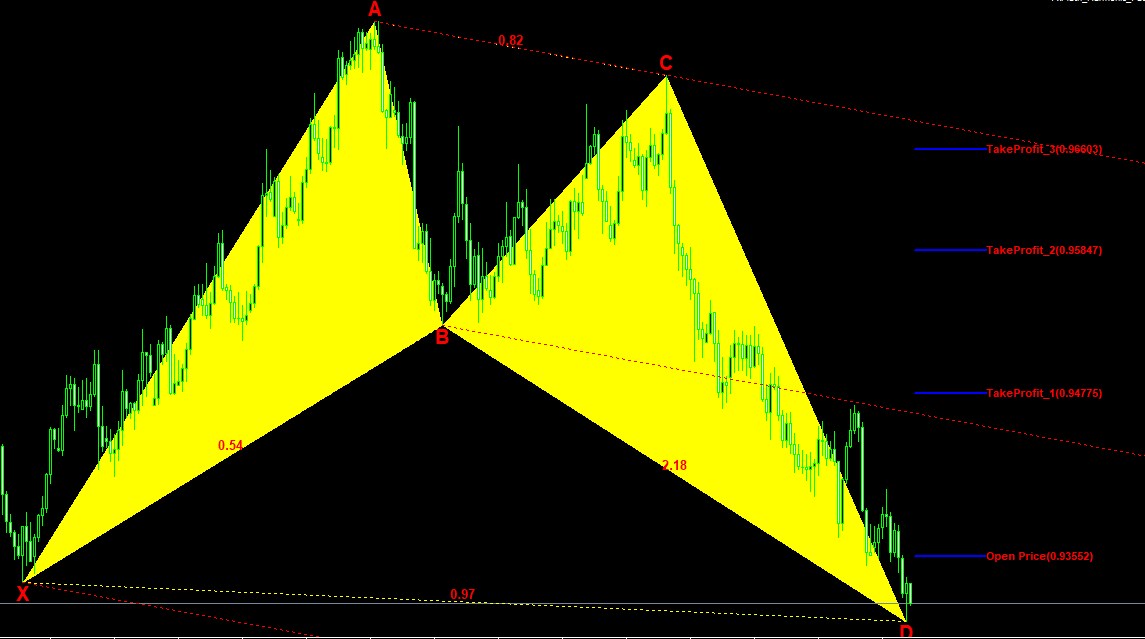 比較
Broker Comparison Maecenas porta rhoncus dui ut congue. Donec luctus non sem eu euismod. Ut rhoncus mauris non bibendum congue. Donec maximus ipsum a lectus sollicitudin.