IG Group
IG Group | 年に設立 England, 1974 | 規制当局 FCA, FINMA, FSB, ASIC
長所
Reliable customer service
Free detailed education materials
Over 15,000 trading instrument
短所
Limited payment methods
Low leverage
ボーナス
Available only to Australian customers
Review
はじめに
Established in 1974, IG is an online CFD and FX brokerage firm forex broker that has beaten all the odds to become the world's largest CFD provider by revenue, forex excluded. The company headquarters are located at 25 Dowgate Hill, London, in the UK and has another 13 satellite offices located in different parts of the world such as Singapore, Japan, Australia, New Zealand among other countries. IG is owned by IG Markets Limited, a company listed on the London stock exchange belonging to the FTSE 250 index, its ticker is LON: IGG.
The broker's presence in Africa, the Middle East, Asia, and Europe has made it garner over 195,000 customers. The company has an easy to use and aesthetically appealing website interface with quality graphics. IG website is localized depending on country; therefore, its German site is accessed in Deutsch, Spain site is accessed in Spanish, and so on. The company has 36 sites though some have the same language. Examples of the kind of languages the IG website can be accessed with are French, Russian, English, Chinese and Japanese.
取引条件
IG has invested heavily in technological infrastructure in cutting-edge technology to support its hardware and software infrastructure that are networked in different parts of the world. The outcome has been marvellous since its trading platform has low latency and is available throughout. There is no bonus for traders except for Australian traders. IG overall provides the same account types with the lowest possible lot size being micro lots, as well as a premium/VIP trading account which offers its users more benefits.
商品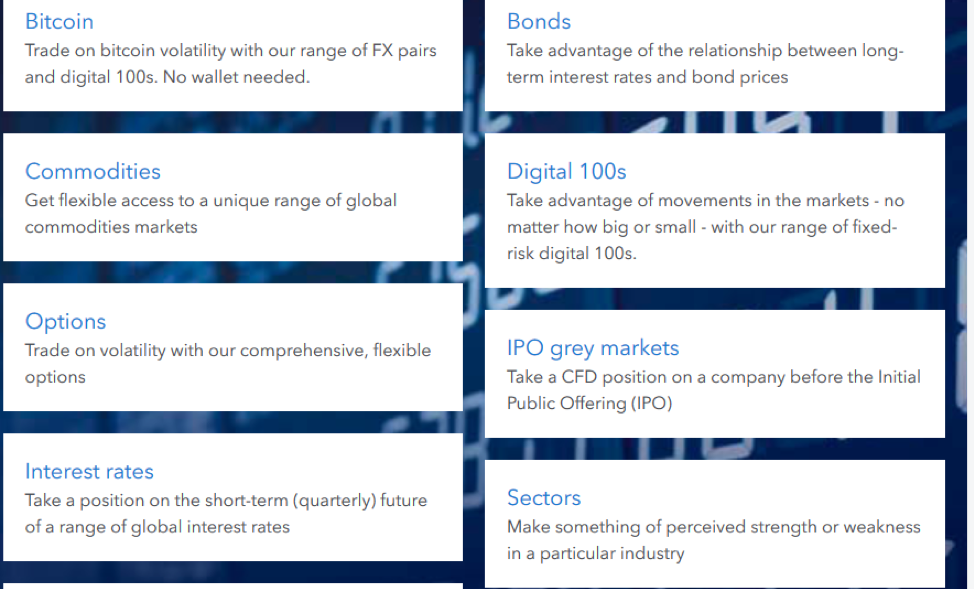 IG offers it traders an assortment of trading instruments to choose from. Traders can trade the following types of instrument; Forex, Shares, indices, commodities, cryptocurrencies, interest rates, options, sectors, and bonds. IG has 98 FX pairs which include major pairs, minor pairs, and exotic pairs. There are 7 interest rate instruments, 14 bonds, 40 commodities without expiry points, over 8000 CFDs and much more. Overall the list exceeds 15,000 trading instruments.
規制
IG Markets Limited is licensed by top-tier financial regulators. The following is a list of some of their regulators:
UK FCA regulated its UK and Europe business under license number 195355
Australian Securities and Investment Commission (ASIC) regulates its Australia business under license number 220440
The Financial service provider regulates its New Zealand under license number 18923
Monetary Authority of Singapore regulates its Singapore business.
Financial Service Board regulates its South Africa business under license number 41393
Its Switzerland subsidiary is regulated by the Swiss Financial Market Supervisory Authority(FINMA)
プラットフォーム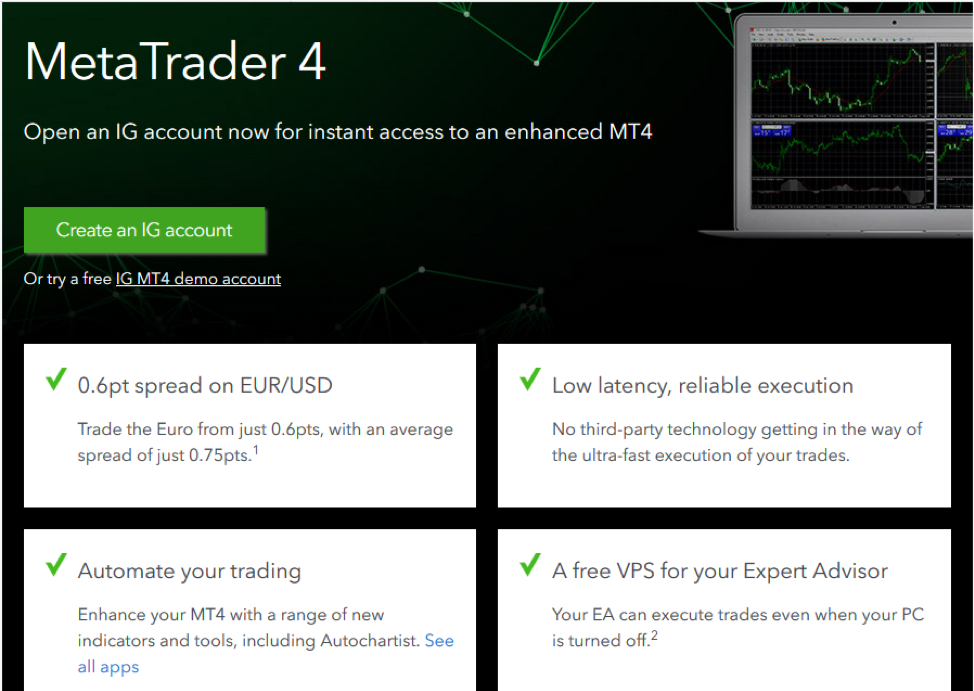 IG offers its traders three types of desktop trading platforms; MT4, web trader and Advanced trading platform. The MT4 and the web trader are all from MetaQuotes software Corporation and are known to be a powerful trading platform and are common among many brokers. The two trading platforms are suitable for both newbies and veteran traders since the platforms are easy to use and have lots of charting tools. Some of the tools you will find with MT4 are chart switch tools, account management tools such as stop losses, trailing stop loss, technical analysis indicators, and report tools. What's more interesting is that the MT4 is compatible with foreign programs; therefore you can build your own robots to operate the MT4. The MT4 is available in 37 different languages.
Besides the MetaQuotes software Corporation platform, IG has the advanced L2 platform that is meant for intermediate and veteran traders who seek additional functions. Traders using the advanced platform have the opportunity to access the market direct and have the chance to integrate API to their website front-end. The platforms address different needs and the advanced platform is suitable for traders who are in need of direct market access and probably are dealing with shares.
モバイル取引
IG has a native MT4 mobile trading app that is compatible with Apple devices and Android-based devices. The apps are free to download. The mobile app is powerful and has the same elements as the desktop version and much better customized tools such as alerts. Charting on the phone isn't easy when you are using mobile devices with a small screen, but mobile gadgets such as tablets and iPad will offer a better experience. However, the small devices would be better for following up trades, opening trades, closing traders, adjusting stop loss and other account management tasks.
価格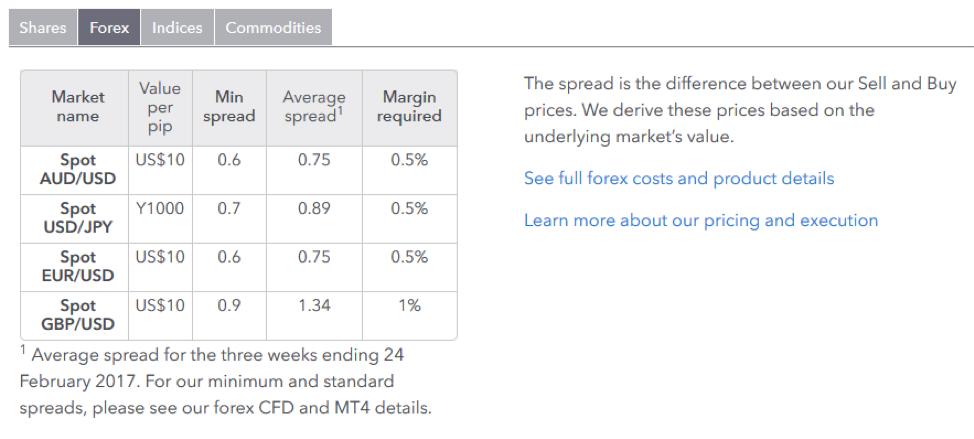 Traders with an account with IG enjoy competitive spreads. For FX pairs the spreads are as low as 0.6 for EUR/USD and AUD/USD as of December 2018. Commission on CFDs are clustered depending on the country, for instance, US, Euro, and Australia shares attract a commission as a low as 2 cents, 10% and 10% per share.
IG offers fixed spreads; therefore, market volatility doesn't affect the spreads in the market. They offer their customer ECN accounts available in micro, mini and standard lot account types
入出金
Traders can make deposits to their IG account via different methods. You can fund your account via; PayPal, bank transfer, and cards for the UK customers. Customers residing outside the UK have additional funding methods that are localized according to their location. However, cards and bank transfer remain a common account funding method in different countries. The minimum amount you can fund your account is $250 and the maximum amount you can fund your account with is $20,000. However, if you opt using bank transfer, the limit can increase. There are no transactions processing charges or account inactivity fees. Deposit by PayPal and card takes effect immediately while depositing by bank transfer takes 3 business days for the funds to reflect in your account.
カスタマ-サポート
IG has a solid customer support program that is second to none. Traders who would like to reach out for help can reach the customer support team via the following channels; phone support (+44 2078 960079), Live Chat, email ([email protected]), and Twitter (@IGClientHelp). The customer service support is operated on a 24/5 basis. The customer service team are very professional and they have solid knowledge of the CFD and FX field. They are very prompt in getting customers solutions and demonstrate good qualities of customer support such as empathy. With the IG support team, customers are treated well. The customer support is localized based on location, Spain customers get support in Spanish, and France customers get support in French and so on.
Traders can also visit their physical offices for one-on-one assistance from their staff. Their Australian office is located at 55 Collins Street, Melbourne VIC 3000 while their UK office is at Cannon Bridge House, 25 Dowgate Hill, London EC4R 2YA.
リサーチ&教育
IG has a dedicated educational page that covers all the aspects of trading in a detailed manner. There are eight courses covering different aspects of trading such as trading psychology, risk and reward, and others. Besides the said courses, there are live webinars that are scheduled on an almost daily basis by DailyFX and IG experienced traders. There is an IG community section where traders get to interact with fellow traders very similar to a social forum. The IG forums are helpful and new traders can pose questions to fellow traders. The educational content found on IG website isn't restrictive of who views the content whether a visitor or a member.
注目すべき点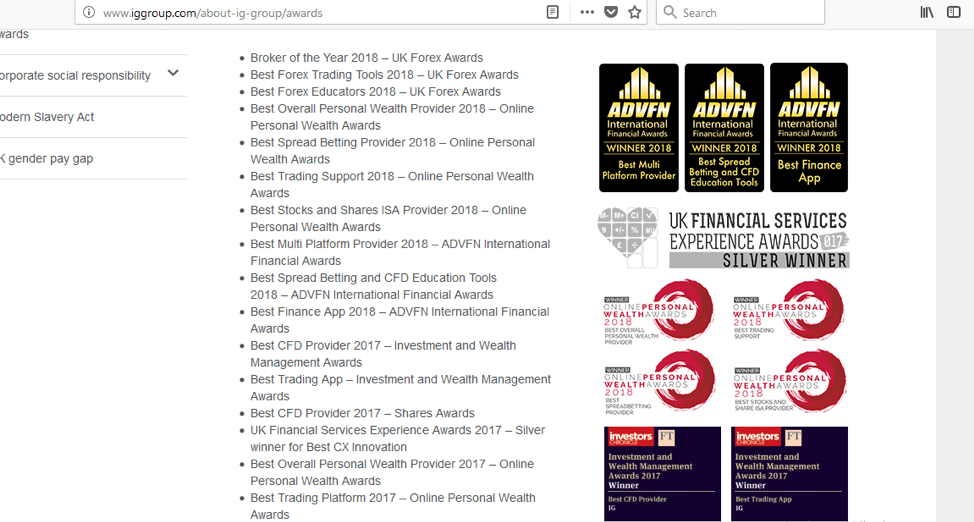 IG offers add-on services to its services. There is a VPS service that traders need to pay on a monthly basis and also a demo account that is free for all traders. The broker seems to take the laid back approach and has little advertisement despite its immense years of experience and the wide collection of trading instruments. It could be said that the broker is suited for experienced traders who know the real value of this broker's services. The broker has maintained a clean name with its regulator and has a clean reputation with its customers. Well, that could have assisted the broker earn several of these accolades for its services; in between 2015 and 2018 the broker has received 30 awards under its name. Examples of the awards are; Best Forex Trading Tools 2018 an award received from UK forex awards, and Best Trading Support 2018 an award it received from Online Personal Wealth Awards. The broker has received separate awards too for its overseas business for its Germany, Switzerland, France, Australia and South Africa entities.
結論
IG broker is a broker that has got it right as far as FX and CFD is concerned. Their customer support is excellent, they provide a secure site, a robust trading platform that is accessible on desktop and mobile. The list is long and hardly will you find a speck of dirt on IG's names. The broker is suitable for all types of traders but experienced traders would find this platform more rewarding because of the services it offers. IG is a broker worth considering when sourcing for a broker to open an account, you will be assured of an uninterrupted trading environment.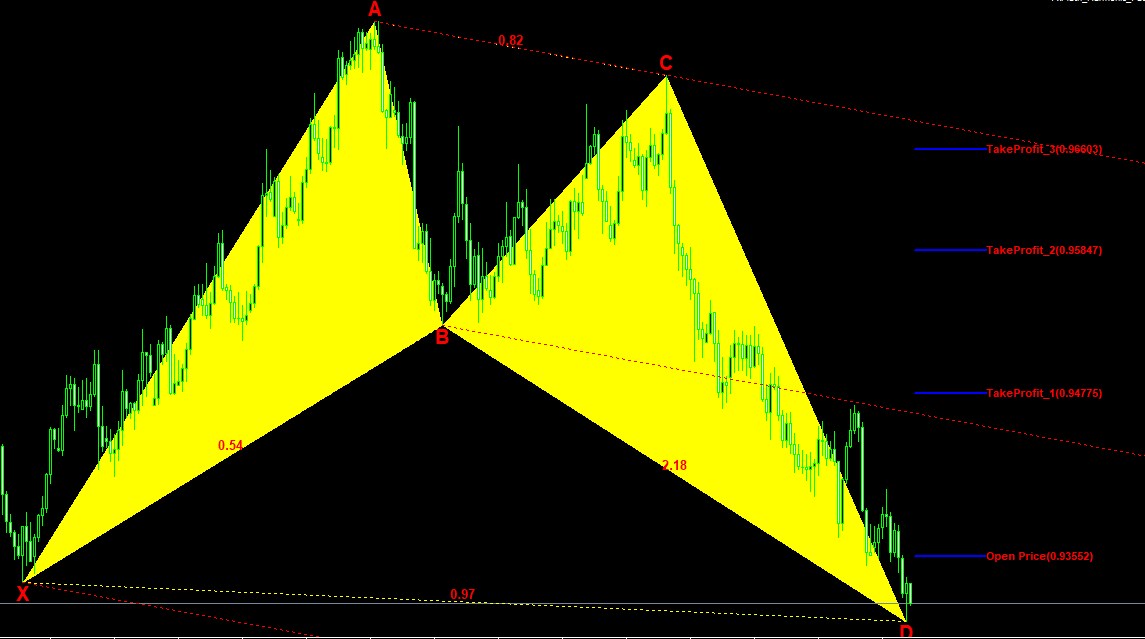 比較
Broker Comparison Maecenas porta rhoncus dui ut congue. Donec luctus non sem eu euismod. Ut rhoncus mauris non bibendum congue. Donec maximus ipsum a lectus sollicitudin.