Swissquote
Swissquote | 年に設立 Switzerland, 1996 | 規制当局 FINMA and the FCA
長所
Well-regulated and capitalised.
Great choice of platforms.
Excellent education resources.
短所
High spreads.
Low leverage.
Confusing website.
プラットフォーム
Advanced Trader
MT4
MT5
Autochartist
出金オプション
Credit Card
Bank Wire Transfer
Review
はじめに
Swissquote is a banking group based in Gland, Switzerland. The group actually owns several entities that offer online trading platforms. In Switzerland there is a Forex broker (only available to residents of Switzerland) and a multi asset trading platform called eTrading. There is also a London based entity which is regulated by the FCA and offers Forex trading. This review will focus on the two Forex offerings.
The company also has offices in Zurich, Malta, Hong Kong and Dubai.
Because Swissquote is a banking group with a banking licence and a large balance sheet, it is well resourced and strictly regulated. The Swiss website (swissquote.ch) is available in English, French, German, Italian, Spanish, Polish, Japanese, Chinese. The UK site (swissquote.eu) is available in English, German, Italian and Spanish.
Because the company has so many entities, products and websites, it can get very confusing navigating the various offerings – this is an area where the broker falls short.
取引条件
Swissquote offers quite a few different platforms, each of which has different conditions regarding order execution and stops out levels. The UK site also conforms to the new ESMA regulations which means positions are automatically stopped out at certain loss levels. Clients must make sure they are aware of the conditions for each platform.
The maximum margin for any of Swissquote's platforms and accounts is 100:1. The UK site has much lower leverage for retail clients, though some clients can upgrade to professional user status to increase leverage.
Swissquote does not appear to offer bonuses or promotions. They do however enter into revenue sharing agreements with introducing brokers.
There are three account types. Standard accounts have no minimum deposit, Premium accounts have a minimum deposit level of $25,000 and Prime accounts have a minimum deposit level of $100,000.
Spreads for the EURUSD currency pair start at 1.7, 1.4 and 1.1 pips respectively for Standard, Premium and Prime accounts.
The Premium and Prime accounts are therefore for professional traders and institutions. The Standard account would be best suited to newbie traders.
商品
The retail focussed UK site has a small focussed range of products ideally suited to newbie traders. This includes the 4 major currency pairs and 8 minor and emerging currency pairs. Also included are Gold, Oil and 4 equity indexes.
The Swiss site has a far larger selection of products. This includes over 70 currency pairs, and a comprehensive range of precious metals, energy, equity indices and bonds.
Interestingly, Gold and Silver can be traded against USD EUR, AUD, GBP and CHF rather than USD only. Platinum and Palladium are also available but priced in USD only.
CFDs on energy include US and UK oil, natural gas, heating oil, gas oil and gasoline. CFDs on copper are also available.
CFDs are available on 9 spot equity indices, 13 equity index futures and UK, US and German government bonds.
The new eTrading platform available in Switzerland also offers individual share trading.
規制
Swissquote falls under several regulatory regimes.
The Swiss based forex platforms fall under Switzerland's FINMA regulatory authority. The fact that the platforms are part of a larger group means they are also well capitalised and subject to more scrutiny.
The UK entity is located at Boston House, 63-64 New Broad Street, London, EC2M 1JJ, UK. It is regulated by the Financial Conduct Authority under reference number 562170.
The UK entity also falls under the new ESMA regulations which limit the amount of leverage available for each type of product as follows; 30:1 leverage on major currency pairs, 20:1 leverage on major indices and gold, 10:1 leverage on commodities, 5:1 leverage on equities and bonds.
Clients can apply to be registered as professional traders to gain access to more leverage.
The UK platform is not available in the US or any other country not allowed to trade in leveraged instruments.
Clients in Dubai, Malta and Hong Kong can open accounts with local entities regulated in each jurisdiction.
プラットフォーム
Several different platforms are available to all of SwissQuote's clients.
Advanced Trader is a proprietary platform developed by the broker. The platform included several unique features like pattern recognition, complex order types and integrated news feeds.

Swissquote is also available with the award winning MT4 and MT5 platforms. These are the most popular forex trading platforms in the world and give users access to a market place for expert advisors and auto trading scripts.
Swissquote also offers Autochartist, a program that automatically identifies trading opportunities.
モバイル取引
Advanced trader, MT4 and MT5 are all available as mobile apps for Android and iOS devices. This allows traders to keep tabs on their account while they are on the go, but still use their preferred platform.
The mobile websites are easy to navigate, though just like the desktop website can be confusing due to all the different entities and products.
価格
Swissquote is certainly not the cheapest broker around. The retail focussed accounts in Switzerland have a minimum spread of 1.7 pips.
The UK site works on a different system whereby spreads are marked up. In the case of the EURUSD the spread is marked up by a minimum of 0.8 pips. This appears lower than the Swiss site but is still difficult to compare to other brokers.
On the positive side we found no complaints about wider spreads.
入出金
Deposits and withdrawals can only be made by wire transfer or credit card. Swissquote charges no fees on deposits or withdrawals, however third-party fees may apply.
We didn't find any complaints about slow withdrawal periods.
カスタマ-サポート
Swissquote's customer support is available via email, phone, live chat and call back. Local numbers are available for most European countries. The company can also be reached on social media channels. It does however appear that these support channels are only available during office hours.
The website does include comprehensive self help section with documentation on account opening, deposits and withdrawals and changing the level of leverage.
リサーチ&教育
Another area where Swissquote rates well is education. The Learning Centre includes videos, eBooks and tutorials on the different types of products, the platforms, and technical analysis.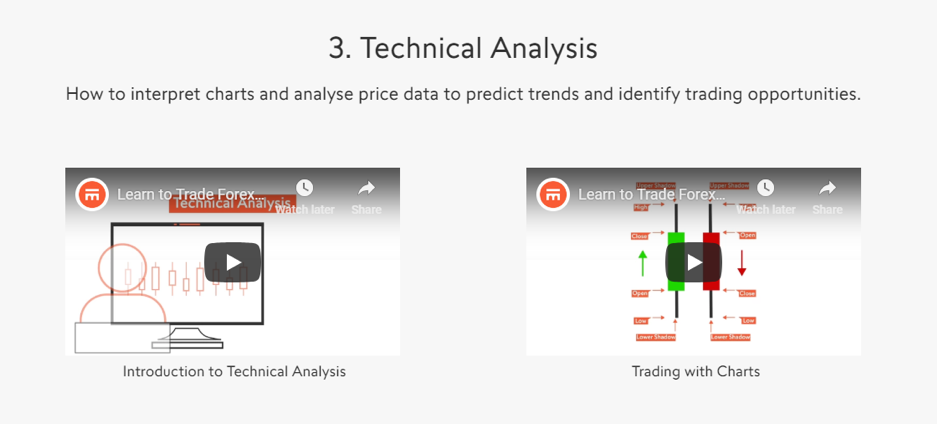 Regular webinars are also held to cover current market trends, however the ones we found were only in Italian and Spanish.
注目すべき点
Swissquote is very different from most Forex brokers. The available leverage is lower, and they don't seem to concern themselves with awards or the promotional tactics that are so common to the industry. We could only find the mention of two awards they have won, the Forex Awards Best Execution Broker and most Transparent Broker in 2013, and they don't even mention these on their own site.
Because Swissquote is part of a larger banking group, it is well resourced, and one presumes risk management is taken seriously.
They offer a very interesting selection of energy and precious metal products which may be of interest to some traders. Very few forex brokers offer 6 energy contracts and few offer Gold trading in multiple currencies.
We also found no major complaints or disputes related to Swissquote.
結論
Swissquote is a different type of broker. If you are looking for 500 to 1 leverage, this is not the broker for you. However, if you are new to trading and take risk management seriously, Swissquote is a very good option. They are one of the safest brokers around, have a good selection of reliable platforms and extensive education resources.
This broker is also a good option for customers who may want access to other financial services from the same provider. Swissquote offers a wide range of wealth management, insurance and banking services from the same platform.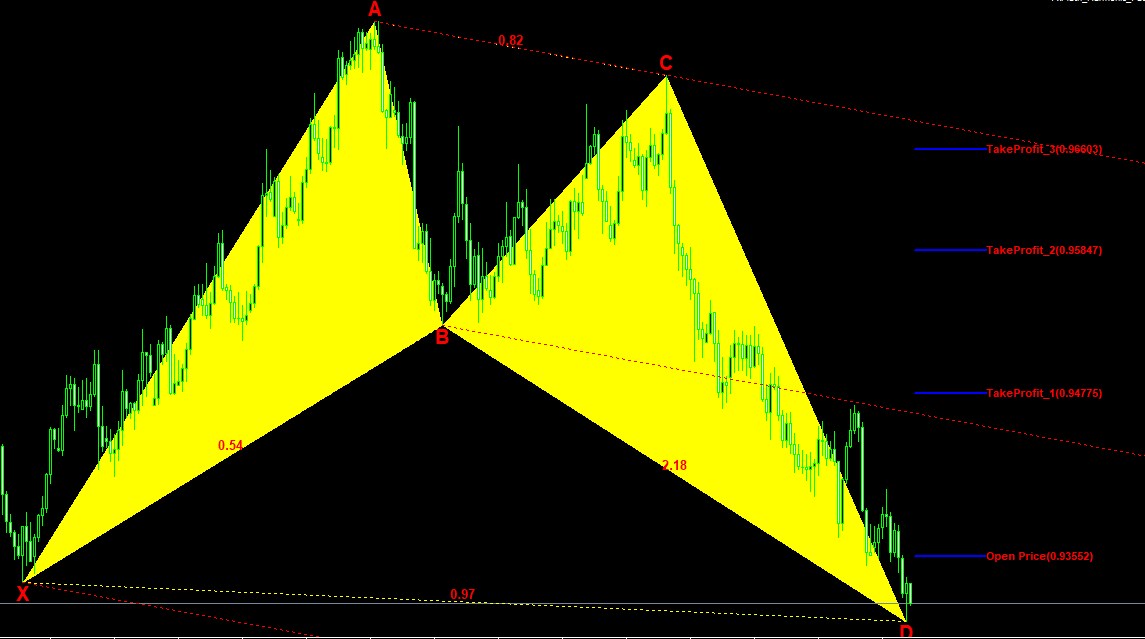 比較
Broker Comparison Maecenas porta rhoncus dui ut congue. Donec luctus non sem eu euismod. Ut rhoncus mauris non bibendum congue. Donec maximus ipsum a lectus sollicitudin.