Tickmill
Tickmill | 年に設立 England, 2015 | 規制当局 FCA and FSA
長所
Reasonable spreads at each account size.
Range of instruments and platforms is ideal for newbie traders.
Choice of entities with low or high leverage.
短所
Educational section is a little limited.
No CFDs on individual stocks.
$50,000 deposit required to access really low commission.
出金オプション
Credit Card and Debit Cards
Wire Transfer
Skrill
Neteller
Review
はじめに
Tickmill is a relatively new broker which was founded in 2015. There are two entities with a UK company complying with new CFD and Forex regulations and the Seychelles registered company offering greater levels of leverage.
Tickmill is regulated by the FCA in the UK and the FSA in the Seychelles. They are also authorised by CySEC in Cyprus.
Tickmill is managing to establish a name for themselves and were awarded the Best Forex Execution Broker at the UK Forex awards in 2018.
The easy to navigate website is available in 15 languages.
取引条件
Tickmill charges floating spreads for all accounts, though the spreads for Pro and VIP are zero on some instruments. Stop Loss and Take Profit orders can be entered with no limitations. Trailing stops are only active while MT4 is open.
Leverage for accounts held with Tickmill UK complies with ESMA regulations. Maximum leverage for major FX pairs is 1:30, for other currencies, major indices and gold it is 1:20, for silver, oil and other indices 1:10 and for bonds it is 1:5. UK accounts are stopped out at 50% of margin.
Accounts held in the Seychelles can increase their leverage to 1:500 and the stop out level falls to 30%.
A new client bonus of $30 is currently offered.
Tickmill offers 4 different types of accounts, including demo accounts.
Classic accounts require a minimum deposit of $100 and offer spreads starting at 1.6 pips with no commission.
Pro accounts require a minimum deposit of $100 and spreads starting at 0, but charge commission.
VIP accounts require a minimum deposit of $50,000 and spreads starting at 0 and charge lower commissions.
All of these accounts can be converted to Islamic swap free accounts. They can also all be funded in USD, EUR, GBP and PLN.
Demo accounts allow newbie clients to practice their trading with all the available platforms, instruments and with real time pricing.
Tickmill also offers bespoke solutions for money managers and institutions.
Newbie traders should start with the Classic account in the UK which offers competitive spreads, a relatively low deposit requirement and modest leverage.
商品
Tickmill offers more than 60 currency pairs and CFDs on 14 stock indexes, oil, precious metals, bonds and cryptocurrencies.

The currency pairs include all major pairs and all the minor and exotic pairs that are favoured by forex traders. Indices include the Dow 30, S&P500, FTSE 100 and most other major global indices. These CFDs are based on the index futures contracts.
Clients can also trade West Texas oil, Gold, Silver, German government bonds and CFDs on Bitcoin.
CFDs on individual stocks are not available from this broker.
規制
Tickmill UK is based at 1 Fore Street, London, EC2Y 9DT. This entity is regulated by the Financial Conduct Authority (Register Number: 717270). UK accounts also benefit from deposit protection.
Tickmill Seychelles is based at 3, F28-F29 Eden Plaza, Eden Island, Mahe, Seychelles and regulated by the Financial Services Authority (with licence no. SD 008).
プラットフォーム
Tickmill offers clients a choice of two platforms, MetaTrader 4 and Web Trader, which is a browser-based version of the same platform. Tickmill doesn't seem to have any proprietary platforms on offer.
MetaTrader 4 is an award-winning trading platform widely recognised as the gold standard for forex trading. It offers 9 time frames and more than 85 indicators. Users can access and share EAs (expert advisors) and automated trading systems, and back test their own trading strategies.
MT4 can be installed on Windows and OS X PCs, as well as mobile devices.
モバイル取引
As far as mobile accessibility goes, Tickmill's offering is fairly standard.
The website is reasonably easy to access and navigate using mobile devices. MT4 can be installed as an App on iOS and Android devices. This allows traders to access their accounts while on the go, with nearly all the functionality of the desktop platforms.
The browser-based version of MT4 is also mobile friendly.
価格
Tickmill's pricing is competitive when compared to other brokers. The spreads charged on the Classic accounts are higher, but about average for small accounts.
Both the Pro and VIP accounts are ECN accounts and offer lower spreads but charge commission. The low commission on the VIP account is especially attractive, but a $50,000 deposit is required. The higher commission on the Pro account is about average for similar accounts, though spreads can add an unknown factor.
The typical spreads for ECN accounts on the EUR/USD pairs seems to be 0.2 pips which is toward the lower end of the range when compared to other brokers.
We didn't find complaints about the spreads, though some people commenting in online forums complained about slippage.
入出金
Tickmill offers the usual range of deposit and withdrawal options, including credit and debit cards, wire transfers, Neteller, Skrill, and a few other ewallet solutions. Minimum deposits are generally $100, and minimum withdraws $10. No fees are charged for any deposits or withdrawals apart from wire deposits below $5,000.
The broker claims deposits are all processed instantly and withdrawals within 1 working day. We did find some complaints online about withdrawals taking longer which Tickmill said was due to service providers.
カスタマ-サポート
Customer support is available via email, phone, call back and live chat. The broker can also be reached on social media channels. Support is advertised as being available 24 hours a day on business days.
Support is available in English, Indonesian, Italian, Chinese, Russian, Spanish, and Polish.
We did find a few complaints regarding the level of professionalism and knowledge of the support staff.
リサーチ&教育
Tickmill's education section consists of an extensive glossary, video tutorials and educational articles. For the most part these are fairly basic and cover the fundamentals clients will need to get started.
Regular webinars are also hosted to discuss the market, though these all appeared to be in Portuguese and German when we checked.
The educational resources are sufficient for newbies to get started, but to become a competent trader more material will be needed. That's not necessarily a problem as there are plenty of educational resources available around the web for free.
注目すべき点
For the most part Tickmill's offering is very standard, but there are a few unique features. The broker runs a Trader of the Month competition with a prize of $1,000. The prize is based not only on profits but on risk management as well.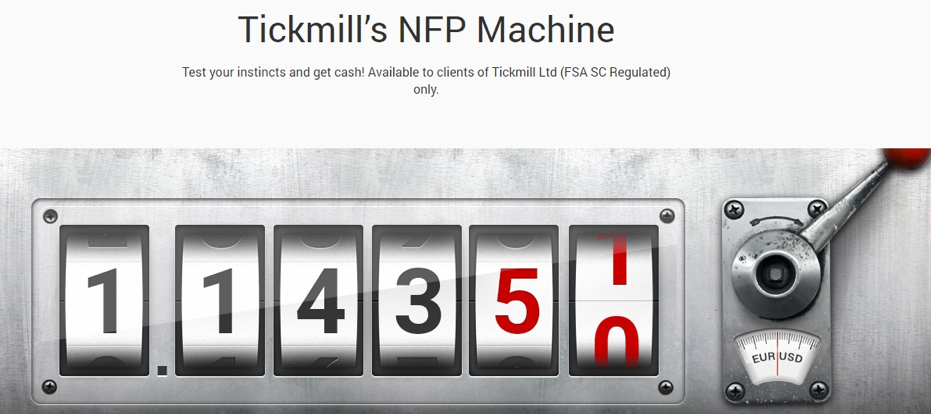 Another unique competition is the NFP Machine competition in which clients predict the price of a specific instrument 30 minutes after US non-farm payrolls are released. The prize is $500 for an exact match or $200 for the closest guess.
In 2016 Tickmill won the Chinese Forex Expo awards for "The Most Trusted Forex Broker" and "The Best ECN/STP Broker."
In 2017 they won the "Most Trusted Broker 2017" award from the UK Global Brands magazine.
IN 2017 Tickmill was awarded the 'Best Forex Trading Conditions' prize at the UK Forex Awards, and in 2018 they won "Best Forex Execution Broker" at the same event.
In general, the broker seems to have a good reputation and most complaints we found seemed to be relatively trivial. They don't appear to be the subject of any major investigations or disputes
結論
Tickmill is a very standard broker in many respects. For newbie traders the range of instruments is good, and the pricing is fair for small account sizes. The UK entity's low leverage is ideal for those still learning the ropes. The educational resources are enough to get started. Another advantage for new traders is that the offering is simple without an endless range of platforms and instruments which can be confusing.
More advanced traders may also find the Pro account feasible depending on the frequency of their trades. The spreads are very low and the commission reasonable.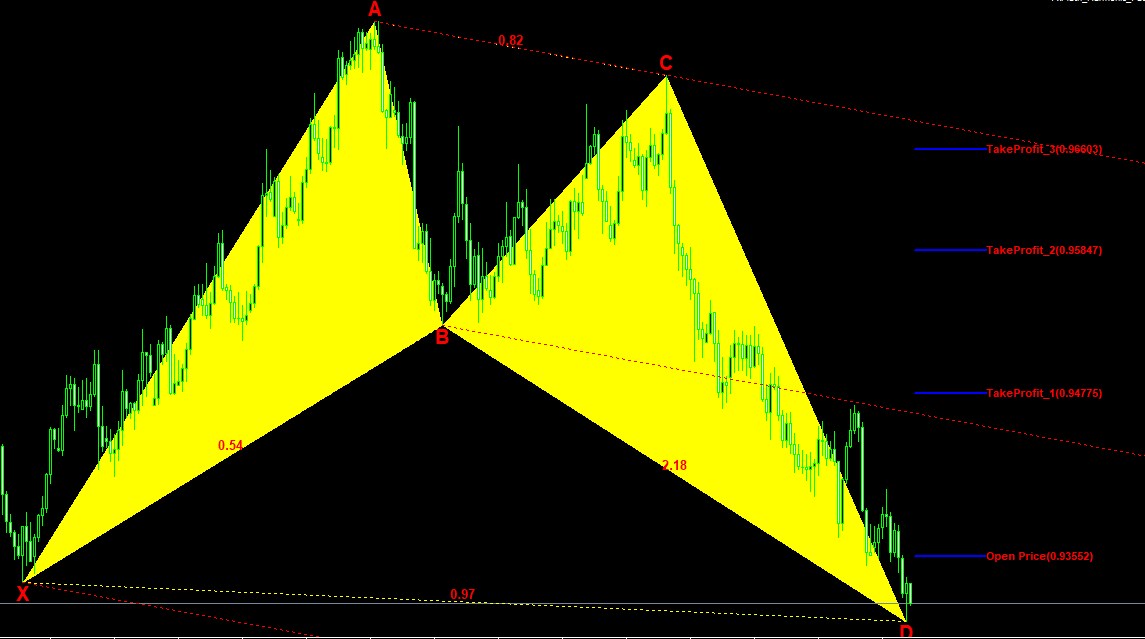 比較
Broker Comparison Maecenas porta rhoncus dui ut congue. Donec luctus non sem eu euismod. Ut rhoncus mauris non bibendum congue. Donec maximus ipsum a lectus sollicitudin.