Alpari
Broker
ForexBroker
0
5
3.6

Alpari
| Founded in Mauritius, 1998 | Regulated by FSA, FSC, CFTC
Pros
Low commissions trades for Pro accounts.
Transparent pricing and free research tools.
24-hour multilingual support.
Cons
Standard account holders do not have direct access to the market.
No welcome bonus.
Standard account holders are not able to control their profits and losses.
Withdrawal Options
Bank Transfer
Credit Card
Neteller, Skrill
WebMoney, Fasapay
Review
Introduction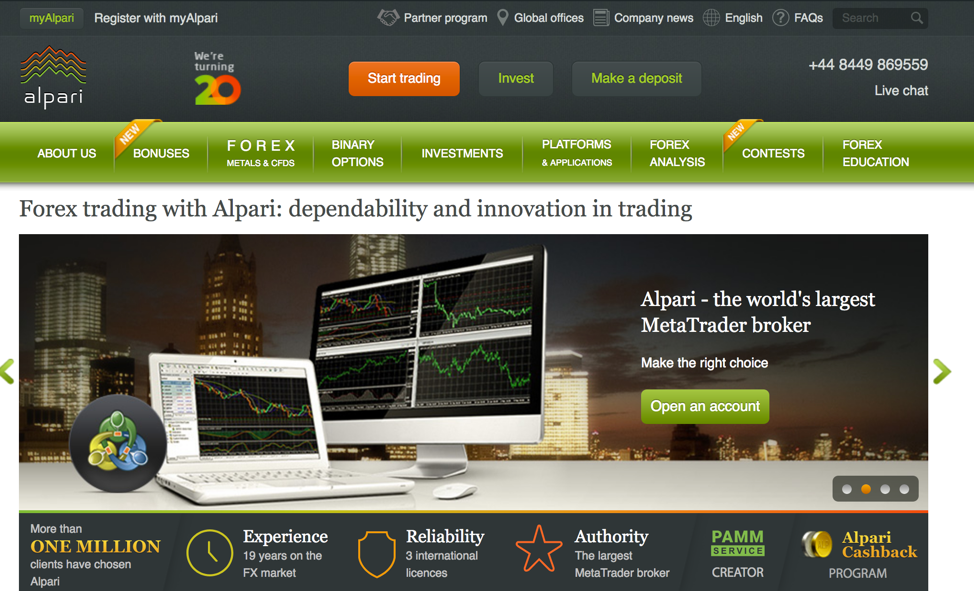 Founded in 1998 in Russia, Alpari Limited is a trusted FX dealer with vast experience in the field of retail forex trading. Alpari is dedicated to providing a broad range of trading services, such as Spot metal, CFD brokerage, stocks, and online Forex to traders worldwide.
Over the years, the Alpari group of companies has grown to become one of the most sought-after brands in the field of online trading.
Today, there are multiple Alpari entities in various parts of the world operating under the Alpari brand. All these entities are licensed and well regulated. For instance, in Russia, there are two Alpari entities namely Alpari Broker LLC and Alpari Forex LLC both of which are licensed and closely monitored by the Central Bank of Russia.
In the UK, the Alpari brand is regulated by the Financial Services Authority while in the US; it is regulated by the Commodity Futures Trading Commission (CFTC). In Belarus, Alpari is regulated by the National Bank of the Republic of Belarus.
Alpari also has offshore entities in Belize, and in the island of Saint Vincent where it is licensed and regulated by Belize's Financial Services Commission (FSC) and the Financial Services Authority of St. Vincent respectively.
Over the years, Alpari companies have received major awards for their success and the impact they've had in the industry. Some notable awards won by Alpari in the recent years include: the "Company of the Year Award", "Most Reliable Broker Award", and "Most Innovative Broker Award"
The Alpari website is straightforward to use, and traders can view it in Indonesian, English, Chinese, Portuguese, and Russian.
Trading Conditions
Most recently, Alpari modernized the configuration it uses on its various trading accounts. The new, improved, and up-to-date technological solutions have considerably improved execution speeds. The best part is that Alpari's new execution speed isn't affected a lot by News.
With Alpari, traders can lower their leverage easily. They can do this by login into their Alpari accounts and choosing the amount of leverage they want.
Alpari Bonus allows traders to earn points and exchange them for several transactions. More active traders, as well as those with high investing and trading volumes, enjoy the most bonus points.
Through the 'Select Your Discount' promotion, Alpari gives traders an opportunity to choose a preferred discount from a variety of exciting discounts and receive refunds on their Alpari accounts. Traders can also combine refunds and use them to trade and invest or move them to another account.
Alpari accounts are available in various types including nano.mt4, standard.mt4, standard.mt5, ecn.mt4, ecn.mt5, and pro.ecn.mt4. The deposit currency for the nano.mt4 accounts include USD cents and EUR cents while the deposit currency for standard.mt4, standard.mt5, ecn.mt4, ecn.mt5, and pro.ecn.mt4 accounts is USD, EUR, and GLD.
Traders are free to choose between Standard and Premium accounts. Standard accounts are simple, convenient, and straightforward to use hence perfect for newbies. New Traders can begin with Standard demo trading accounts where they have an opportunity to try Forex without risking their hard-earned money. Premium accounts come with personal managers and are ideal for experienced traders.
The leverage offered by a nano.mt4 account is Fixed: 1:5002 while standard.mt4, standard.mt5, ecn.mt4, ecn.mt5, and pro.ecn.mt4 accounts offer Floating: 1:1000–1:103 Floating: 1:1000–1:23 Floating: 1:1000–1:23 Floating: 1:1000–1:23 leverages respectively.
Products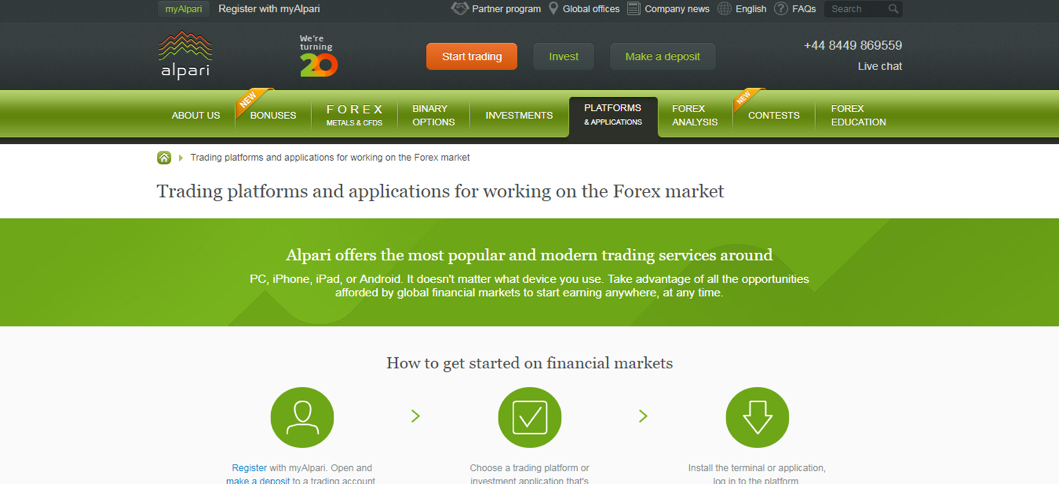 Alpari offers a wide range of broker products including Commodity CFDs, Index CFDs, Stock CFDs, Spot Metals, and ETF CFDs. Additionally, the company also offers binary trading where binaries can either be in spot metals or currencies.
Regulation
Traders tend to be more comfortable working with regulated brokers than with the unregulated ones. Regulated brokers strive to maintain high standards of transparency and can offer viable recourses to traders in the event they become insolvent.
As an internationally recognized company, Alpari is regulated by various regulators including:
The Belize International Financial Services Commission
The Financial Services Authority of St. Vincent
The license numbers of the two regulators are 20389 IBC 2012 and IFSC/60/301/TS/17 respectively.
Platforms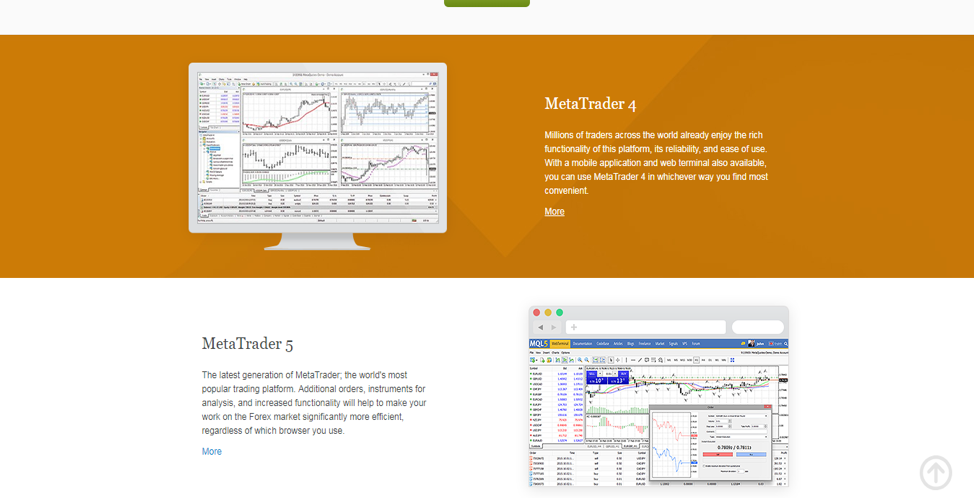 The trading platforms offered by Alpari include:
The MetaTrader 4 platform commonly known as the MT4 and
MetaTrader 5 platform
Forex trading widely relies on MetaTrader 4 platform because it is more user-friendly and offers a broad range of useful tools. More importantly, MetaTrader 4 has an all-inclusive charting package designed to help traders analyze various market trends.
Additionally, it offers several technical indicators to traders to help them overlay their trading charts. Thanks to its inbuilt MQL4 programming language editor, traders are in a position to create personalized indicators for automated trading. This tool is ideal for both newbie and advanced traders.
The MT4 platform is available in a multilingual interface meaning that it can be easily represented in almost any language.
MetaTrader 5 is an upgrade of MT4 and comes with a unique set of features. Some of the upgrades available in this platform include backtesting capability and an improved user interface.
Mobile Trading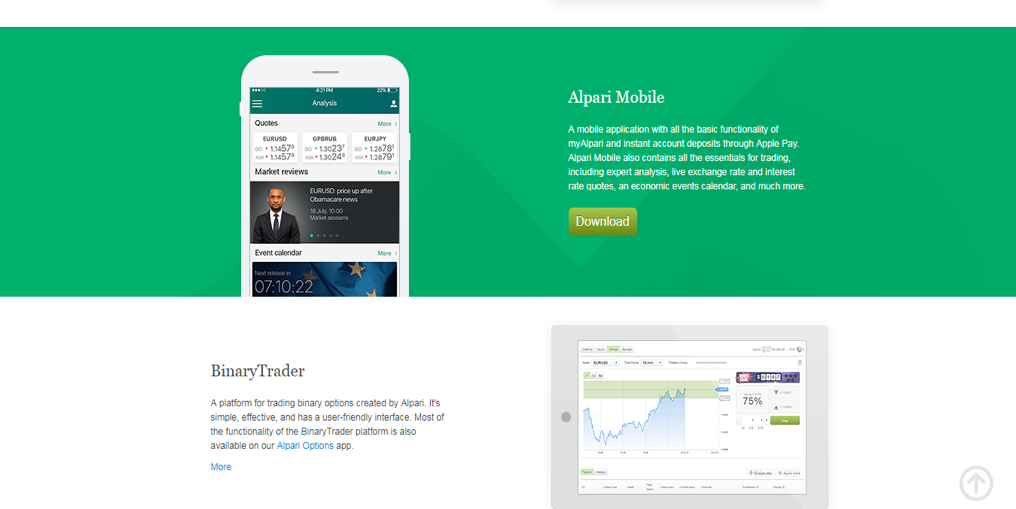 To accommodate the needs of traders who are always on the go, both MT4 and MT5 trading platforms are compatible with mobile trading apps. As a result, traders can visit Apple App Store or Google Play Store to download trading applications.
The Alpari website is mobile friendly. This means that clients can conveniently trade through their mobile devices. Last year, the company introduced Alpari Mobile Application in an effort to provide traders with unbeatable financial markets' information.
Alpari Mobile Application is a real app that can be downloaded from the App Store. The App allows for better chatting and offers a whole lot of reliable functionalities. During the launch of the app, Alpari announced that it was working on releasing an Android version of the Alpari Mobile Application.
Pricing
Alpari pricing greatly depends on the platform in question as well as the type of account. Average spreads on EUR/USD for some accounts such as the ecn.mt4 are listed from as low as 0.8 pips. The best part is that spreads remain almost the same and don't show massive widening particularly during News. Alpari also offers ECN accounts also known as 'Zero' Accounts. Here, spreads are zero and traders are charged commissions.
Deposits & Withdrawals
When traders deposit to their accounts, fixed or percentage commissions are charged. Traders can make deposits and withdrawals through WebMoney, Neteller, bank transfers, credit cards, and Skrill.
Alpari doesn't have minimum deposit requirements meaning that traders are free to deposit whatever amount they want. Depending on the transfer method, deposit processing time ranges from instantly, several hours to 3 business days and traders aren't charged any deposit fees.
Similarly, depending on the method of transfer, whether Bank Wire Transfer, Credit/Debit Cards, or Electronic Payments, withdrawals might take up-to 3 business days to process.
Some transfer methods such as Neteller are commission-free while the likes of Skrill, WebMoney, and FasaPay are subject to a commission fee of up-to 2.5 percent. There are no minimum withdrawals.
Customer Support
Alpari provides round the clock (24/7) customer support via email, chat, and telephone. High-quality customer support services are offered to all clients regardless of their status or type of account.
Live Chat is clearly visible on the website making it easily accessible to traders. Agents are highly-responsive, easy to talk to, and pick calls almost instantly to respond to inquiries from traders.
The support staff is highly-knowledgeable and offers support services in English, Russian, Indonesian, Portuguese and Chinese.
Research & Education
Alpari provides traders with investment ideas, trading tips, and market analysis every day. Thanks to the FXStreet event calendar and insightful commentary offered by Dow Jones, traders have access to up-to-date and trending economic information. Alpari also offers seminars and webinars to traders to ensure that they have all the necessary trading information.
Trader Central offers forecasts as well as the latest technical analysis. The Autochartist signal service is designed to analyze charts and emerging patterns without human intervention to help traders predict market outcomes. With all these tools, both experienced and newbie traders benefit a lot.
Noteworthy Points
Alpari is a very reputable broker with many years of experience. They pride themselves in the success of traders and offer unmatched services such as free VPS Service and Signals. They spend a lot of dollars annually through sponsorships and marketing campaigns to expand their reach.
Conclusion
Alpari is most likely the most trusted broker online offering a broad range of competitive services and products to both beginner and experienced traders. In addition to their unbeatable products and services, they also provide research and education resources to help traders make informed decisions online. They have an excellent customer support staff and their website, which can be accessed in multiple languages, is easy to use and highly responsive.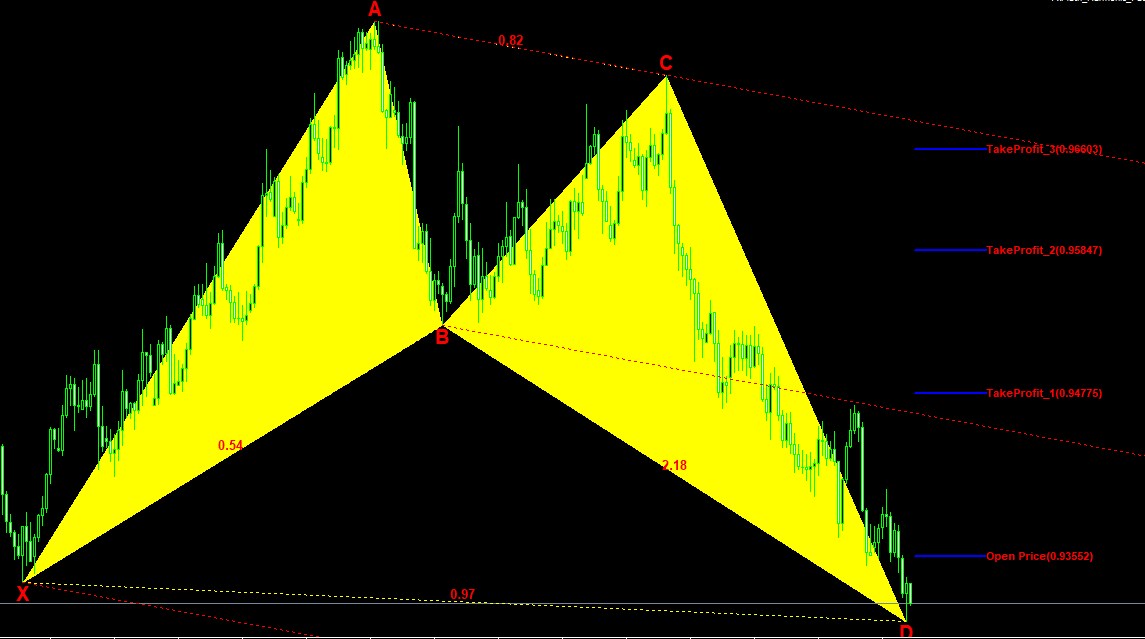 Comparison
Broker Comparison Maecenas porta rhoncus dui ut congue. Donec luctus non sem eu euismod. Ut rhoncus mauris non bibendum congue. Donec maximus ipsum a lectus sollicitudin.