BinaryCent Broker
BinaryCent | Founded in Seychelles, 2017 | Regulated by VFSC
Pros
Low minimum requirements
Welcome bonus
Cryptocurrencies are available
Cons
Not regulated
No MetaTrader4
A lack of educational material
Withdrawal Options
Credit and Debit cards
Wire Transfer
Neteller
Bitcoin
Review
Introduction
Considering the fact that BinaryCent is a newcomer in the Forex trading market, many traders are still not familiar with this brokerage. However, our in-depth BinaryCent broker review is here to provide you with all the necessary information to decide whether or not you would like to trade with this company. BinaryCent was founded in 2017 and that it is under the ownership of Finance Group Corp. Also, the brokerage is directly operated by CentProjects Ltd. The official website of the company states that their address is 309&310 Office, Albert Street Victoria, Mahe, Seychelles. Evidently, BinaryCent is an offshore company, and that is why our comprehensive guide will enable you to make up your mind about whether you should be investing your funds through this particular brokerage house.
Trading Conditions
BinaryCent brokerage boasts an impressive number of as many as 10,000 daily transactions! To be honest, the credibility of this information is not verified, and that is why we are taking it with a pinch of salt. However, if we take in mind the fact that BinaryCent offers very low minimum trading requirements of just 10 cents per trade, then we can conclude that such an impressive trading volume on their platform could indeed be the truth. The amount you need to deposit when opening an account with BinaryCent is $250, which is relatively high, but it stays within the industry standard. Similarly, this brokerage offers leverage up to 1:100, which can also be considered a norm in the modern-day Forex trading world.
Products
The range of assets is among the most important elements of a good brokerage, and it seems that BinaryCent is still in the process of finding their way in the volatile trading markets. In other words, this brokerage offers a relatively modest range of assets, just over a 100 of them. However, they do offer cryptocurrencies alongside CFDs and Forex. Most importantly, BinaryCent offers non-stop trading, which significantly increases the periods in which you can place the trades and hopefully make a profit. Three types of accounts are provided by BinaryCent brokerage, and they are called Bronze, Silver, and Gold. Of course, each of these categories comes with its own bells and whistles, and there is also a Demo account available. However, you will need to sign up for the live account first before trying out the Demo version.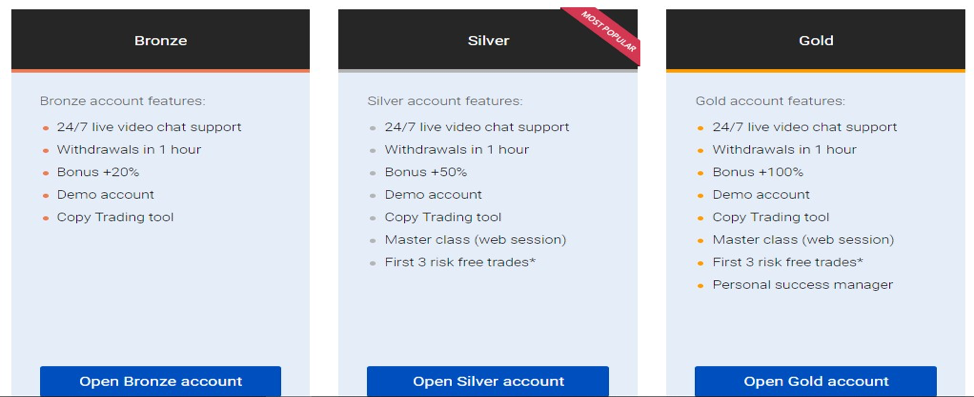 Regulation
Having a trustworthy partner by your side is a significant advantage in the online trading arena, and BinaryCent still has to prove their integrity and reliability. Even though their website provides SSL encryption, the actual brokerage is still not regulated by any reputable governing body. Allegedly, the stamp of approval from CySEC is still pending and it could be granted any day now. Currently, BinaryCent is only licensed by the Vanuatu Financial Services Commission (VFSC). Bearing in mind that dealing with offshore companies can cause unwanted problems and frustrations, we advise the investors to perform their due diligence and cautiously approach a brokerage in question, especially if the broker house is unregulated.
Platforms
BinaryCent is one of those Forex brokerage houses which use their proprietary trading software, and this decision can be a double-edged sword. However, it seems that their trading terminal works perfectly well and that it provides fast order execution and a lot of interesting features. For instance, the traders have access to useful indicators, and there is also the option of Copy-trading. The custom-built interface is intuitive and there is no need to download anything because the package is web-based. Aside from Forex and CFDs, this trading terminal also supports cryptocurrencies. However, a major drawback when it comes to the software is the lack of connectivity with the good-old MetaTrader4.
Mobile Trading
Trading on the go has become a common practice, and today's traders love to have access to their portfolios even when they are away from the computer. That is why BinaryCent brokerage developed mobile apps for their trading platform, and the traders can download those apps for their iOS or Android devices. By doing so, the investors will maximize their chances of making a profit, and the interface of BinaryCent's apps is user-friendly and convenient. The colors are bright and the traders will have no problems with placing the orders in a timely manner.
Pricing
Since BinaryCent is still an unregulated broker, they had to offer something enticing that would attract clients and make them want to invest their funds. For example, BinaryCents provides very low trade size of only 1 cent, which is a convenient element for beginners and low-ball traders. Affordable prices are extended over to the area of deposits and withdrawals, and BinaryCent does not charge a commission on these money transfers. However, a limited amount of asset classes could deter some investors from trading with BinaryCent, simply because 26 Forex pairs, four types of stocks, two categories of precious metals, and five classes of cryptocurrencies are not something we would call 'a vast array of trading instruments'.
Deposits & Withdrawals
BinaryCent has clearly put a lot of effort in providing their clients with a plethora of money-transfer options. For instance, you can deposit your funds via credit and debit cards, or by wire transfer, but there are also numerous e-wallets on your disposal, such as Neteller, PerfectMoney, WebMoney, QIWI, and so on. Furthermore, BinaryCent supports cryptocurrencies, which includes the likes of litecoin, bitcoin, and ethereum. The process of depositing and withdrawing your hard-earned money is convenient and efficient. However, BinaryCent has introduced a restriction on the minimum amount you can withdraw, and the limit is set at $50.
Customer Support
Professional and knowledgeable customer support is a must in today's trading world, and BinaryCent is a brokerage which provides high-quality service in this segment. Their multilingual customer support can be reached through various communication channels, such as live video chat, phone, e-mail, and a contact form. All in all, the traders can always come in contact with an operator since BinaryCents offers 24/7 availability.
Research & Education
When it comes to research and education, BinaryCent is a brokerage with a very limited offer. To be honest, their website does not provide educational materials whatsoever, and this can present a struggle for novice traders. On the other hand, the company policies are neatly laid out, and there is an FAQ section available for those clients who want to learn more about the functionality of the site or some similar issue.
Noteworthy Points
BinaryCent is a relatively new brokerage house, and they still need to go a long way before they can prove their worth to clients worldwide. The most prominent facts about this particular brokerage include the access to cryptocurrencies, Copy-trading, and a generous Welcome bonus. On the downside, BinaryCent is still not regulated by a reputable authority, and the brokerage offers a modest range of trading instruments, at least for now. Another element that we did not mention is the chance of participating in Weekly contests, which are automatic, and all registered clients can have the opportunity of winning the prizes and rewards.
Conclusion
With an elegant website and a generous bonus as an incentive, BinaryCent can attract lots of clients. However, this brokerage needs to obtain a high-profile seal of approval before it can become one of the best Forex brokers in the current market, and this company also needs to improve their offer in regards to asset classes. Once they do all this, BinaryCent could become a force to be reckon with.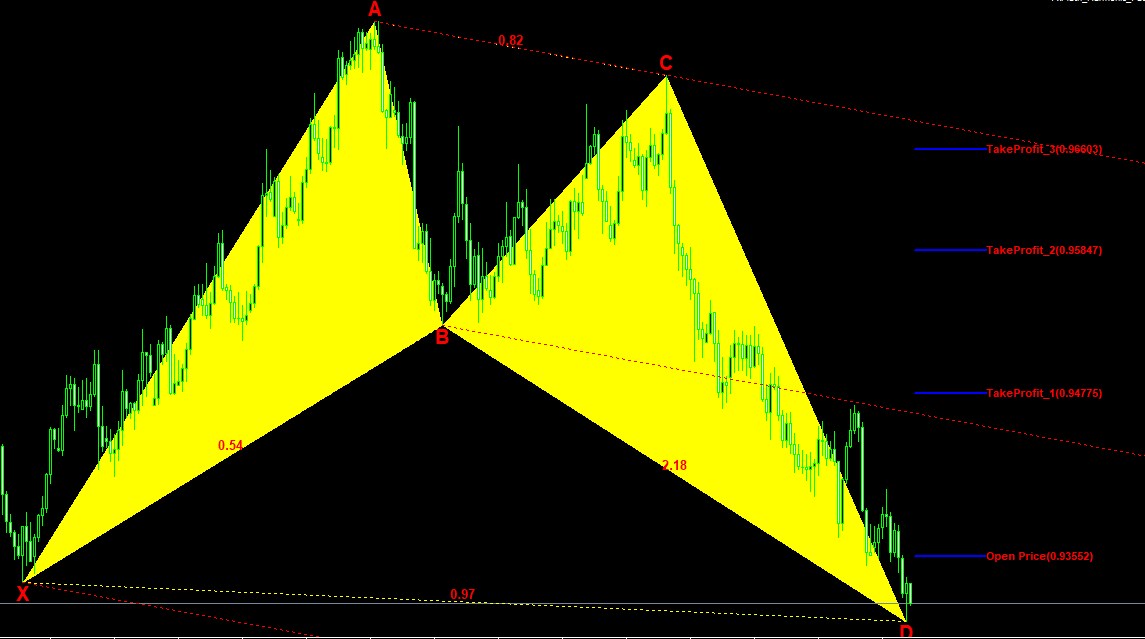 Comparison
Broker Comparison Maecenas porta rhoncus dui ut congue. Donec luctus non sem eu euismod. Ut rhoncus mauris non bibendum congue. Donec maximus ipsum a lectus sollicitudin.