Blue Trading
Blue Trading | Founded in Japan, 2012 | Regulated by N/A
Pros
Let a team of experts do the trading for you.
Over 10 strategies trading 3 types of assets.
View your account 24/7.
Cons
Unregulated.
Minimum account size of €3,000 is quite high.
Cannot fund with credit and debit cards.
Review
Introduction
Blue Trading is a company that offers managed trading accounts. The company was established in 2012 and is based in Tokyo, Japan. The company is not regulated by any major regulatory body.
The company has won several awards over the last few years. Blue Trading won the Forex Awards Best Managed Account award in 2017.
As Blue Trading only offers managed accounts, less information is required on the website. Nevertheless, the website is well laid out and available in multiple languages.
Trading Conditions
Blue Trading manages trading accounts on behalf of clients. The trading team uses over 10 trading strategies to identify high probability trades in the currency, cryptocurrency and commodity markets.
As such, most trading conditions applicable to forex brokers don't apply to Blue Trading's clients.
Blue Trading executes trades on client accounts using a proprietary platform. Clients can view their account and trades at any time via the website. Leverage is adjusted as each account grows to maximise profit potential.
There are no bonuses upon signing up, however there is an affiliate program which allows for sharing of revenue with clients who introduce new clients.
Clients have a choice of two types of accounts:
The Standard Account requires a minimum investment of €3,000 and charges a performance fee of 18% of profits.
The VIP Account requires a minimum investment of €12,500 and charges a performance fee of 12% of profits.
Clients pay no management fees, trading commissions or spreads. The performance fees are only payable on profits over and above the high-water mark, which is the highest level the account has reached.
The company does not transmit client statements to any tax authorities and tax liabilities are up to clients to settle within their own jurisdiction.
All accounts are valued in Euros.
Products
Blue Trading enters positions in liquid currency pairs, cryptocurrencies and selected commodities. The company does not disclose whether these positions are taken in the underlying asset market, or via CFDs or futures contracts. The company specifically avoids binary options.
Regulation
Blue Trading's address is listed as 6-2-30 Roppongi, Roppongi Hills Tower, Minato-ku, Tokyo, 100-0032, Japan.
The company is not regulated or licenced by any major regulatory bodies. The UK's FCA has issued a notice stating that Blue Trading is not authorised to operate in the UK. The Financial Commission also announced that it had expelled Blue Trading as a member.
These announcements seem to have more to do with the fact that Blue Trading manages accounts trading cryptocurrencies, rather than any particular dispute or complaint.

Blue Trading itself states that is unable to provide any services to residents/citizens of the United States, Japan, South Korea, Cuba, Iran, North Korea, Libya, Somalia, Syria, Sudan, Myanmar and Yemen.
Blue Trading has signed a statement of commitment with the Global Foreign Exchange Committee and received a certificate of compliance from the International Financial Market Relations Regulation Center (IFMRRC). The company is also a signatory with the International Decentralized Association of Cryptocurrency and Blockchain (IDACB)
Platforms
Blue Trading allows its clients to view all the details of their account via the website. This is done by accessing the API of the trading system used by the trading team. Clients can view their account balance, performance, current positions and trade history in real time 24/7.
The traders only have access to the master trading console and do not have access to client funds. The master trading console allows the traders to access several liquidity providers and execute trades in seconds. This is very important in the cryptocurrency market where liquidity is fragmented.
Blue Trading does not offer clients access to their account via MetaTrader platforms.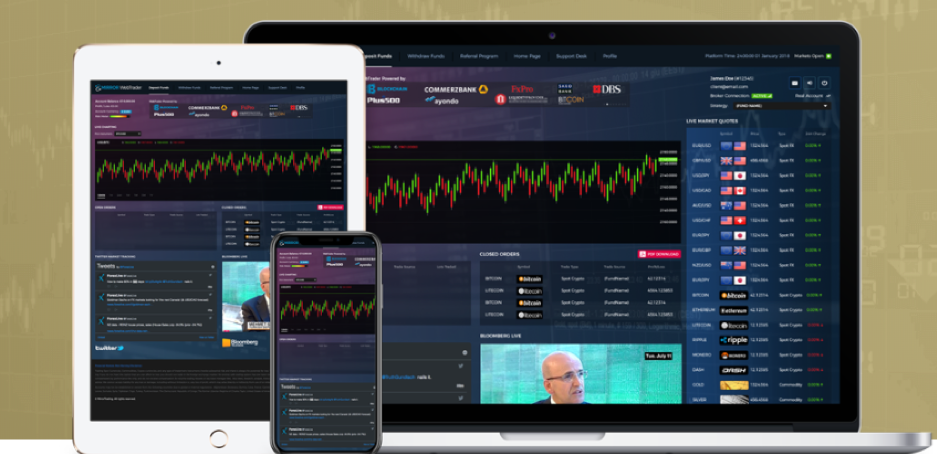 Mobile Trading
The website is mobile friendly, and clients can view their trading accounts by logging into the website from any mobile device.
Pricing
As mentioned, clients do not pay commission or spreads on any trades. There is also no account management fee or any other admin fees, however performance fees are payable.
For Standard accounts, the performance fee is 18% of profits above net new highs. That means that if an account has a profit of €1,000 in in a month, a fee of €180 will be deducted from the account. If the account is down the following month, no fee will be deducted until the previous highwater mark has been reached. Performance fees are deducted on the 10th of each month based on the previous month's results. For VIP accounts, the performance fee is 12%.
Deposits & Withdrawals
Clients have to register an account before they can deposit funds. Certain documents are also required for KYC (know your customer) purposes before an account can be funded.
Blue Trading recommends that clients deposit funds using a bank wire transfer rather than paying by credit card due to the high fees charged by credit card companies. Accounts can also be funded using Bitcoin.
Withdrawals are available by wire transfer and Bitcoin. The company gives no specific guidelines on how long withdrawals take, but we did find some complaints online regarding slow withdrawal periods.
Customer Support
Clients can contact support by email or phone. The support desk is open 24 hours a day from Monday to Friday. Email responses require up to one working day.
Local phone numbers are available in Australia, Germany, Hong Kong, Indonesia, Ireland, Italy, Malaysia, Saudi Arabia, Singapore, South Africa, Switzerland and the UAE. There are also general numbers available for Europe and Asia.
Representatives of Blue Trading can meet with clients in Japan, Ireland, Russia, Switzerland and Monaco.
The website is available in as many as 80 languages.
We did find a few complaints online regarding slow response times from the support desk.
Research & Education
Because Blue Trading is not a broker and no trades are executed by clients, there are no educational resources available. There is however some mention of an annual meetup in Fiji where some trading strategies are taught.
Noteworthy Points
Blue Trading has an impressive track record. The fund recorded gains of 590.9% in 2016 and 870% in 2017. As of October 2018, the fund was up 190% for the year. The worst month recorded was -10.31% and the largest drawdown was 14.2%. A drawdown is a decline from a highwater mark.
These results are obtained by trading 10 different strategies simultaneously. By trading multiple strategies on different instruments and with different timeframes, the volatility of the overall account can be reduced.
These results can be partially verified on myfxbook and FXSTAT, although cryptocurrency trades are not included.
According to the website Blue Trading has €36,000,000 under management.
Conclusion
Blue Trading is very different from traditional forex brokers in that all trading is done on behalf of the client. This is especially relevant to new traders who are not ready to begin trading for themselves yet, and those who do not have time to trade. In addition, the results are very impressive.
The main drawback is the fact that the company is at this stage unregulated. This doesn't necessarily mean the broker must be avoided, but potential clients should be aware that they may not be protected by deposit insurance.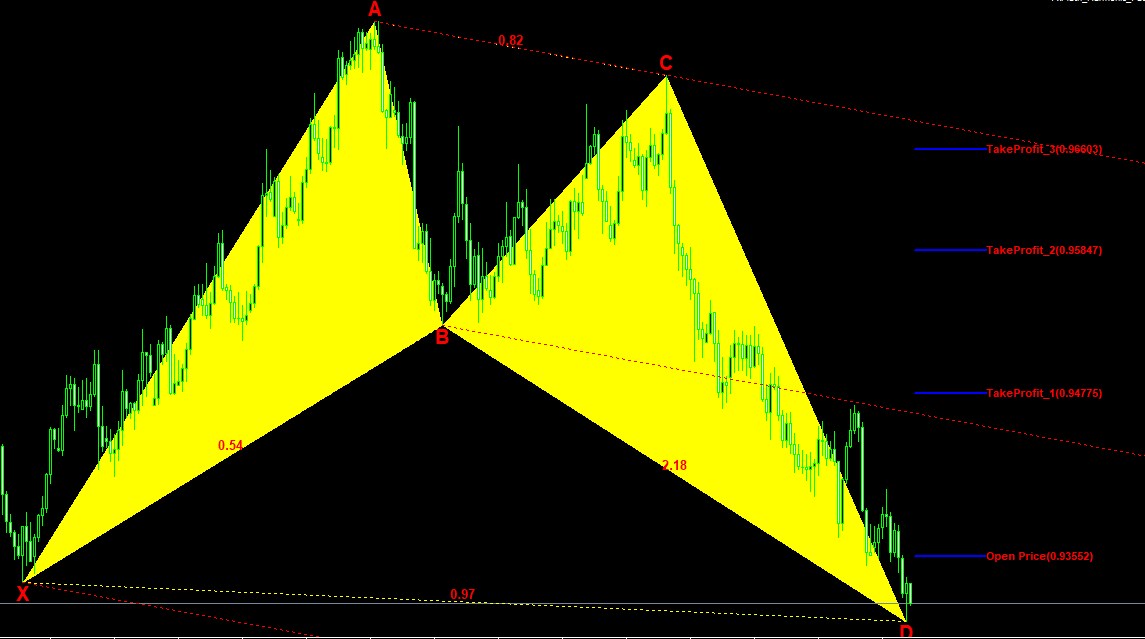 Comparison
Broker Comparison Maecenas porta rhoncus dui ut congue. Donec luctus non sem eu euismod. Ut rhoncus mauris non bibendum congue. Donec maximus ipsum a lectus sollicitudin.