Coinbase
Broker
ForexBroker
0
5
3.7

Pros
One of the industry leaders
Very easy to use platform
Great mobile offering
Cons
Non-competitive pricing
Lack of payment methods
Only five cryptocurrencies
Review
Introduction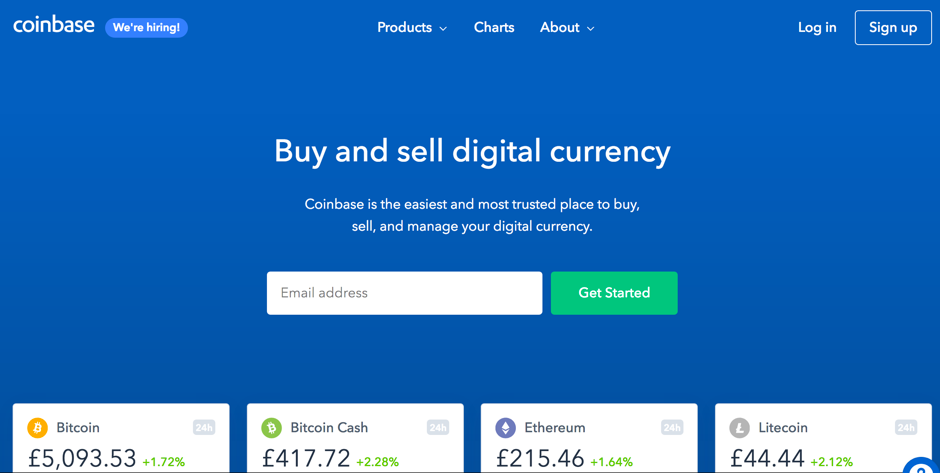 Coinbase was founded in 2012 in San Francisco, United States. They are a broker for notable cryptocurrencies Bitcoin, Bitcoin Cash, Litecoin, Ethereum and Ethereum Classic. They offer popular fiat to cryptocurrency services and they are also a facilitator of Bitcoin storage and transactions.
They are one of the most popular brokers in the space and they are currently licensed in 38 different states. They also have the relevant registration for being a Money Services Business as part of the FinCEN. Currently there is no requirement for them to be licensed anywhere internationally as they are solely focusing on digital currencies.

There are more than a dozen different languages supported with Coinbase. The platform as a whole is very clean and easy to use, it is ideal for beginners in the space.
Founded in 2012 in San Francisco
Offers five different cryptocurrencies
Very easy to use platform
Trading Conditions
There's no doubt that Coinbase is a huge and well respected exchange. To date they have exchanged $150b and counting, they are currently supported in 32 countries and have served 20M+ clients. As such they are in a position to offer good trading conditions that are competitive within the market. For the asset management products, they offer no performance fees and only 1% annual management fee. Minimum investment in this product is $250,000.
Meanwhile the trading platform has the following fee structure. From 0-$10m the taker fee is 0.30% which goes down to 0.10% for over $100m volume. The maker fee is 0 at all levels.
Coinbase also offers a Prime account for institutional traders, where fees are the same as for the regular accounts eg. no maker fees and 0.10% to 0.30% taker fees.
In the past, there had been significant issues with the speed of transactions on Coinbase as a result of widespread network congestion.
This was not the fault of Coinbase, it was to do with the scalability issues that have plagued Bitcoin and Ethereum, which are the two cryptocurrencies which make up the vast majority of transactions on the platform.
Thanks to the implementation of SegWit technology by Coinbase, these issues have been significantly minimized and transaction speeds are a lot better than their previous form.
There is no leverage offered as part of Coinbase and there are no bonuses on offer currently. There are two different types of accounts, with the standard option being best suited for beginners.
Significant network congestion has been largely resolved
No leverage on offer
Two account types
Products
With Coinbase, you can deal with Ethereum, Bitcoin, Bitcoin Cash, Ethereum Classic and Litecoin.

This is of course is a lot more limited than many of their competitors who have dozens of different cryptocurrencies available for you to trade. They cater for 28 different fiat currencies currently and they only deal with cryptocurrencies, no other investment types
5 cryptocurrencies catered for
28 different fiat currencies available
Regulation
They are one of the most popular brokers in the space and they are currently licensed in 38 different states in the US. They also have the relevant registration for being a Money Services Business as part of the FinCEN. Currently there is no requirement for them to be licensed anywhere internationally as they are solely focusing on digital currencies.
Platforms
There are two main ways in which traders can use the Coinbase platform. The web portal platform is focused on investors and the Coinbase Pro dashboard is for those who are looking to trade.
As the name suggests, Coinbase Pro is better suited to more experienced trader as there are more options available to them, such as entry limits and entry stops.
There is more depth to the Pro platform, and you will be able to look at details such as liquidity and price in much greater detail. The basic account is ideal for beginners as they get to grips with the scene and it is ideal for passive or even active traders.
There are a few more indicators and tools available as part of the pro account. You will have lower trading costs overall with the per account, as well as being able to tweak the types of orders you have open to you, which makes it the superior option for those who will be actively trading.
Two different account types
Standard dashboard suitable for beginners and passive traders
Pro version offers better pricing and more analysis tools
Mobile Trading
There is a dedicated Coinbase app that is available on the iOS store and the Android Store. It has even reached the number one spot in the rankings in the iOS store at the height of Bitcoin mania at the tail end of 2017.
It is an easy to use app that allows traders to quickly buy and sell cryptocurrencies at their whim. The entire app is very minimalist and there are not too many additional features to it as a result.
The charting portion of the app isn't great as you cannot use any tools for drawing or making comments, as well as to being able to zoom in. You are able to set alerts inside of the app, which is a useful thing.
Dedicated Coinbase app
Very minimalist in design and use
Pricing
When you look at pricing on a platform such as Coinbase, you need to consider two predominant parts of it, which are the conversion fee and then the exchange rate.
Trading fees related to the exchange rate will be the bid/ask spreads when you make a purchase or sell your position. Conversion fees will be either the percentage fee (of the size of the trade) or another laid out minimum fee – whichever is the larger number.
Coinbase uses their Institutional platform in order to calculate the bid/ask spreads and they add on another 50 basis points to this figure in case an external liquidity provider is setting this price. The fee will always be clearly displayed when you are making a trade.
With the likes of Bitcoin there is a transaction fee that has to be paid to the miner, which is calculated depending on the network activity at the time of the trade. Overall, Coinbase is not very competitive in terms of their fees when compared to their competitors.
Deposits & Withdrawals
The payments methods at Coinbase are dependent on what region you are based in. With Europe for example, you can choose from debit card deposits or SEPA bank transfers.
They used to have the ability to deposit via credit cards but they ended up getting rid of this option due to a lot of people getting themselves into deep trouble.
It generally takes 1-3 working days for your funds to reach your Coinbase account. Bank transfer withdrawals will usually take 1-2 working days to be processed.
Your main banking options are SEPA transfer or debit card if you are in the European Union
Generally decent processing times
Customer Support
There is a comprehensive FAQ section on the Coinbase website which will answer a lot of questions that a person may have.
Failing that, you can give them a call or send them an email, but response times tend to be slow as traditionally since cryptocurrency investing took off, Coinbase have been struggling to keep up with their growing user base and their various demands.
Only options are telephone or email
Research & Education
Coinbase does not really have much of an offering when it comes to either research or education. They are a broker that is very straightforward in their approach and they try not to get side-tracked with unnecessary features.
They do have useful guides that can help walk people through step by step the process of buying digital currencies for the first time, but they have limited resources beyond these guides.
Little to no research or educational offering
Noteworthy Points
Coinbase is very particular when it comes to their security and they are very insistent on their users enacting two step authentications to try and keep their accounts safe. Many digital currency brokers have been the target for hacks in the past, with vulnerable user accounts often being exploited and drained of funds.
They are one of the leaders in the space at the moment and they are constantly looking to push the boundaries in terms of how they can help their users in the easiest way possible. They have many projects in the works for the future and they are certainly a broker that you need to keep an eye on.
Conclusion
Coinbase is not a leader in their niche by accident. Their platforms are very minimalist and easy to use. What you see is what you get and you won't be hit with any unexpected fees or charges.
While they have a simple offering of five different digital currencies, they are one of the most popular options for fiat to cryptocurrency traders in the world.
Their customer support is lacking and the lack of solid licenses may be off-putting for many, but that is part and parcel of brokers which are solely focused on digital currencies.
They may not have the most competitive prices, but they certainly know how to deliver on the needs of their users.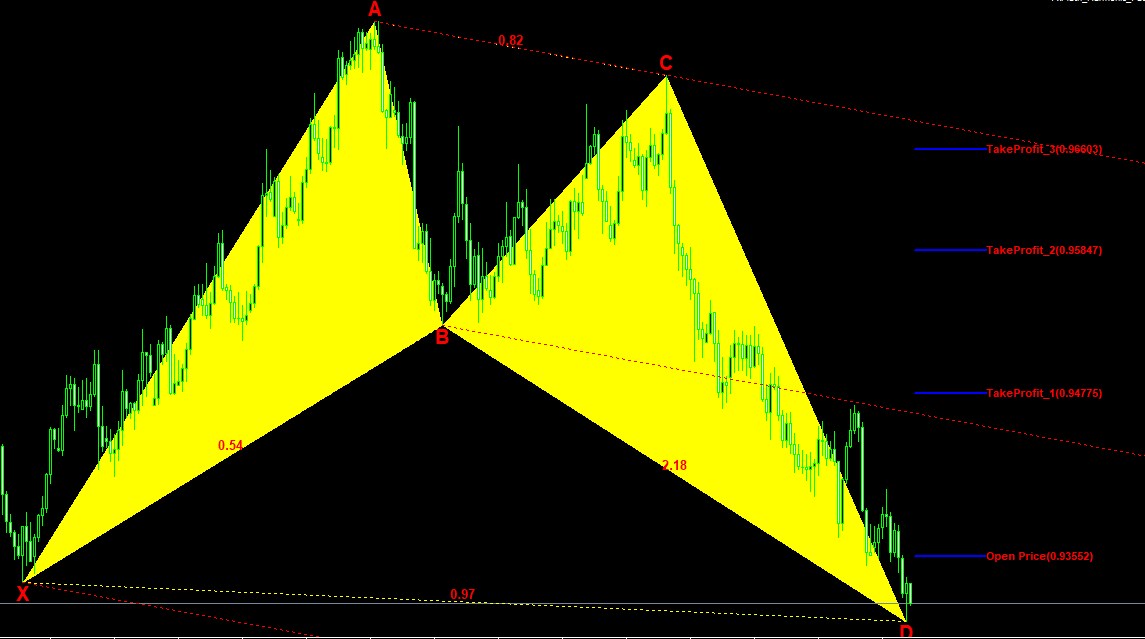 Comparison
Broker Comparison Maecenas porta rhoncus dui ut congue. Donec luctus non sem eu euismod. Ut rhoncus mauris non bibendum congue. Donec maximus ipsum a lectus sollicitudin.