Forex Club
Forex Club | Founded in Cyprus, 2017 | Regulated by CBR and CySEC
Pros
Plenty of trading platforms
Competitive variable spreads
Low minimum deposit
Cons
Fixed spreads are high
Somewhat limited offering
Withdrawal Options
Wire transfer
Credit and debit cards
Certain e-wallets
Local options
Review
Introduction
Forex Club has been around since 1997 when it was started in Russia. In recent years, they have been expanding their operations globally, into the likes of Europe and Latin America. Currently, they have clients originating from 120 different countries and they currently employ more than 700 people.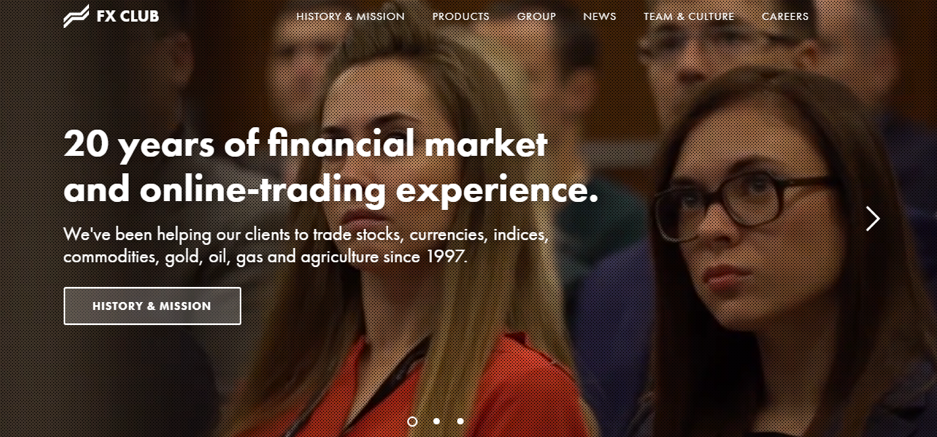 There are a number of entities that make up this brand and they are regulated in different jurisdictions, such as Cyprus, Russia and Belarus. As they are focusing on reaching as wide ranging of an audience as possible, their websites and platforms are available in a variety of different languages.
Trading Conditions
As there is no minimum requirement, you can make trades that are sized as small as $1. They also have varying levels of leverage depending on the situation of the specific client. This rises to as high as 1:500, which is somewhat of an industry standard on the higher levels. There are currently five different types of accounts you can choose from depending on your needs. These range from Silver to Exclusive.
Products
There are many different instruments available to you as part of the Forex Club offering. This includes indices, stocks, metals, commodities, gas, oil and stocks.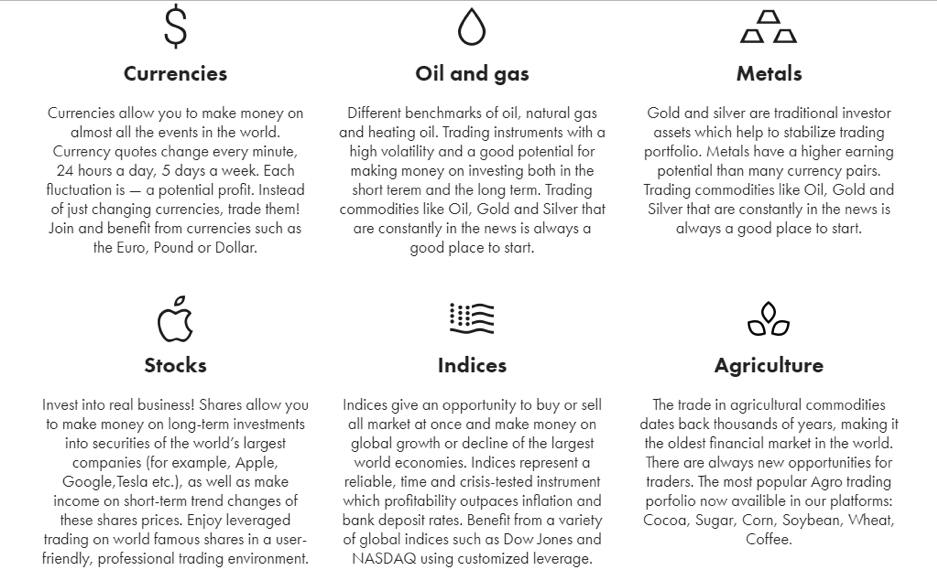 In total, there are almost 50 different currency pairs you can trade, as well as more than 130 CFDs. They do not offer any ETFs but they do have cryptocurrency CFDs on offer.
Regulation
There are a number of different entities that fall under the Forex Club brand and therefore these have different regulators. Forex Club Limited is regulated by the Central Bank of Russia, the Financial Company Forex Club Belarus Limited is regulated by the National Bank of the Republic of Belarus and the Forex Indications Investments Limited is regulated by the Cyprus Securities and Exchange Commission. This showcases the deep levels of regulations their operations are subject to, which is a relief for a lot of traders. They are also part of a couple of different self-regulation groups.
Platforms
You are still able to use the industry wide MetaTrader 4 trading platform through some of their entities, but not through the CySEC brand. They also have a trading platform called Rumus on offer that has fixed spread pricing, which is different to the variable spreads seen with a lot of the Forex Club's competitors.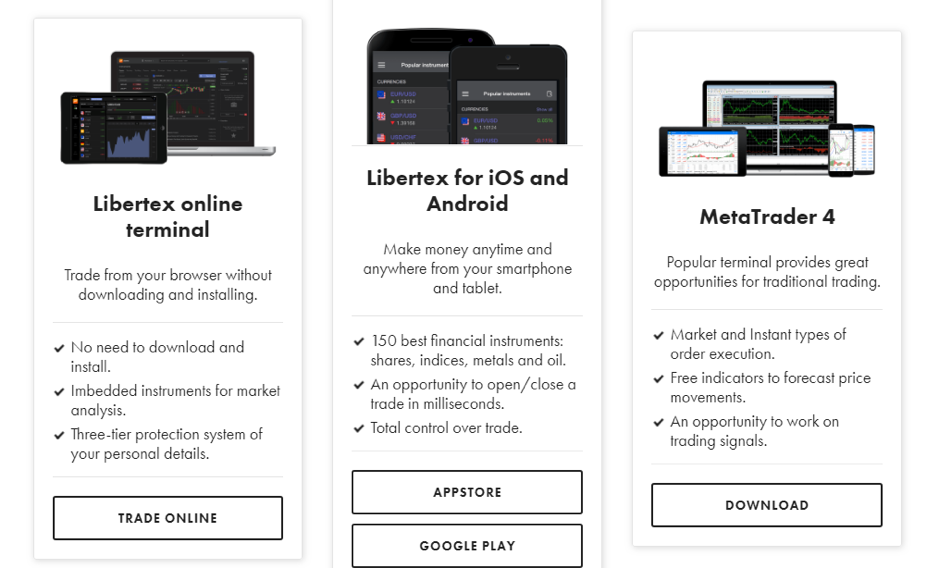 The most commonly used trading platform is called Livertex. It was built with HTML5 which lends itself to a very smooth interface that is extremely responsive. Charting is very easy to do with this platform, but they do not have too many additional tools and features that a lot of more experienced traders may prefer.
Mobile Trading
There is a variety of different mobile offering also available to users of one of the Forex Club's brokerage entities. This includes the MetaTrader 4 mobile app and the Libertex app which are both available to be used through an iOS or Android device. They also offer an app called StartFX to their existing customers. The Libertex mobile app is very responsive but there are no charting tools or technical indicators you can use. It is very straightforward and is an easy app to manage no matter what your goal may be.
Pricing
Your costs will vary depending on the type of trading platform you are using with the Forex Club. With their Rumus offering, you will be dealing with fixed spreads, whereas you have variable spreads through the MetaTrader 4 platform.
Some of their entities have the commission free MetaTrader 4 Instant platform, as well as the MetaTrader 4 Market option that has lower spreads in exchange for commission per trade. There are also perks to the fee structure depending on the type of account you have with the Forex Club. As the bid/ask spreads are hidden, it is hard to pinpoint an average all-in cost at this moment in time.
Deposits & Withdrawals
When using Forex Club entities, there are a number of different ways you can make deposits or withdrawals. These include the popular credit and debit cards such as MasterCard and Visa, bank transfer and e-wallets such as Skrill and WebMoney.
There is a 3.5% commission charge on the use of bank cards and these deposits could take up to 2 working days in order to process. To withdraw funds, you can only us a bank wire transfer. There is a $12 commission charged each time and this will take between two and five workings days to process.
Customer Support
The customer support team at Forex Club is available to you around the clock if you have an issue or a question that needs to be addressed. You can do so through the live chat feature that is on their website, you can ring them by telephone or you can send them an email.
There are different phone numbers depending on where in the world you are ringing from. Generally, their customer support team gets the job done without paying as much attention to detail as other customer support teams in the sector may be doing.
Research & Education
There are daily updates to the Forex Club blog through their team of analysts which looks at both fundamental and technical analysis to come to their conclusions. The also look at content from 3rd parties to help come up with their conclusions. They use the video content and headlines stream from Trading Central and there are numerous technical analysis tools that are part of the entities' respective offerings.
In terms of their education centre, they have a video program for those who are beginning out with trading. There are no webinars or seminars that regularly take place however and more experienced traders do not have any content that will help them to upskill.
Noteworthy Points
As a result of their deep regulatory standing across the world, the Forex Club generally have a good reputation in the sector. They also have an offering that is very clear and easy to use, which helps beginner traders when they are starting off.

Due to their international presence, it is only natural that they cater to a long list of different languages. In terms of awards, the Forex Club have won many over the years. Some of the standout awards they have received were the Best Trading Application award in 2016 by the Global Banking and Finance Review and being the Broker of the Year in 2016.
Conclusion
Overall, the Forex Club has a solid offering, if not being a bit all over the place due to their various entities. They generally have a solid offering of investments, but it could be better if more instruments such as ETFs were introduced.
Their costs vary depending on the platform you are using, but generally they seem to be competitive. Their banking options are somewhat limited and there is a significant fee when depositing using cards. They do have a great reputation thanks to being so tightly regulated and this means that their clients have a lot of trust in the business.
Overall, this is a solid offering for someone who is looking for a general broker that ticks a lot of boxes rather than specialising in just a handful.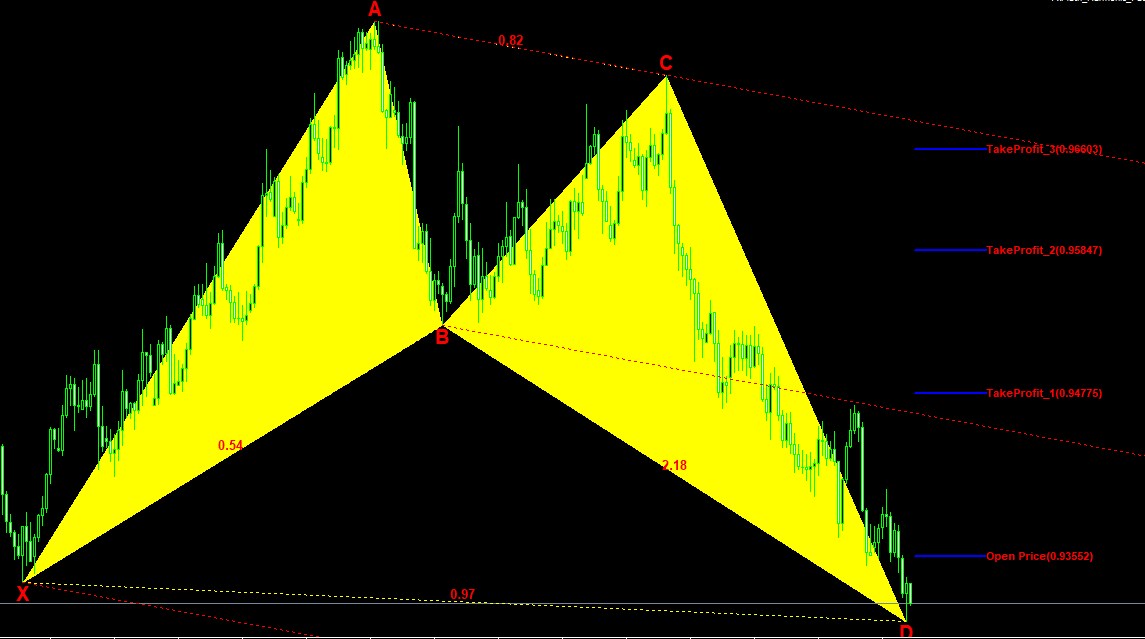 Comparison
Broker Comparison Maecenas porta rhoncus dui ut congue. Donec luctus non sem eu euismod. Ut rhoncus mauris non bibendum congue. Donec maximus ipsum a lectus sollicitudin.