FP Markets
FP Markets | Founded in Australia, 2005 | Regulated by ASIC
Pros
Quality customer support team
Very good education offering
Massive array of tradeable instruments
Cons
Fees on deposits and withdrawals to IRESS
Withdrawal Options
Wire transfer
Credit and Debit cards
Certain e-wallets
Review
Introduction
FP Markets has been around since 2005 when they were founded in Australia. They are a CFD and forex broker that is owned by First Prudential Markets Pty Limited. Their headquarters are in Sydney and they have been offering online financial trading for the past 14 years.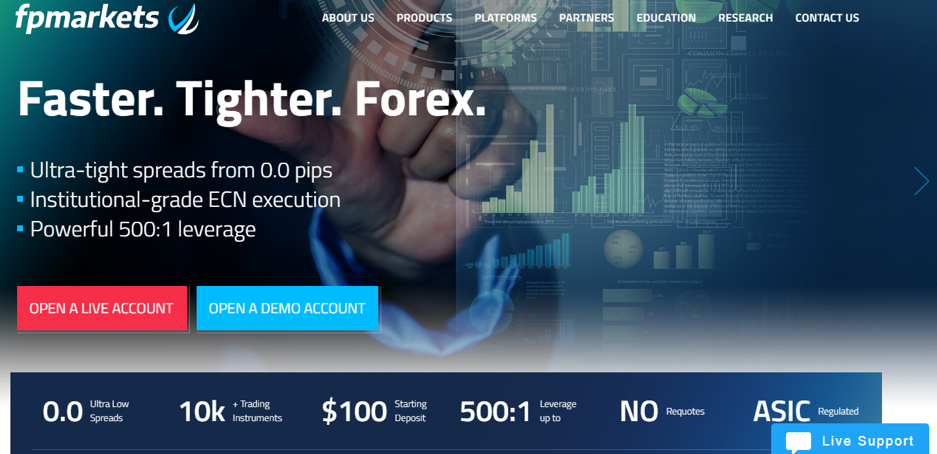 They are regulated by the Australian Investments and Securities Commission (ASIC). This is one of the best respected authorities in the world. They have been on the receiving end of many awards over the years and their platform is very easy to use.
Trading Conditions
FP Markets is well-respected and they are one of the most reliable brokers in the space today. This has been shown time and time again over the past 14 years. They are completely transparent and they segregate the customer funds away in a different account to their operational funds.
They have a number of different account types depending on your needs, such as a standard forex account, an ECN raw account, a CFD trading account, a professional account, platinum account, premier account and share trading account. If you need to do so, you are able to put in a request for a special borrow for a particular stock if you get in touch with the customer support team.
Products
FP Markets is the leading online brokerage of its kind in Australia and this is reflected in their offering of investments. They provide you with access to 8 different global exchanges. You can get all types of ASX shares in the form of CFDs and you are able to short as many as 300 different CFDs.
They have over 600 other CFDs you can trade that have a max margin of 50%. You can get access to 355 share CFDs that are trading with less than 20% margin. In all, there are more than 10,000 different financial products for you to choose from, ranging from indices, equities and commodities. All prices are transparent and have fast execution rates.
Regulation
FP Markets is well-regulated as their operations are overseen by ASIC. ASIC is well regarded across the world and they are very diligent when it comes to their monitoring and supervision of those under their regulationi. They deal out hefty sanctions for those companies that are not complying with their standards.
Therefore, FP Markets is always kept on their toes and have their operations above board. All of the trader funds are kept safe in their own account with a tier one bank. The accounts for the broker are audited annually by the leading firm in the country, BDO Australia. They meet all of the appropriate compliance checks and balances.
Platforms
You can get access to the industry standard MetaTrader 4 platform through FP Markets and they recently added the subsequent versions of this software- MetaTrader 5. They also have a trading platform called IRESS. This is a unique type of software that is very powerful.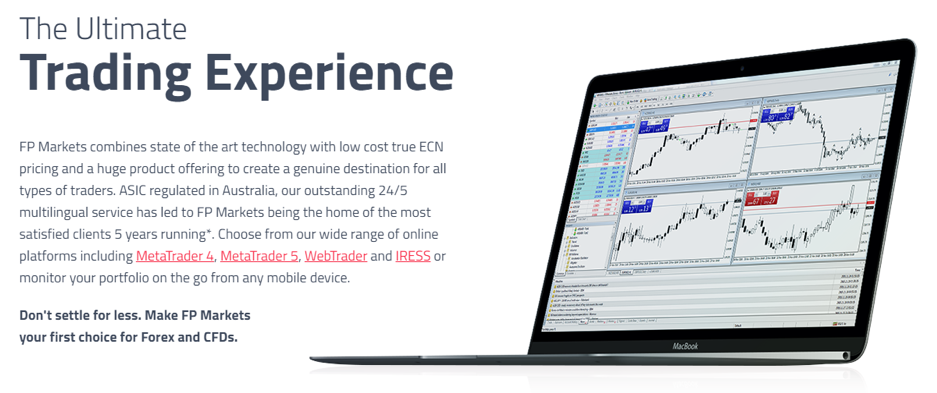 It was only launched at the start of 2017 and it is a direct replacement for their previous software that was known as Iresstrader. This new platform runs on HTML 5 technology, which makes it a lot more responsive to trades. There are many great tools and indicators for the trading experience and it is highly customizable.
Mobile Trading
As time goes on, more and more people like to use mobile trading apps to do their business. FP Markets offers MetaTrader 4 and the IRESS trading platforms as mobile apps for both Android and iOS apps.
These contain a lot of the same features that are seen with their desktop versions and have been optimised for mobile devices. Naturally, there is not as many options for analysis or charting options on the mobile version, but it certainly does the job for what you need it for.
Pricing
The fees and commission at FP Markets changes depending on what type of account you are signed up to. It also is dependent on the type of asset that you are trading. For example, for a non-leveraged CFD share you will be paying a 0.8% commission and 0.11% for the purchase of a new share.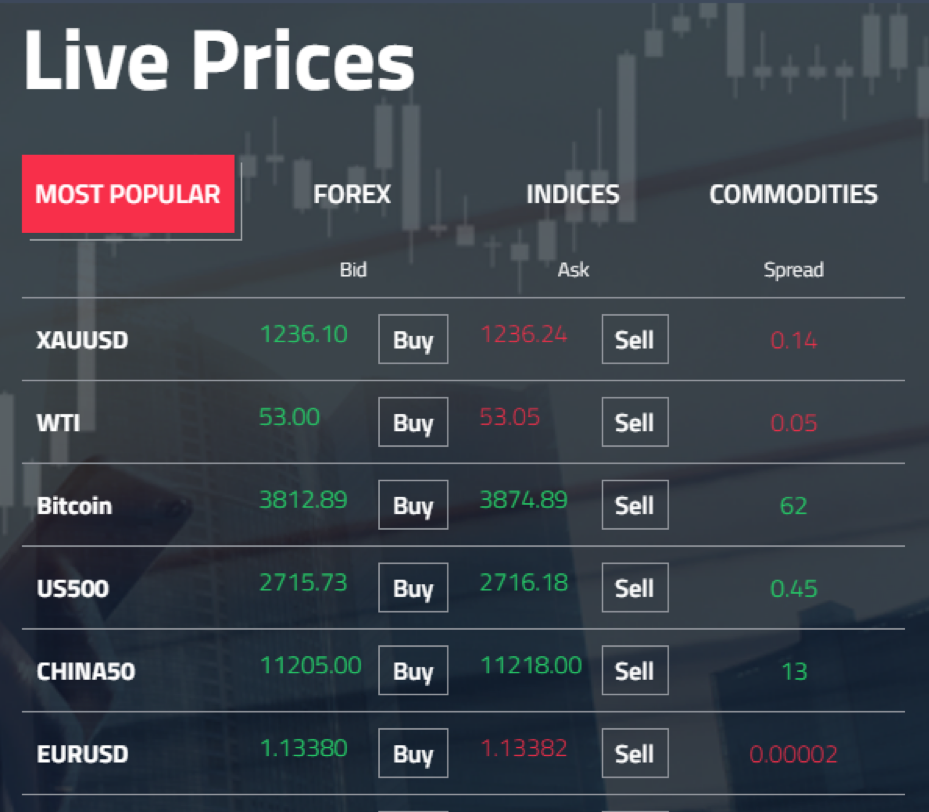 There are zero pip minimum commissions for forex and the average spreads are very low. For example, the average spread for EUR/USD is 0.00003. Commission on forex trades do go as high as 1 pip for standard accounts.
Deposits & Withdrawals
You can make deposits to your FP Markets account in a variety of ways. If you are using a credit card, there is no transaction fee for depositing to a MetaTrader account, but there is a 3.18% fee for most currencies if you are using the Iress platform. There is no fee for your very first deposit.
You can also make bank transfers and there may be fees that your bank charges you for making such transactions. There is also a number of different e-wallets for you to choose from, such as Skrill, BPAY and PaySEC. Generally, you will not be paying fees to MetaTrader account, but the e-wallet fees to the Iress platform will range usually from 3-4%.
A withdrawal will normally take about two working days, but in some cases it can take as long as five working days. There is a 1.8% credit card fee for withdraws and a $20 fee for bank transfer withdrawals.
Customer Support
There are four main different types of options if you need to get in touch with a member of the FP Market customer support team. You can choose from telephone, live chat, social media and email. There are many different languages that they cater for, such as English, German, Arabic, Spanish, French, Portuguese, Indonesian, French, Malaysian, Thai, Korean and Chinese.
If you are giving them a telephone call or sending them an email, there are different numbers and addresses depending on where you are in the world.
Research & Education
There is a very comprehensive education offering at FP Markets. They have a trading course and many different video tutorials covering topics for beginners and advanced traders alike. They have sections for all levels of experience and they also have a number of eBooks on offer.
In terms of research, they also have a comprehensive offering. There are daily market reports from the FP Markets analysts, as well as more long term analysis of the markets. They have a section for market news and they also look ahead to upcoming events and identify what sort of effect they may have on the markets. Finally, they have regular webinars with guests talking about the latest goings on.
Noteworthy Points
FP Markets has one of the best designed and comprehensive websites in the broker space. They have everything you could ever need and it is extremely well planned so you can navigate with ease.

They also have been on the receiving end of many awards over the years. This includes winning the Most Satisfied Traders award six times, winning the Best Trade Execution award four times and being a winner of the Best Customer Service in the industry. This showcase how much a sterling reputation they have in the brokerage space.
Conclusion
As you can, FP Markets is extremely well-regulated and look after the needs of their clients no matter what they may be. They have an extensive array of investment products for you to trade, as well as many different trading platforms to choose from.
One of the only drawbacks to their offering is the charges they have on deposits and withdrawals when using their Iress platform. Otherwise they have a quality customer support team, competitive price and a great reputation in the sector for serving the needs of their customers.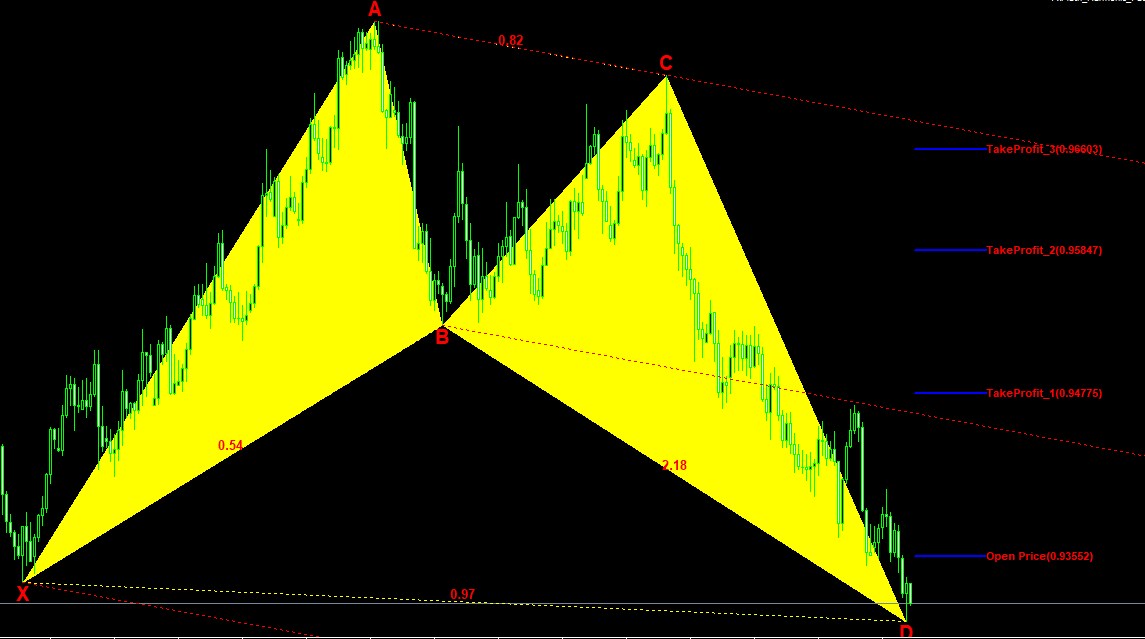 Comparison
Broker Comparison Maecenas porta rhoncus dui ut congue. Donec luctus non sem eu euismod. Ut rhoncus mauris non bibendum congue. Donec maximus ipsum a lectus sollicitudin.