KVB Kunlun
KVB Kunlun | Founded in Hong Kong, 2018 | Regulated by SFC, ASIC, CBIRC, and FMA
Pros
Highly regulated.
Provides a wide range of services including wealth management.
Listed on the Hong Kong stock exchange.
Cons
Only one account type for forex traders.
Limited educational resources and tools.
Provides low leverage.
Withdrawal Options
FINTRAC (Canada)
Credit/Debit card
Wire transfer
WebMoney
Neteller
Review
Introduction
Founded in 2001, KVB Kunlun is a subsidiary of the Hong Kong-based KVB Kunlun Financial Group. The broker operates internationally, with offices in Toronto CA, Auckland, Melbourne, and Sydney.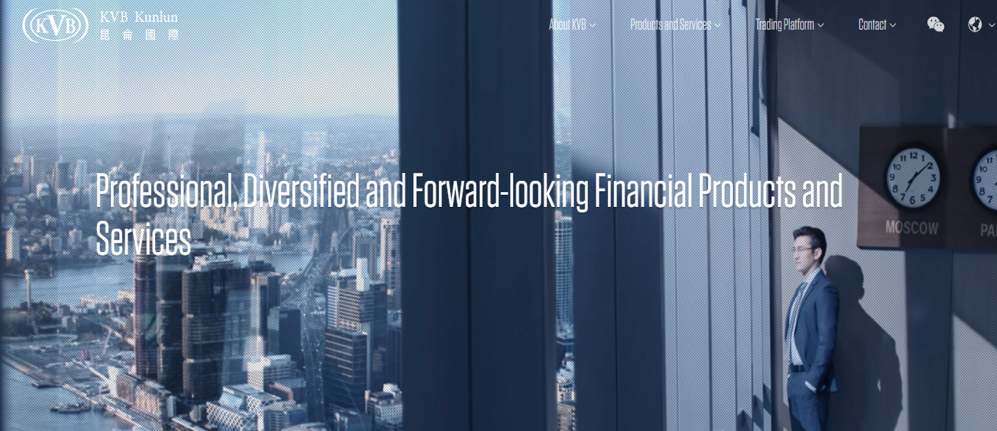 KVB Kunlun offers a wide range of products to include over 30 currency pairs, CFDs, precious metals, and several global stock indices. The broker is regulated by over five oversight bodies to include SFC, ASIC, FMA (New Zealand), MSB (Canada), and CRBC.
With the tight regulation, customers have an assurance that their deposit is fully protected. Also, the fact that KVB Kunlun is publicly traded makes it more trustworthy given the level of transparency expected from listed companies.
While KVB Kunlun forex has not won any individual category best in class awards, the company has received the 'Best Backup & Disaster Recovery Project' award by Cloud Excellence.
From our analysis, we find KVB Kunlun Forex to have a positive online users' sentiment on areas such as trading platforms, ease of use and customer service.
Operates internationally.
Offers a wide range of products.
Regulated by over five oversight bodies.
No best in class awards.
Trading Conditions
KVB Kunlun offers three types of accounts namely Standard, Premium Standard, and CounterStar. A demo account is also available. The minimum deposit for the standard account is $100 while that for premium standard and CounterStar is $4000 and $12000 respectively. This means that their minimum deposit requirements are higher than most brokers in their category.
When it comes to maximum leverage, this broker offers 1:200 which low when compared to the industry average. While low leverage is good for new traders, it is somehow limiting to experienced traders.
All the three types of accounts are equipped with two trading platforms namely ForexStar and MetaTrader 4. For the record, ForexStar is similar to MT4 only that it is customized to match their brand.
KVB Kunlun offers variable spreads with a minimum of 2.8 pips for the standard account, 1.8 pips for the premium standard account and 0.8 pips for the CounterStar account. When compared to the industry average, these spreads are higher meaning that this is an expensive broker.
This broker also adopts the STP model where brokerage fee is included in the spread, which explains why their spreads are a bit wider than the average. The STP approach is better than the market maker model given that it eliminates the conflict of interest that comes with profiting from taking the opposite direction from a clients' trade.
Three types of accounts (Standard, Premium Standard, and CounterStar)
Demo account available.
Leverage of 1:200
Minimum deposit is $100 (standard account)
Variable spreads starting from 0.8 pips.
Products
KVB Kunlun offers a wide range of products to include forex, precious metals, Index CFDs and commodities. For Forex trading, the broker provides more than that currency pairs with a minimum tradable size of 0.01 lots.
The precious metals offered include gold and silver while popular commodities include crude oil and rubber.
Forex.
Precious metals.
Index CFDs.
Commodities.
Regulation
KVB Kunlun is highly regulated by oversight bodies internationally and in all its key areas of operations.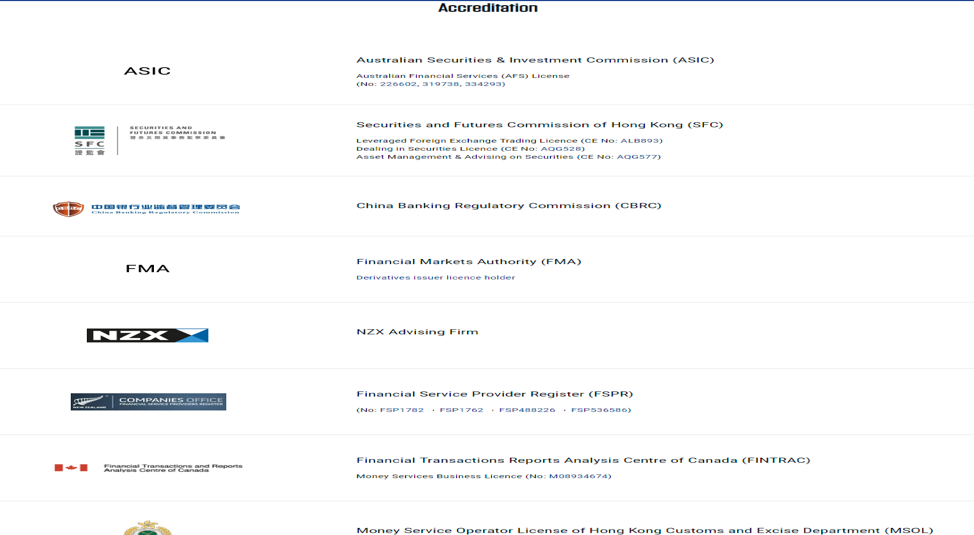 The regulators include the Securities and Futures Commission of Hong Kong, Australian Securities & Investment Commission, China Banking and Regulatory Commission, and Financial Transactions and Reports Analysis Centre of Canada (FINTRAC) among others.
With this level of regulation, KVB Kunlun customers are assured of their deposit protection, and the firm commits to observe the rule of law regarding activities such as money laundering.
Even better, KVB Kunlun is publicly listed in Hong Kong and is therefore required to maintain transparency regarding all its operations.
Regulated by over five oversight bodies.
Publicly traded in Hong Kong.
Platforms
As mentioned earlier, KVB Kunlun offers two types of trading platforms namely ForexStar and the MT4.
ForexStar has all the features of the MT4 only that it is customized to match KVB brand. MT4 is currently the best trading platform for both beginners and experienced traders.
Both platforms boast of a user-friendly interface, multiple technical analysis indicators, risk management functions, currency pairs charting tools and real-time account information feature.
KVB Kunlun trading platforms are available in multiple languages including English and Chinese.
ForexStar & MT4 platforms.
User-friendly interface.
Available in English and Chinese.
Mobile Trading
KVB Kunlun offers mobile trading platforms to include an android and iOS APP. Their web-based platform is also mobile friendly.
Both the Android and iOS apps are branded as ForexStar and can be downloaded from Play store and Apple iTunes Store respectively. The mobile platforms can be used to trade both Forex and CFDs and usually come with charting tools and trading alerts.
Android & iOS apps available.
Mobile trading tools are for both Forex and CFDs.
Pricing
As mentioned earlier, KVB Kunlun adopts the STP model for both Forex and CFD trading. With STP, the broker makes money by including a commission in the spreads offered. This explains why KVB has wider spreads than most brokers of the same category.
While this broker does not publish average spreads for forex, it does indicate the lowest spreads with the EUR/USD pair standing at 1.30 as of 29th November 29, 2018. KVB reserves the rights to change the target spread and margin requirement depending on market conditions.
Deposits & Withdrawals
KVB only accepts Bank Wire transfer as a deposit and withdrawal method. The banks involved include Commonwealth Bank of Australia, Bank of China in Hong Kong, and ANZ bank of New Zealand. The deposit currencies include USD, AUD, NZD, and JPY.
When it comes to transaction fees, KVB Kunlun does not charge any. However, intermediary bank or beneficiary bank fees may apply.
Customer Support
KVB Kunlun offers multiple lines of communication 24 hours a day, seven days a week. Customers can reach them through email, live chat on their website, fax, and phone calls.
Messages sent through email may take days to get a reply, but live chats and phone calls are answered within minutes.
Available on this broker page is a comprehensive FAQ page to guide clients on most raised issues. Other instructive materials are also available on their website.
Research & Education
KVB Kunlun offers a comprehensive resource center offering services such as trading strategy analysis, technical analysis, and risk-management simulations.
For corporate FX clients, this broker offers consultation from a team of financial advisors and services such as risk hedging. The only problem with KVB Kunlun is that they do not provide vital research tools such as economic calendar, trading signals, sentiment tools, and an updated blog.
Noteworthy Points
Being among the industry pioneers, this broker has proven consistency in service quality over the years. Their trading platforms are well equipped, but they offer little value-additions to clients.
Regarding social responsibility, KVB Kunlun has in the past supported various events such as art gallery exhibitions. We did not find any information to conclude that this broker is regularly involved in charitable works.
Conclusion
KVB Kunlun is a highly reputable broker known for high-quality trading platforms and competitive spreads. They are highly regulated in over five jurisdictions. We believe they are worth a try for both beginner and experienced traders.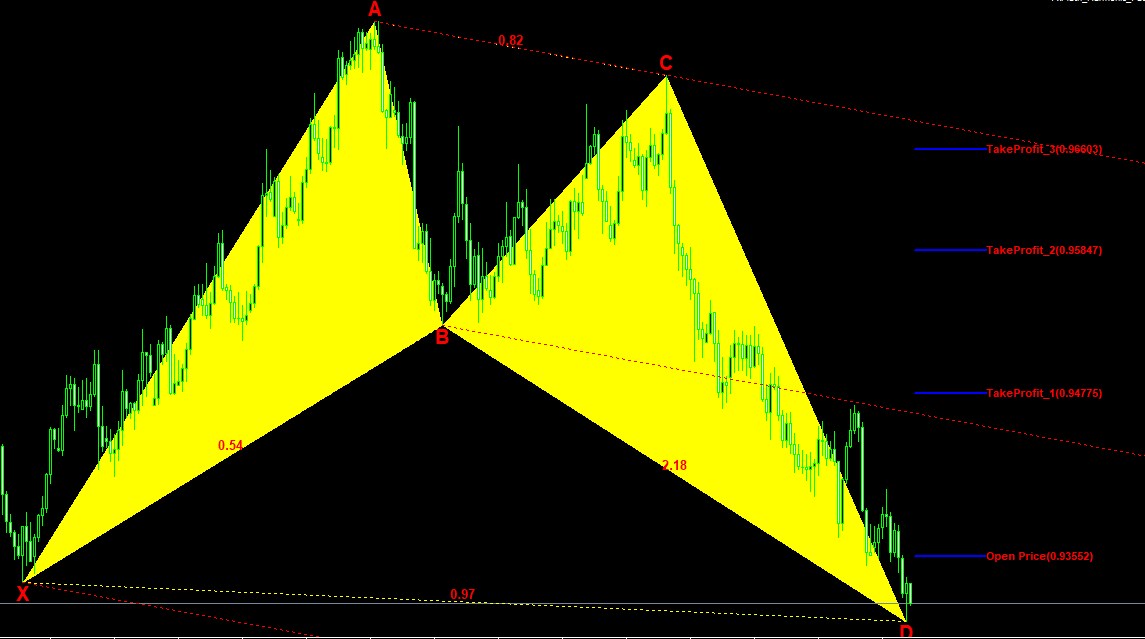 Comparison
Broker Comparison Maecenas porta rhoncus dui ut congue. Donec luctus non sem eu euismod. Ut rhoncus mauris non bibendum congue. Donec maximus ipsum a lectus sollicitudin.