MetaTrader 4
Platform
ForexBroker
0
5
4.9

MetaTrader 4
MetaQuotes Software Corp. | Founded in Russia, 2005
Pros
Automated Trading Options for beginners and experienced traders.
Mobile Friendly Features to enable traders to access the platform via Android, Windows and iOS gadgets.
Alerts and News Provisions to ensure that the markets participants have up to date information for informed trading.
Cons
MetaTrader 4 platform does not support essential market plug-ins. In the case that it does, the add-ons are blocked after some time.
Lack of Native OSX Support.
The MT4 lacks a comprehensive and dedicated e-wallet.
O/S Compatibility
Windows, iOS, Android
Features
MetaTrader 4 Help
Technical Analysis
Web Hosting
Free Demonstration Account
Review
Introduction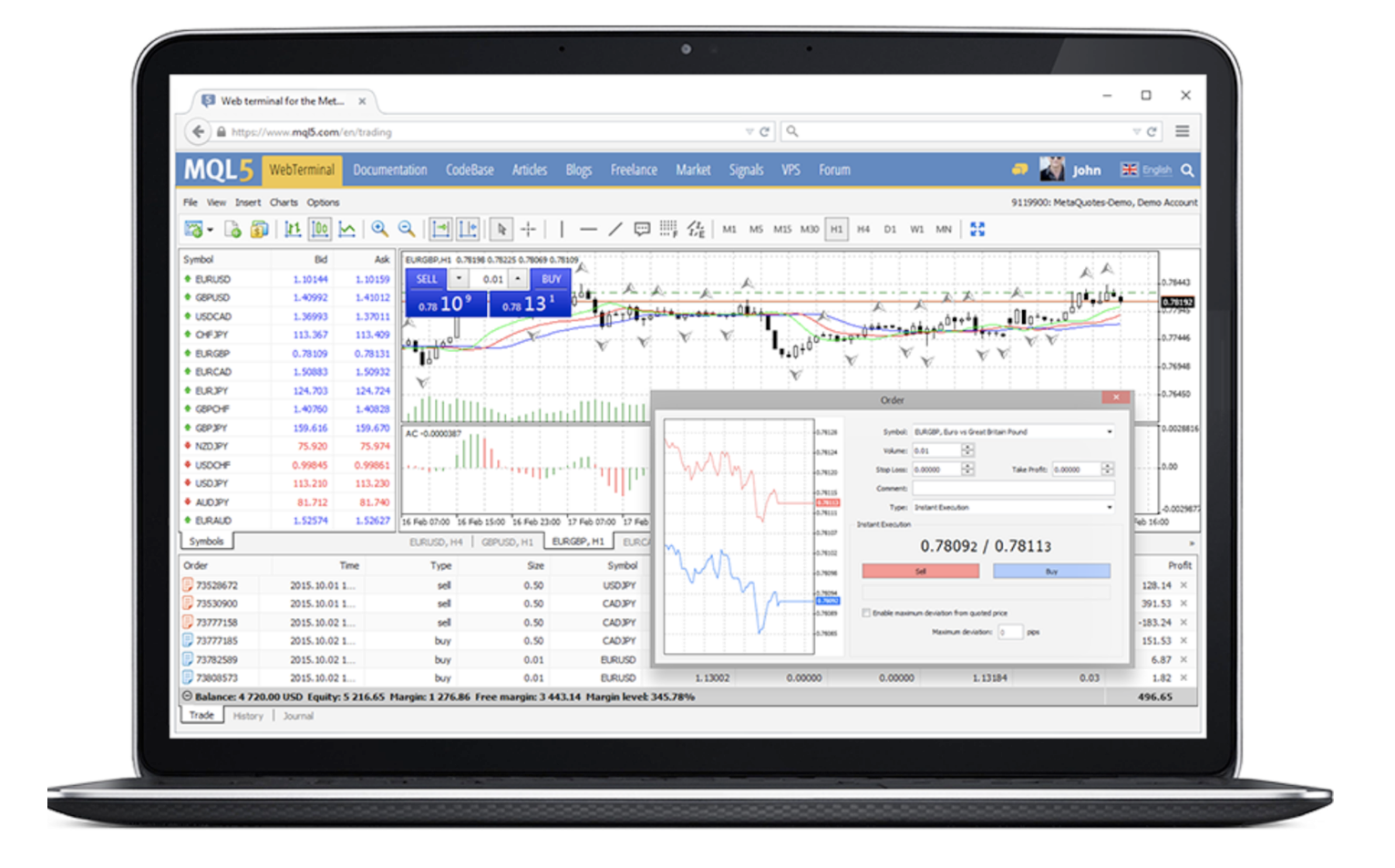 MetaTrader 4 is an online platform that provides two core services- financial markets analysis and forex trading solutions. It is a vital tool for the forex market as it allows traders to invest in appreciating currencies to earn interests.
In another perspective, the MT4 enables users to view the forex fluctuations in real time so as to make speculative investments that have higher pay-outs.
The Platform was developed in 2005 and is managed and operated by Metaquotes Software Corp. This is a Russian firm whose headquarters is in Limassol Cyprus. However, MetaTrader 4 was developed in Russia. The firm developed the, otherwise known, the MT4 to overhaul their earlier forex trading platforms that were increasingly becoming obsolete with increased forex trading traffic and changing market environments.
The MT4 version has an optional data centre feature that connects trading platforms for reduced server load and increased server-side stability. The Metaquotes Software Corp installed security aspects that have made the MetaTrader 4 to be secured and resilient against third party cyber-attacks like the denial of service.
Despite the production of an Improved version MetaTrader 5 in 2010, MetaTrader 4 continues to be popular due to the unique features that have set it apart from substitutionary sites.
To cater to the many markets that the MetaTrader 4 platform has language options such as Portuguese, English, Spanish, French, Chinese, Japanese, Russian and Mandarin.
In recognition of its MT4 s immense contribution to the forex market, the platform won the Best Auto-Trading Software awarded by Forex Magnates Awards. This was in November 2012 in London's Grange Hotel in St. Paul's.
Ease Of Use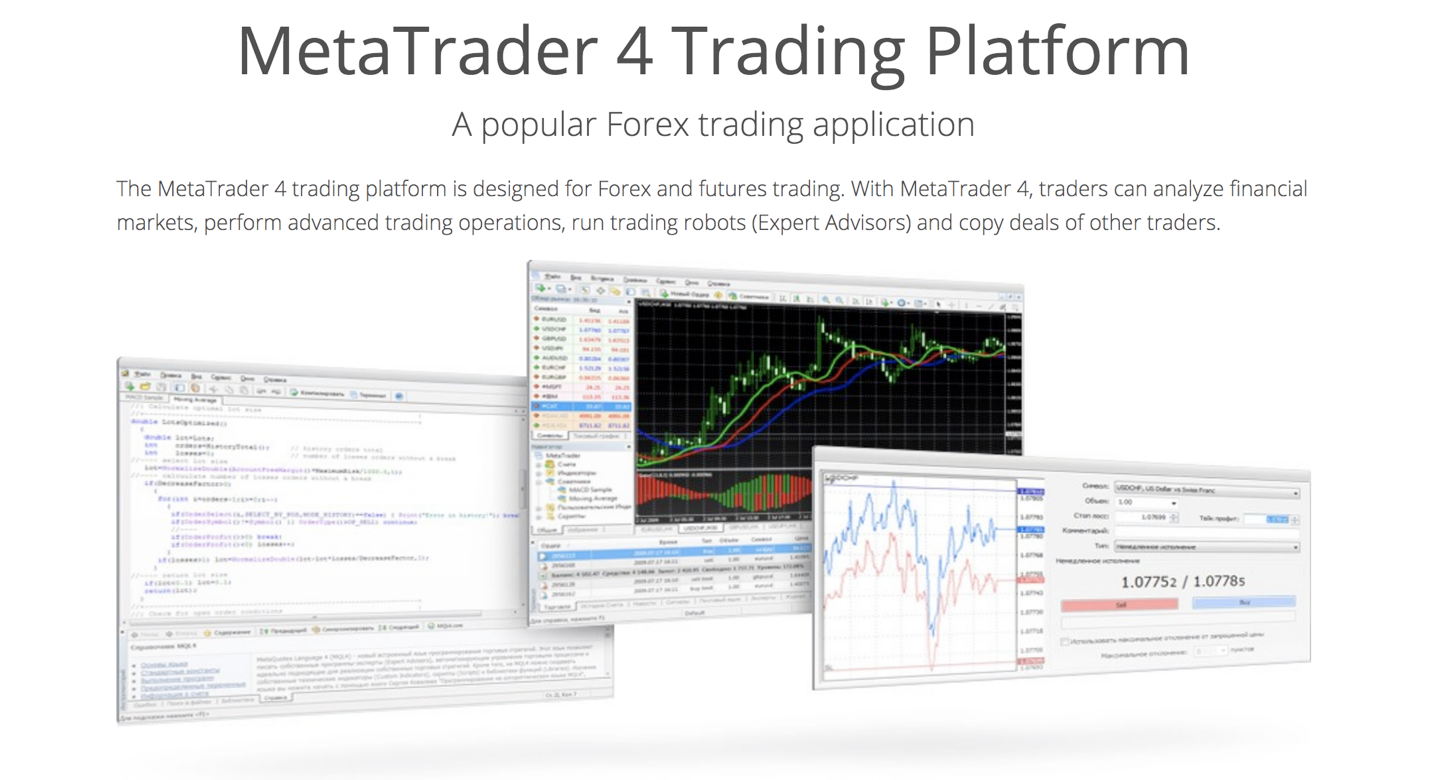 The ease of use is guaranteed by the automated trading feature. Users can set up a free account, start by demo account trading platform tab and learn how to use the platform. Additionally, the automated trading offers expert advisors, indicators, strategy tester, among other utilities that can be instrumental in orienting a beginner.
Apart from the automated trading for beginners, the experienced traders are always up against a challenge of interpreting signals and copy trading which require deep knowledge and reliance on historical data or stochastics to close a deal.
Performance
In most instances, the performance of the MT4 is affected by external factors from the computer. In most cases, the issue can be the size of the RAM, Bandwidth speed, etc. In the case of the RAM, the best hack to improve the performance is to go to settings, charts, and increase the maximum bars in history and chart. This can quickly solve a glitch.
Range Of Markets
The MetaTrader 4 Platform offers more than 122 forex markets for trading. This is one of the widest ranges that any platform can offer to traders.
Sometimes, the MT4 platform may omit some forex markets. To find the missing market/currency, traders can use the CTRL + U shortcut to open a symbols windows from where navigation is easy. Clicking on the select forex adds the pair. Additionally, there is the option of right-clicking on the markets watch window and choosing "show all."
Charting
MT4 has an alluring and instrumental charting interface, which has a provision for charting tools and an excess of 50 technical indicators. The basic role of the charting interface is to allow users to analyse security-moving averages when deciding to exit or enter a position. The simultaneous market analysis and scrutiny of technical aspects is the strength of the MetaTrader 4. This has standardized the platform as a leading world forex markets network.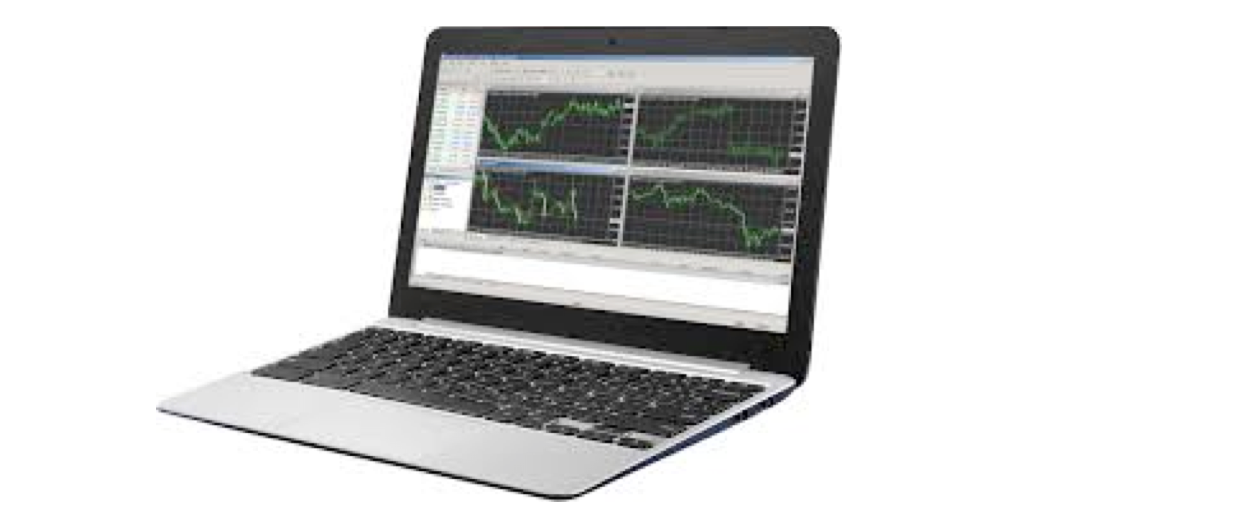 Additionally, this charts interface allows traders to change the styles and colours or even to load pre-set templates that customize the interface. This has the effect of helping hue-sensitive individuals to personalize the MetaTrader platform for their own convenience and better online experience.
Available Tools
The MetaTrader 4 Platform has various tools for the convenience of all users. These tools are sourced from independent developers and range from Signals, Copy Trading, Indicators, Robots and even a Strategy Tester. They can be used for Automated Trading or conventional trading where tools such as Spearman Ranks Correlation Test assist in decision making.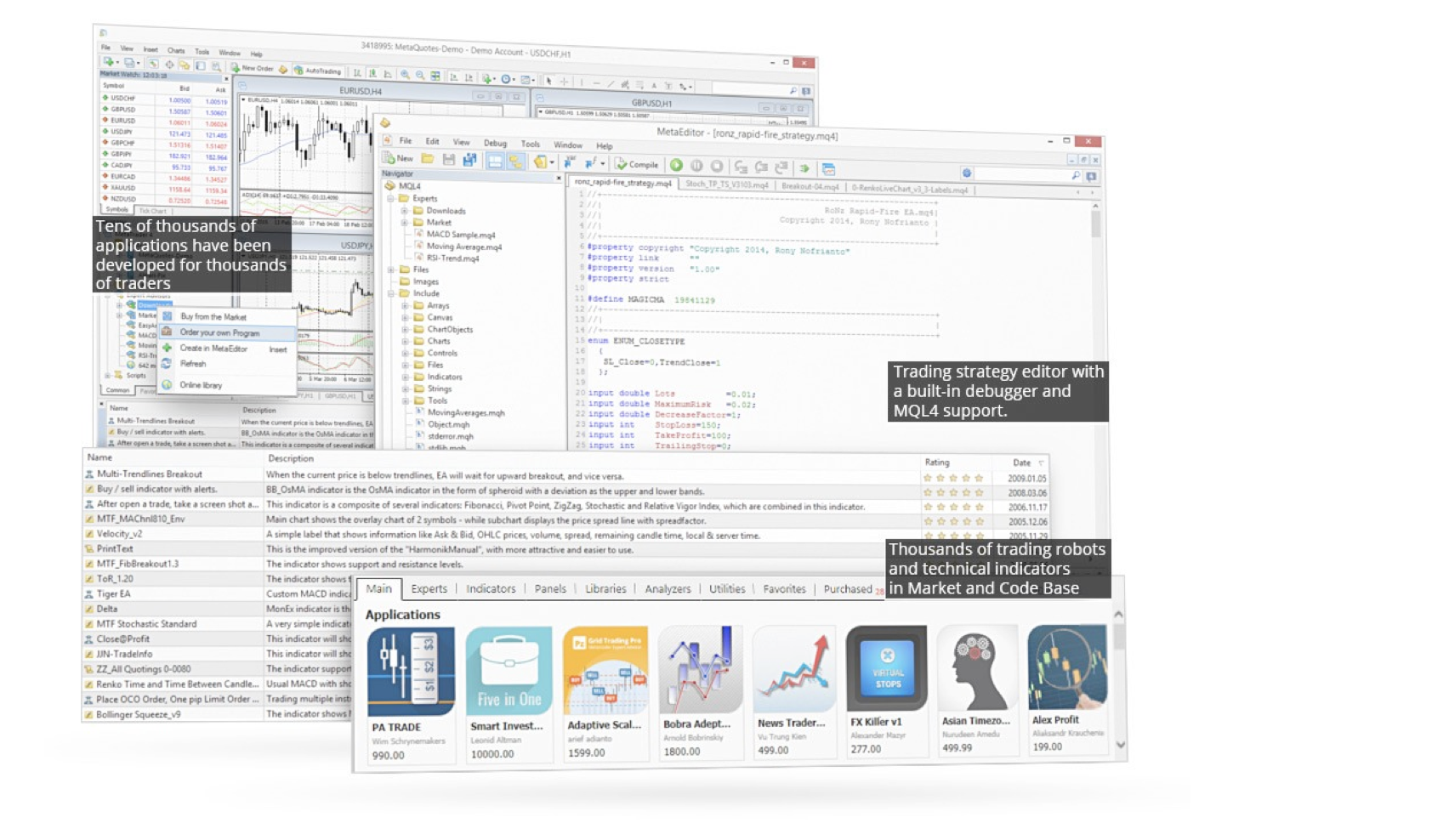 Automated Trading
MetaTrader 4 offers inbuilt Automated Trading solutions. The features are; Expert Advisors, Signals, Robots, Meta Editor, Strategy Tester, MQL4 (IDE, Programming, Community) and the Automated Trading Championship.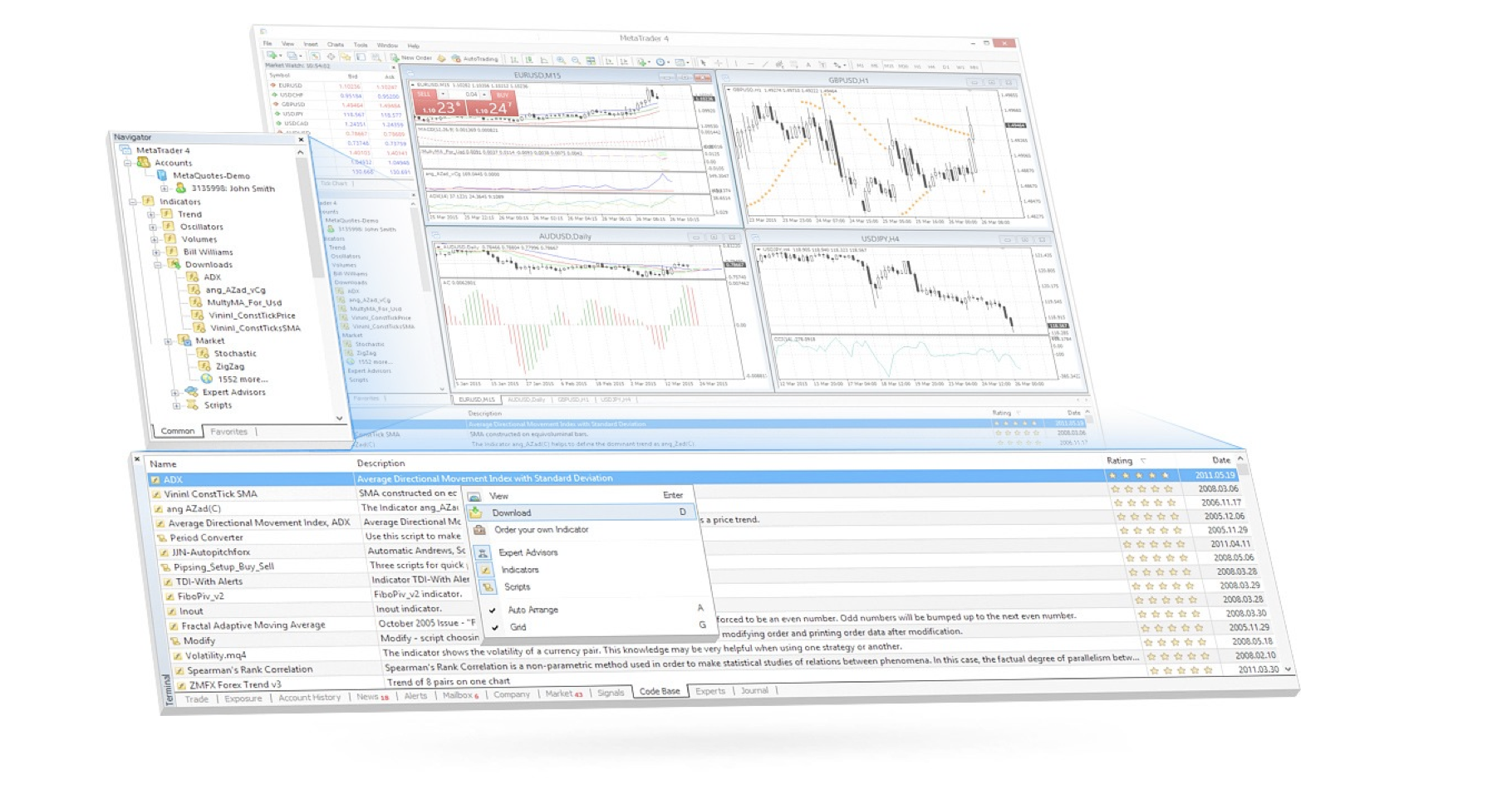 Support Resources
The MT4 Platform is a one-stop shop for beginners and seasoned traders. The support resources for beginners can be accessed from the MetaTrader 4 Help Tab on the Trading Platform feature. The Help aspect has a Client Terminal User Guide, MT4 Articles and even Analytics.
Additionally, Tabs for Automated Trading, Signals, and Markets have support resources that guide users on how to get started on trading.
Brokers such as Forex.com and grandcapital.net have video tutorials. This is an addition to the MetaTrader 4's video tutorials.
Are there enough support resources on how to use the platform? For example, MT4 has a massive database of resources both from Brokers but also from MetaQuotes itself, including Video tutorials.
Compatibility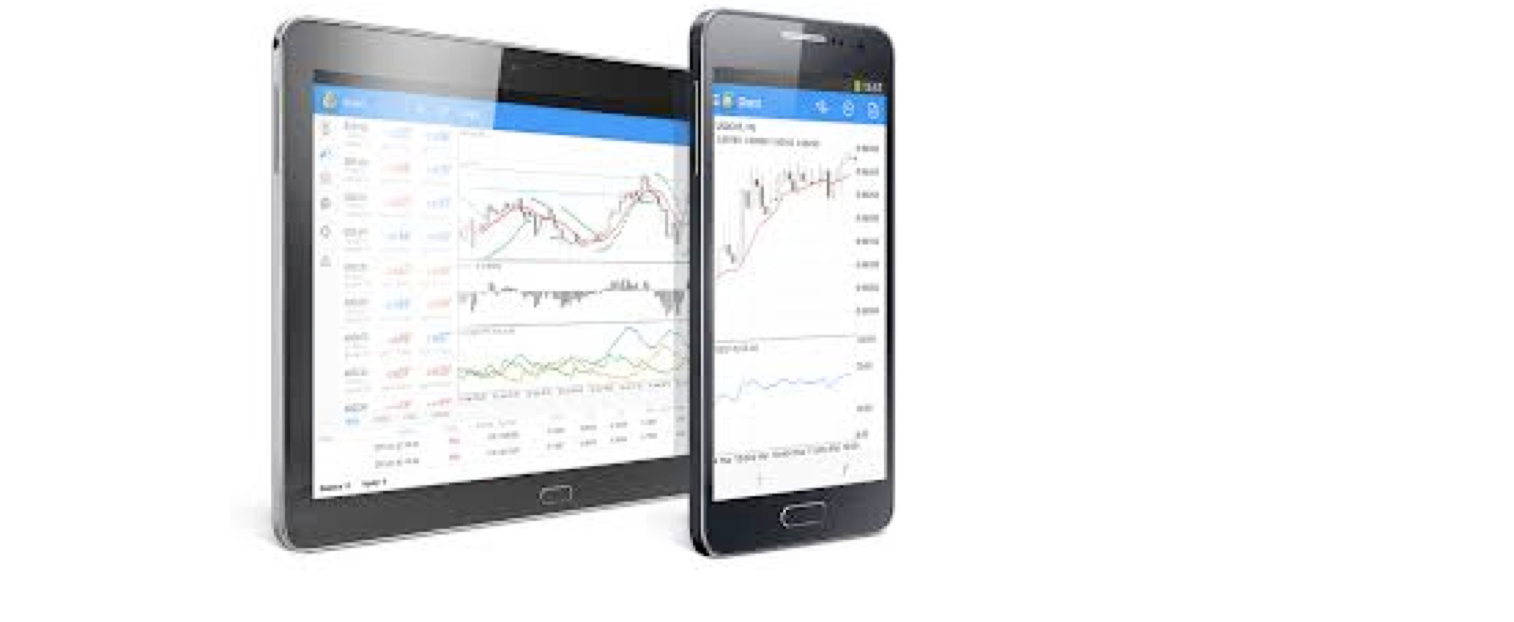 The MetaTrader 4 is compatible with Android and iOS. This factor enables the platform to be utilized by most Smart Phones and Tablet users through the MetaTrader 4 mobile application. Moreover, the windows compatibility enables the platform to be applicable to Windows operating system users for all the MT4 services such as buying and selling financial instruments, tracking trade history and monitoring the account, all through a single click. The O/S Compatibility is also convenient for alerts, news; push notifications or chatting on the MT4 network.
Conclusion
The MetaTrader 4 is an exemplary trading platform that was developed in 2005. Since then, it has continued being the most popular solution for the forex markets. The system is appropriate for both experienced and beginner investors as it has features that serve the needs of all participants. Additionally, it is compatible with various operating systems and can also be used as a mobile application or no-download version.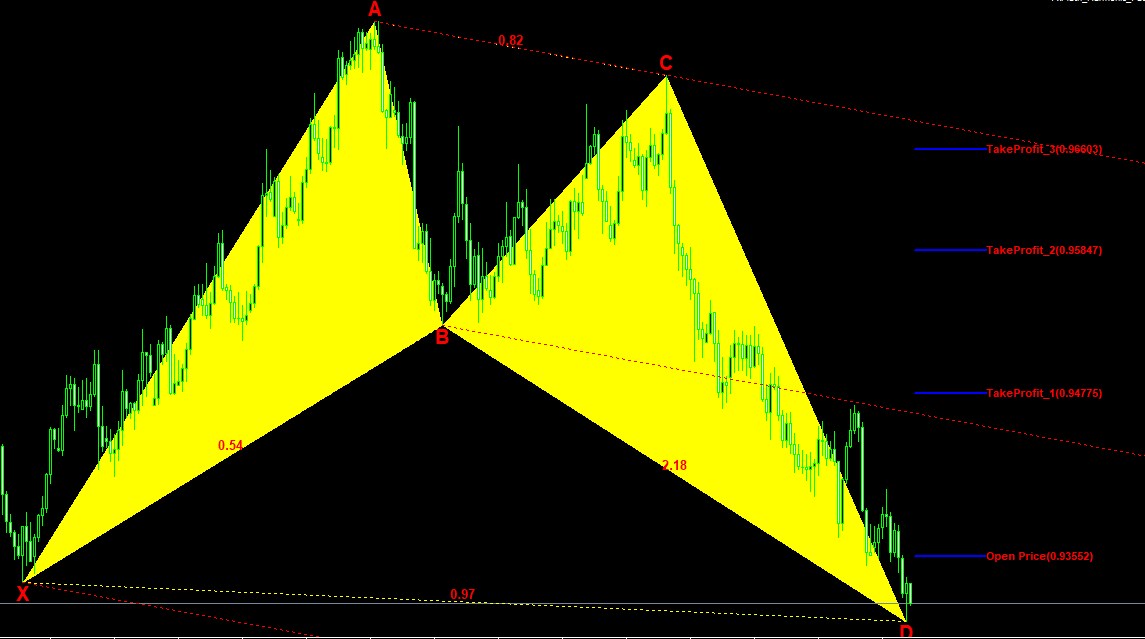 Comparison
Platform Comparison Maecenas porta rhoncus dui ut congue. Donec luctus non sem eu euismod. Ut rhoncus mauris non bibendum congue. Donec maximus ipsum a lectus sollicitudin.