Sirix
Platform
ForexBroker
0
5
3.9

Sirix
Leverate | Founded in Cyprus, 2014
Pros
Simple and easy to use
Multiple advanced order types
Advanced trading tools
Cons
Lacking support of some tradeable instruments
Standalone platform with no customization
No automated trading via EAs
O/S Compatibility
Web-based, Windows, Mac, Linux, Android, iOS
Features
Web-based trading platform
Social trading
Mobile friendly
Advanced charting package
Review
Introduction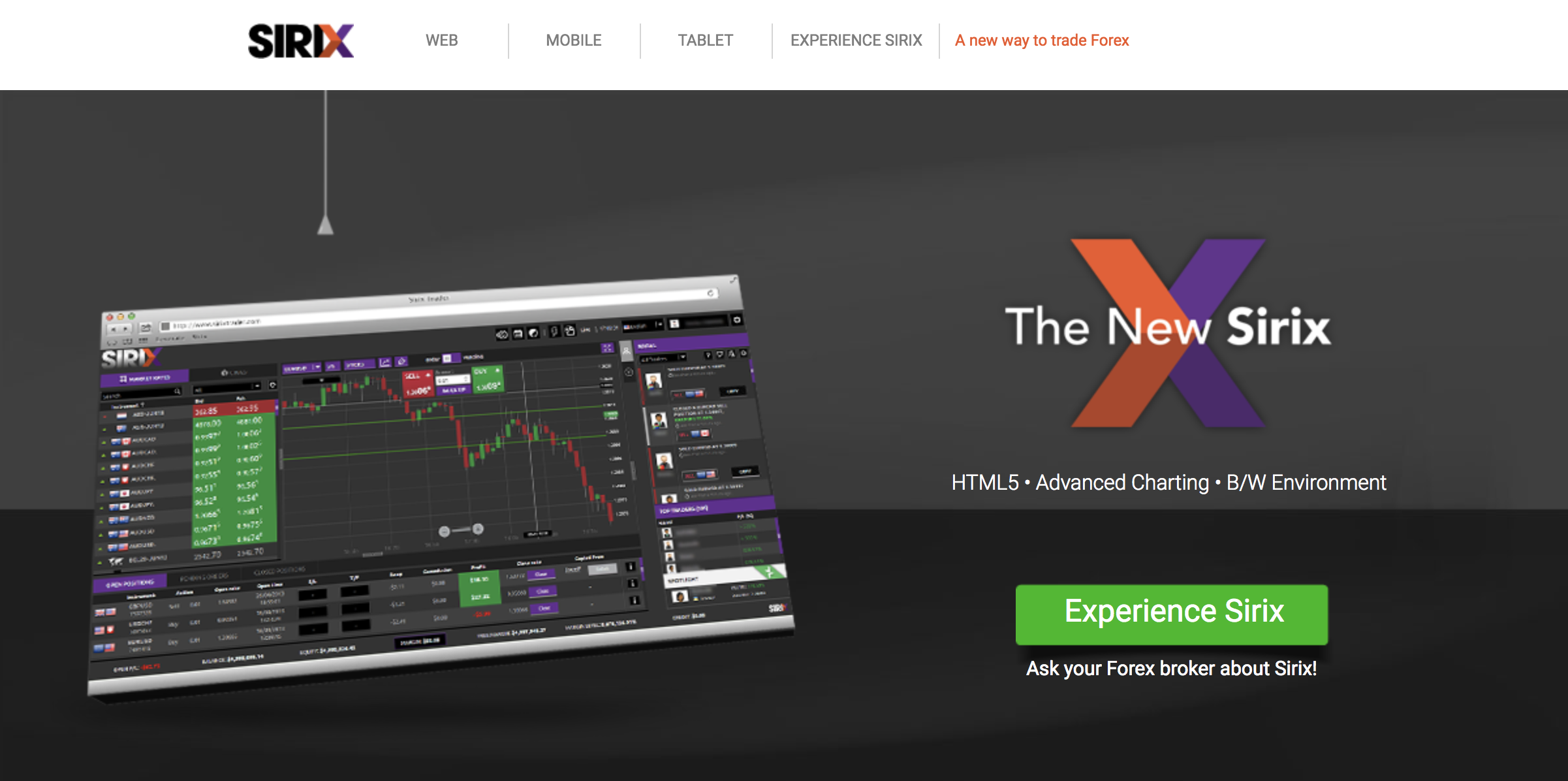 The Sirix online trading platform was founded in 2014 by Leverate, a well-established software service provider for foreign currency exchange trading brokerages. Leverate has head offices located around the world including in the cities of Tel Aviv, Limassol, Hong Kong, Kiev, and Shanghai. The Sirix trading platform was developed and created through a conglomeration between these offices and is therefore well rounded and suited for the international forex markets.
This statement is proven true by the numerous awards the platform has been presented by various leaders in the Forex industry. For instance, Leverate was awarded the number 8 spot as one of Deloitte's Technology Fast 50 awards in 2014, which was the same year the Sirix trading platform was released to the public. As well, Leverate was awarded the "Top Software Provider" in both 2013 and 2014 at the Moscow Forex Expo. Another notable award Leverate won because of the Sirix trading platform is the "Best Forex Software Developer Award of 2014" in the China Online Trading Awards. These awards are highly notable and well respected across the entire online trading industry.
Since Sirix is such a highly awarded and recognized online trading platform, it has been adopted by over 100 international online trading brokerages. Most notably are the CMSTrader, SunBirdFX, and IronFX trading brokerages. All these brokerages mentioned here, and more are reputable companies offering reliable online trading services thanks to the Sirix trading platform. The platform is available all over the world with zero restrictions and is therefore internationally recognized and supports over 18 different languages.
Ease Of Use
The Sirix trading platform is intuitively designed to accommodate the needs of both experienced and beginner traders by providing a simple and easy trading environment that's packed with sophisticated trading tools and features. Traders do not need to download and install complicated software as the platform is entirely web based and developed in HTML5. The platform's interface is simple and easy to use by featuring everything a trader needs from the main trading interface. For instance, traders can view their open positions, pending orders and closed positions, as well as the sophisticated charting package, tradeable instrument list, and the social trading stream right from the main trading interface. Also, the entire platform can be viewed in either a dark or bright theme with the click of a button. All in all, the Sirix trading platform is easy enough to use for beginners but manages to accommodate the needs of most experienced traders as well.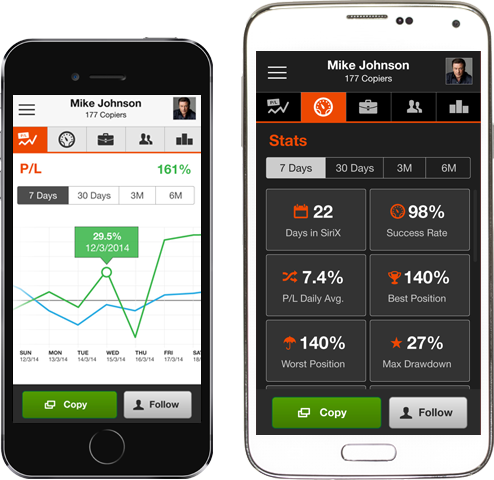 Performance
The Sirix trading platform is a very high performing platform with lightning fast execution speeds and an overall smooth and seamless trading experience. Traders can even trade directly from the charts with one click trading or follow a master trader and copy their trades. The Sirix platform experiences no downtimes during peak trading hours as the platform is hosted on numerous servers located around the world. Overall, the Sirix trading platform ranks among the best of the online trading platforms. However, the platform isn't quite as sophisticated as the MetaTrader platforms as Sirix does not support automated trading through Expert Advisors (EAs), nor do they support a customizable trading interface, or the extent of additional technical indicators and trading signals. These features would be nice to see, but Sirix provides a more simplified and easy trading experience.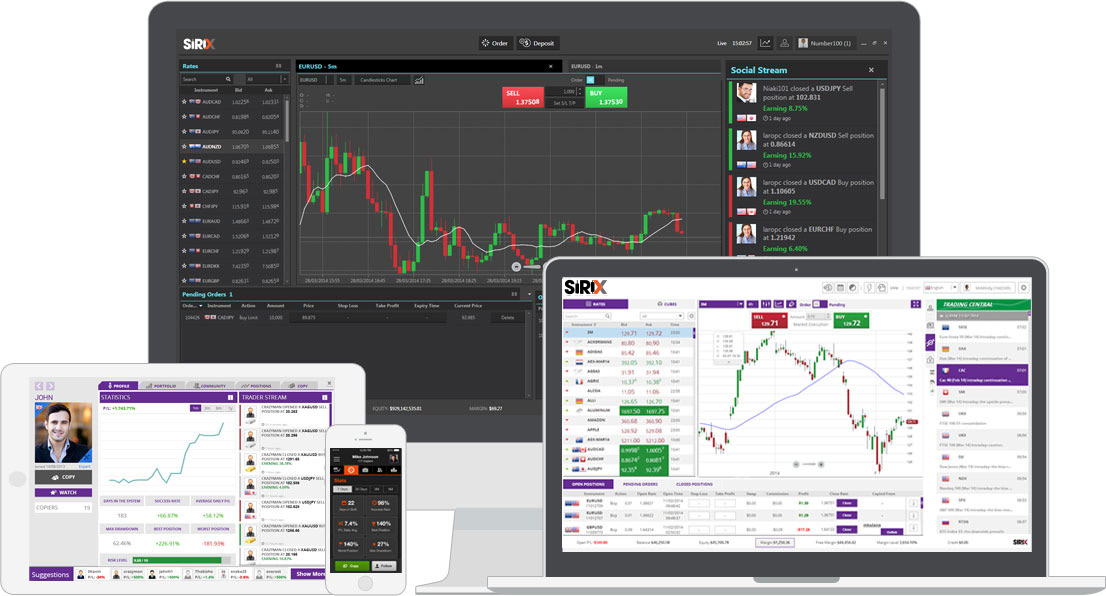 Range Of Markets
The Sirix trading platform was created and developed primarily for the trading of Forex currency pairs including majors, minors and exotics. However, the platform does support the trading of other tradeable instruments including; US Shares, Global Shares, and Precious Metals. As for other tradeable instruments like commodities, indices, cryptocurrencies, etc., traders must seek another trading platform like the MetaTrader 5 (MT5) platform.
Charting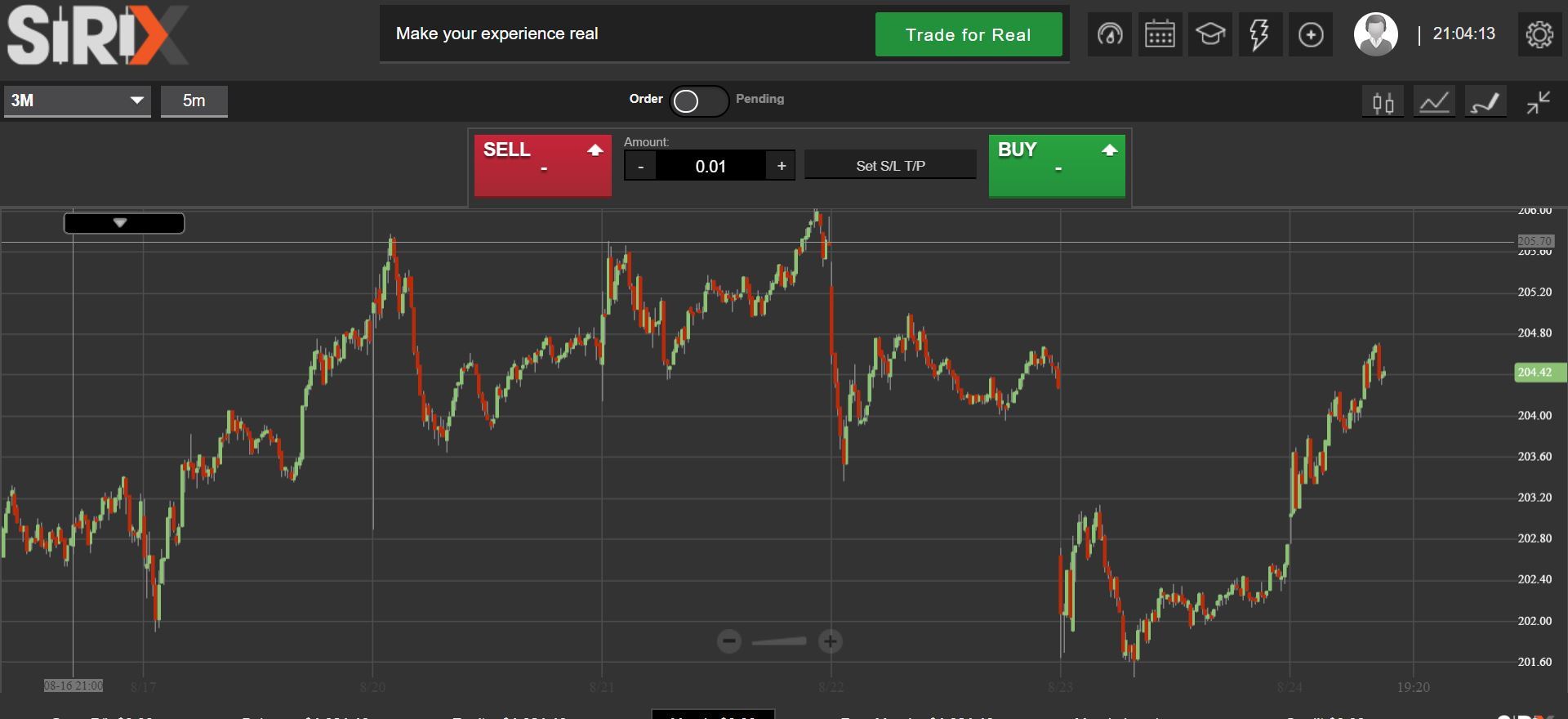 Sirix comes complete with a sophisticated charting package complete with more than 30 built-in technical indicators and a variety of charting options. Traders have access to 3 different chart types including candlesticks, bars, and lines and they can be viewed in 9 different time frames. As well, traders can conduct advanced technical analysis with a wide array of graphical drawing and analysis tools. Furthermore, traders can trade directly from the charts via one click trading which makes for a seamless trading experience.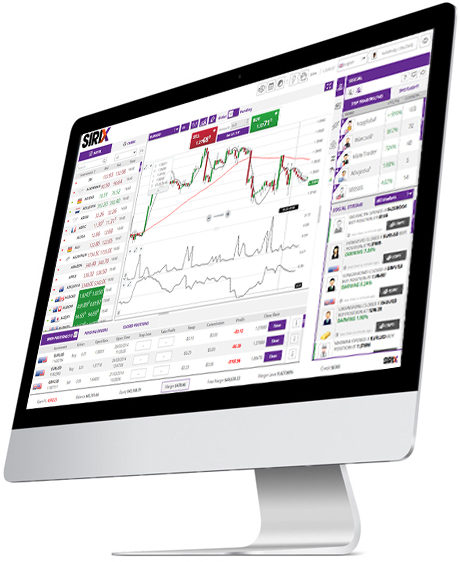 Available Tools
The Sirix trading platform is a complete all in one trading solution that features all of the trading tools needed to successfully trade and invest a wide array of financial instruments. For instance, some of the tools and features of this platform include; more than 30 technical indicators and 9 different drawing and analysis tools. Both the technical indicators and drawing and analysis tools help traders to identify market trends as well as buying and selling opportunities.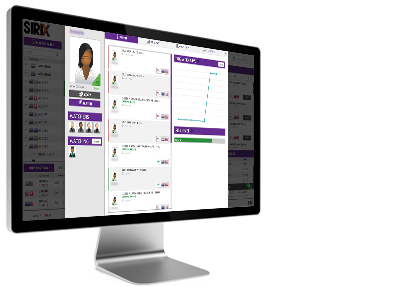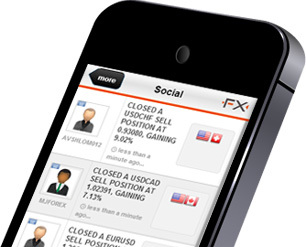 Automated Trading
The Sirix trading platform may not feature automated trading via advanced Expert Advisor algorithms, but the platform allows automated trading by copying successful signal providers (master traders). A trader can watch and follow specific traders and decide to automatically copy their trades if they so choose. Traders from any brokerage utilizing the Sirix trading platform can be copied, it's not restricted to a per brokerage basis. This automated copy trading feature is especially helpful to beginner traders who are trying to learn the ins and outs of trading.
Support Resources
The Sirix trading platform features a comprehensive trader tools and education centre that's incorporated right into the platform interface. Here, traders will find various courses and educational content on trading strategies, trading tools, social trading, economics, trading terms, etc. Also, Sirix provides a number of educational forex videos and eBooks to help traders make more informed decisions and succeed at trading.
Compatibility
The Sirix online trading platform is a web-based trading platform that's compatible across all desktop computers including Windows, Mac and Linux operating systems. As well, the trading platform is fully optimized and compatible with iOS and Android mobile devices through the web browser interface. All the tools and features used in the platform are developed specifically for the Sirix trading platform, the platform does not support third party tools, features, indicators or integrations.
Conclusion
The Sirix online trading platform is a very user-friendly platform that has been intuitively designed to accommodate the needs of beginners as well as advanced traders. The platform is best used for the trading of Forex as it is designed primarily for this market. The most impressive features of the Sirix online trading platform are; the advanced charting package with one-click trading functionality, and the social trading aspect where traders can follow, analyse, and automatically copy the trades of their favourite traders. All in all, the Sirix trading platform is an excellent trading solution and is best suited for beginner traders in opposed to slightly more advanced trading platforms like MetaTrader 4.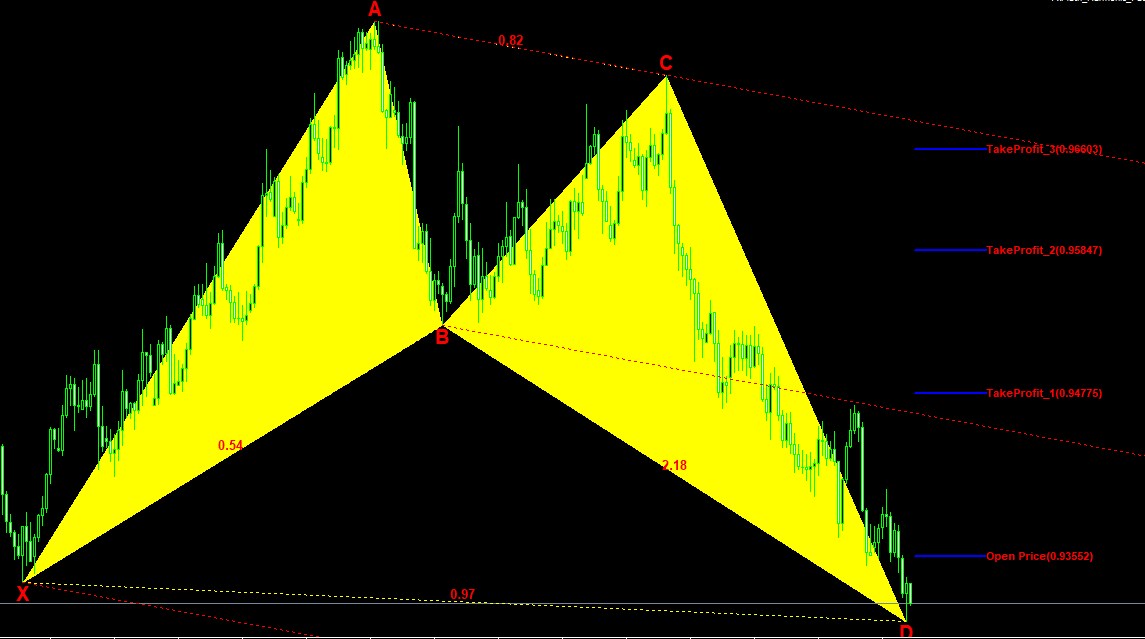 Comparison
Platform Comparison Maecenas porta rhoncus dui ut congue. Donec luctus non sem eu euismod. Ut rhoncus mauris non bibendum congue. Donec maximus ipsum a lectus sollicitudin.