SpotOption
Platform
ForexBroker
0
5
3.6

SpotOption
| Founded in Israel, 2010
Pros
High leverage and low margin requirements
No restrictions on short-selling
Guaranteed Stop-Loss and Take-Profit orders
Cons
Uncertain future in Israel
Professional traders may miss some functionalities
Emphasizes the gambling aspect over investing and trading
O/S Compatibility
Web-based, Android, iOS
Features
Automatic stop-loss and take-profit
One click trading
API with MetaTrader
Full scope of brokerage services
Review
Introduction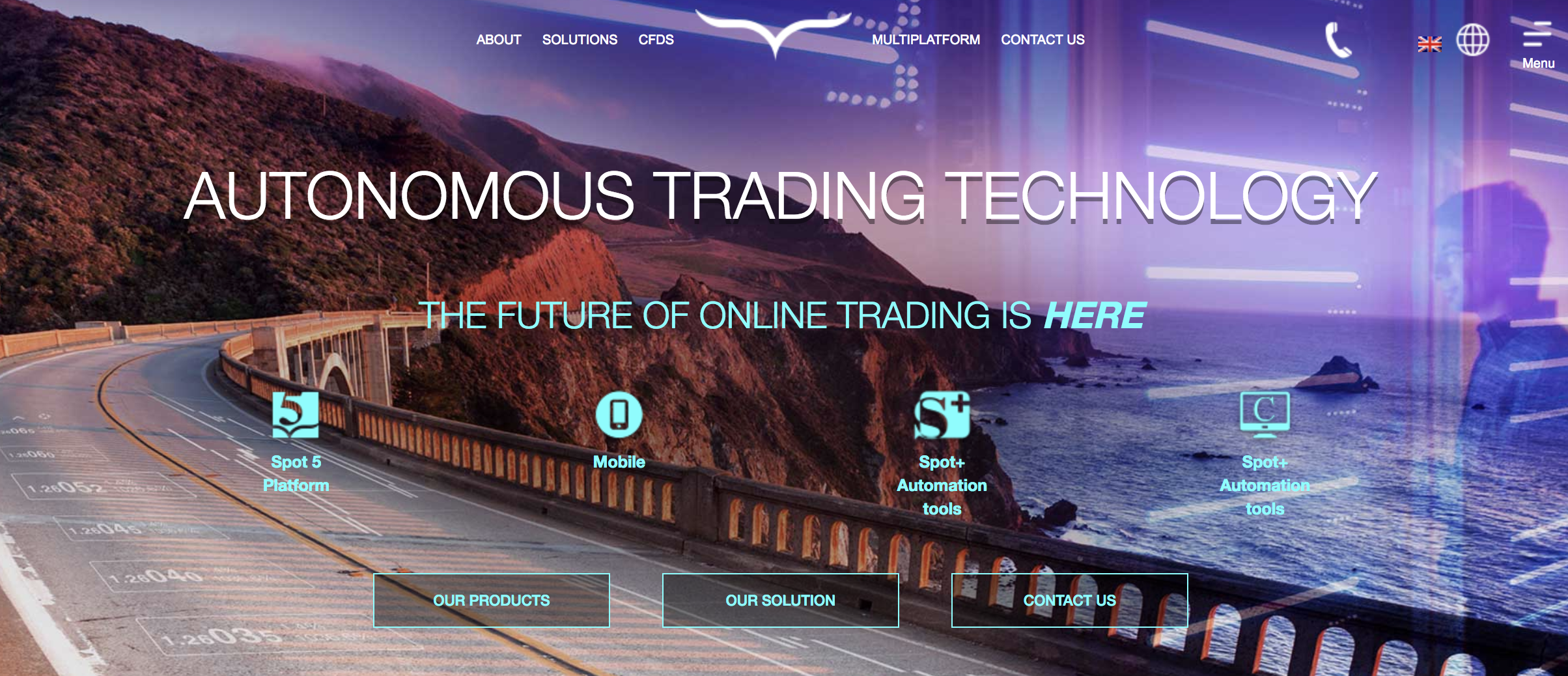 According to the company's website, SpotOption was founded in 2010 with its headquarter in Ramat Gan, Israel. The company, which has additional offices in London, Hong Kong and the Middle East and around 150 employees, is considered to be "The Industry" when it comes to binary options trading. The company claims that two-thirds of all binary options brokers use SpotOption's services, with a combined annual turnover of around $5 billion in trades.
SpotOption received the 2015 Finance Magnates award for Best Binary Options Service Provider. However, it's worth mentioning that the company attended various gaming Expos, claiming to bridge the trading and gaming industry. SpotOption was present at the 2011 iGaming Super Show, 2014 ICE Totally Gaming, and the 2015 Global Gaming Expo Asia.
SpotOption's platform is fully customizable and brokers can translate its front-end into "as many languages as you choose", according to the website.
More than 300 brokers use SpotOption's trading platform and services. Some of the larger players include TradeRush, iOption, VIP Binary and Empireoption. Banc de Binary was once SpotOption's largest client, but the firm ceased business after being fined and prohibited from operating in some of the firm's key markets.
Ease Of Use
SpotOption's platform is extremely easy to use, highlighting the company's focus on financial gambling over actual trading. Trades can be placed with a single click, with pre-specified stop-loss and take-profit targets, using extremely high leverage ratios of up to 1:500.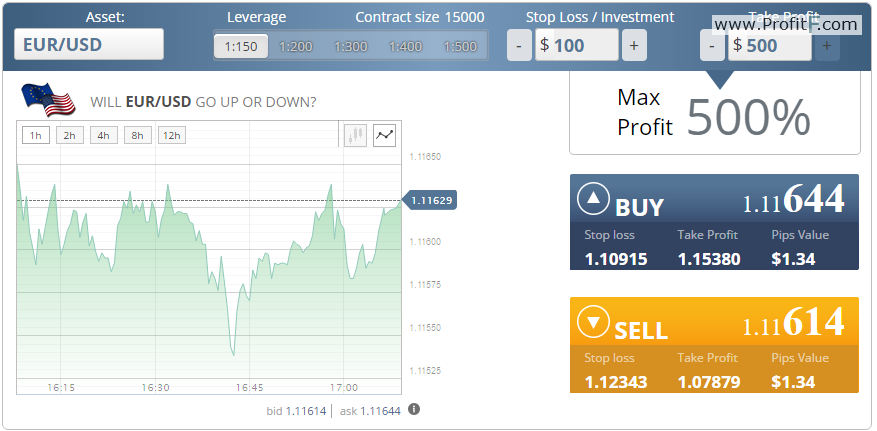 The price-chart is somewhat small and offers only limited technical indicators, such as moving averages and the RSI. While it may be enough for professional gamblers, professional traders would be better suited by a more powerful trading platform.
The mobile platform offers similar functionality to the web-based version, and is available both for iPhones and Android-based smartphones and tablets.
Performance
Since the platform lacks advanced functionalities, it performs quite well during various trading conditions. Trades are executed in a few seconds, without requotes and slippage. The guaranteed stop-loss and take-profit orders cancel the negative effects of slippage during news trading, which is a welcoming feature for day-traders and scalpers.
While the interface of the trading platform is quite clean and user-friendly, there are certain elements that could be improved. The charting tools should include trendlines, channels and Fibonaccis, and additional chart styles should also be added to cater to more experienced traders.
Range Of Markets
SpotOption offers trading on various financial markets, including the currencies, commodities, indices and stocks. However, the number of tradeable instruments is extremely limited, and include only the major currency pairs with a few cross pairs, gold and silver, and a very small number of stocks and indices.
Experienced traders who are looking for a larger variety of tradeable instruments should choose a different platform.
Charting
Charting is not the strength of SpotOption. It's quite obvious that the platform doesn't focus on technical analysis to identify trade setups, as advanced charting tools are almost non-present.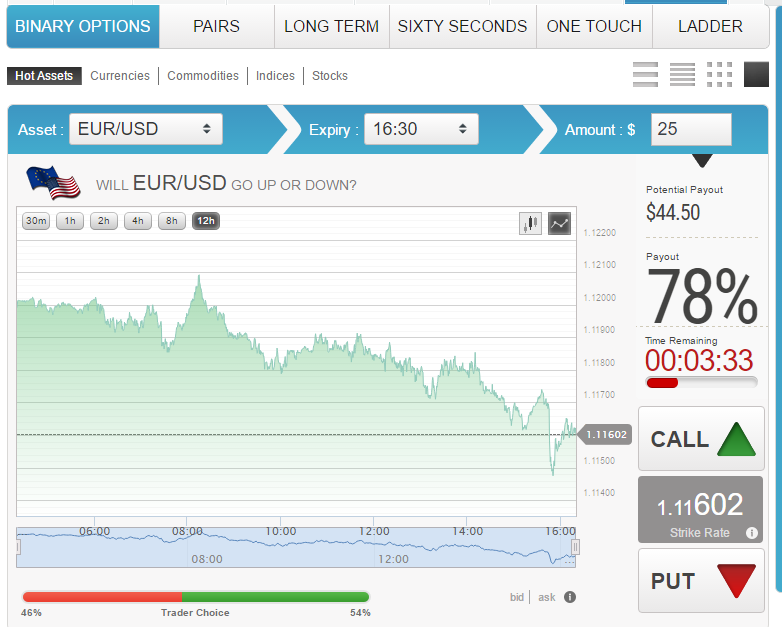 While the platform does support some basic technical indicators, there seems to be no option to change the indicators' settings – a critical weakness of SpotOption. Some markets, such as commodities, seem to lack technical indicators at all on the web-based platform.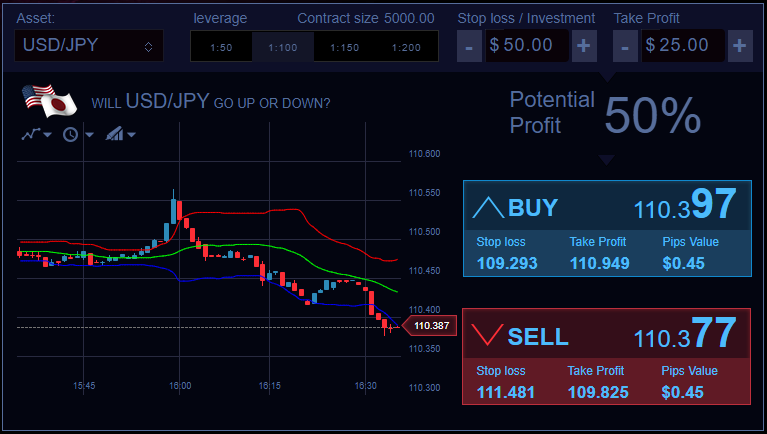 Available Tools
The main tools offered by the platform are a few technical indicators, including simple and exponential moving averages, RSI, Bollinger Bands, ATR, and the PSAR indicator.
SMAs and EMAs are used to smoothen the price chart over a specific period of time, while the RSI is used as a momentum indicator to identify overbought and oversold market conditions. Bollinger Bands and the ATR are used as volatility indicators, while the Parabolic SAR indicator trails the underlying trend over time.
However, all indicators lack advanced settings to fine-tune their appearance.
Automated Trading
While SpotOption doesn't support automated trading directly on the platform, traders can use the MetaTrader bridge to enjoy the full functionality of MetaTrader regarding automated trading. However, the SpotOption platform does support a Trader's Choice Indicator which tracks the current sentiment of a larger client-base and can be used by traders to enter in the direction of the indicator.
Support Resources
The SpotOption platform seems to lack detailed guides on how to use the platform, which is no real disadvantage given the rather simple user-interface. Beginner traders will likely get familiar with the platform in record time, which is also a major marketing point of the company.
If you have additional questions about the platform, SpotOption's website has a contact form which can be filled out and sent to their customer service.
Compatibility
SpotOption's trading platform is available as a web-based and mobile version. The web-based version can be accessed from any supporting web browser.
If you want to trade on the go, you can download the iOS and Android version of the platform directly from Apple Store or Google Play.
Fortunately, the company offers a MetaTrader plug-in which is a welcoming feature for traders who are already familiar with the MetaTrader platform.
SpotOption doesn't support trading apps from third-party developers, which is a major disadvantage compared to MetaTrader and NinjaTrader.
Conclusion
SpotOption is an industry leader in providing trading solutions for binary options brokers. In certain aspects, it seems that the platform caters more to gamblers than traders, given its lack of advanced charting tools and other necessary tools for market analysis.
The platform behaves robustly during various market conditions and offers trading without slippage and requotes with guaranteed stop-loss and take-profit orders.
Overall, it seems that the platform isn't the best choice for experienced and professional traders as it emphasizes the gambling aspect of trading.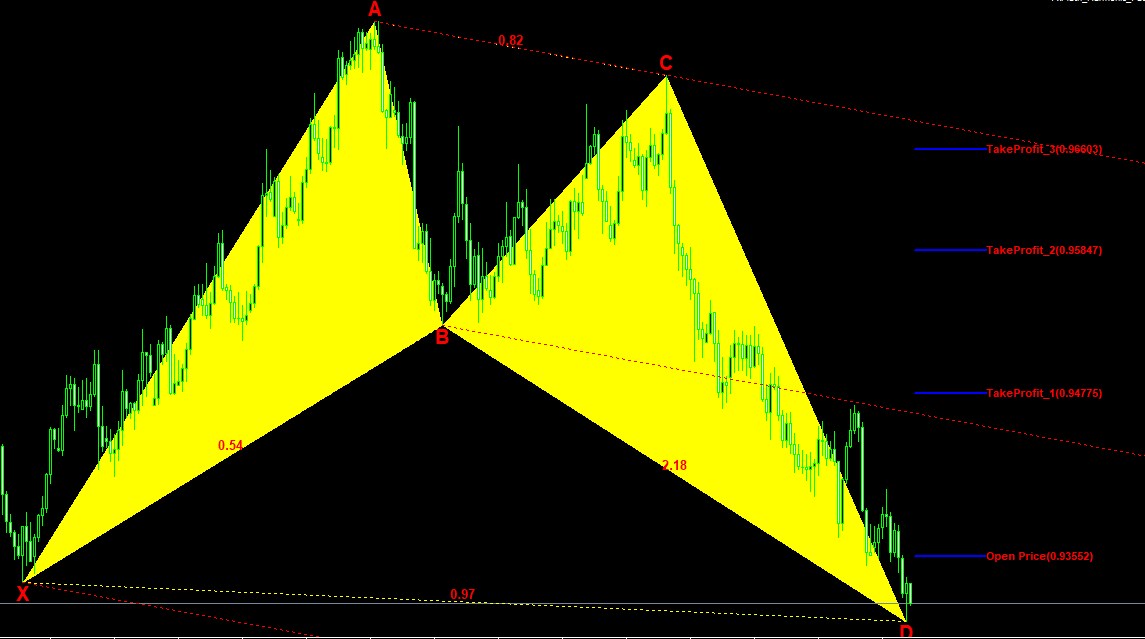 Comparison
Platform Comparison Maecenas porta rhoncus dui ut congue. Donec luctus non sem eu euismod. Ut rhoncus mauris non bibendum congue. Donec maximus ipsum a lectus sollicitudin.